First I thought it had been a bad idea to take the ferry already on that day. The next official camping sites were too far away and the map did not look like there were good wild camping spots nearby. But then, just next to the road a rest area appeared with a small lake that was decorated with a tiny model house.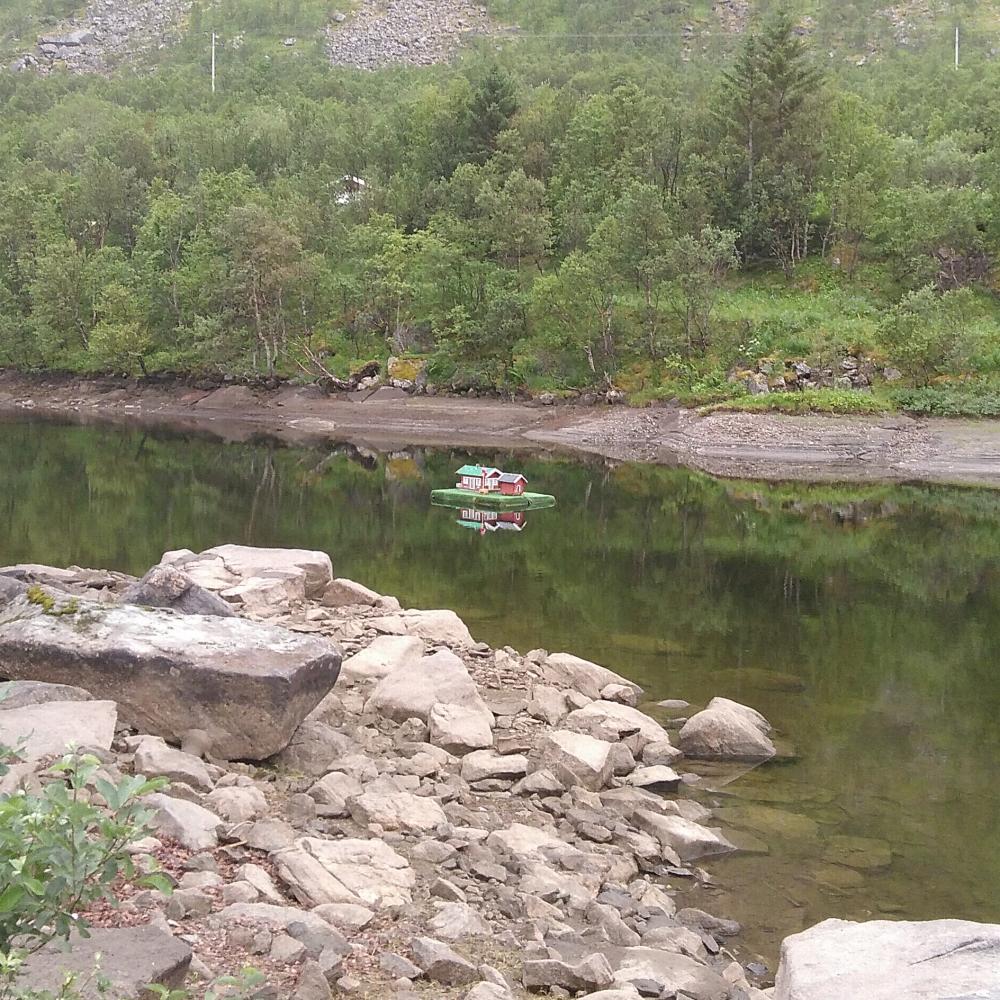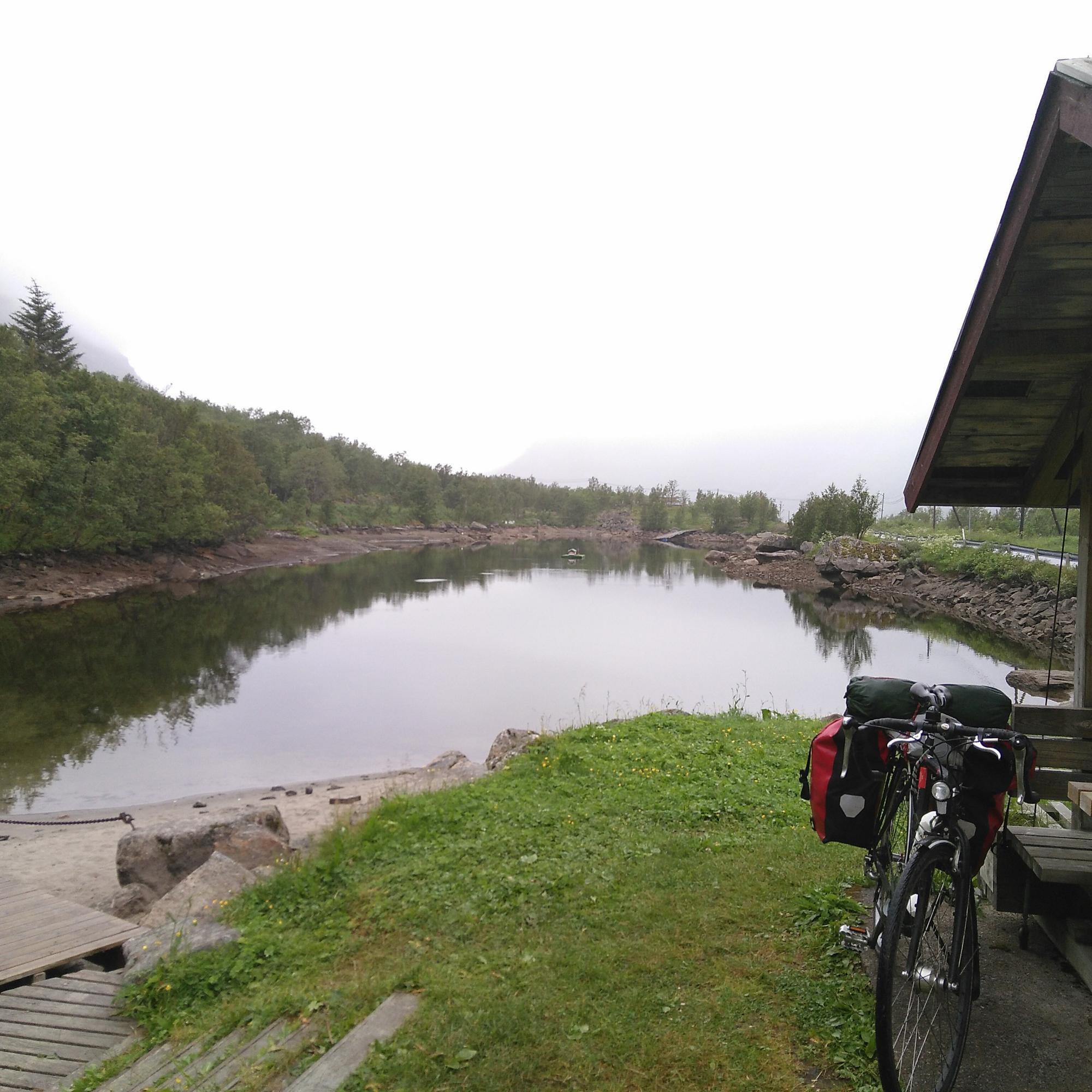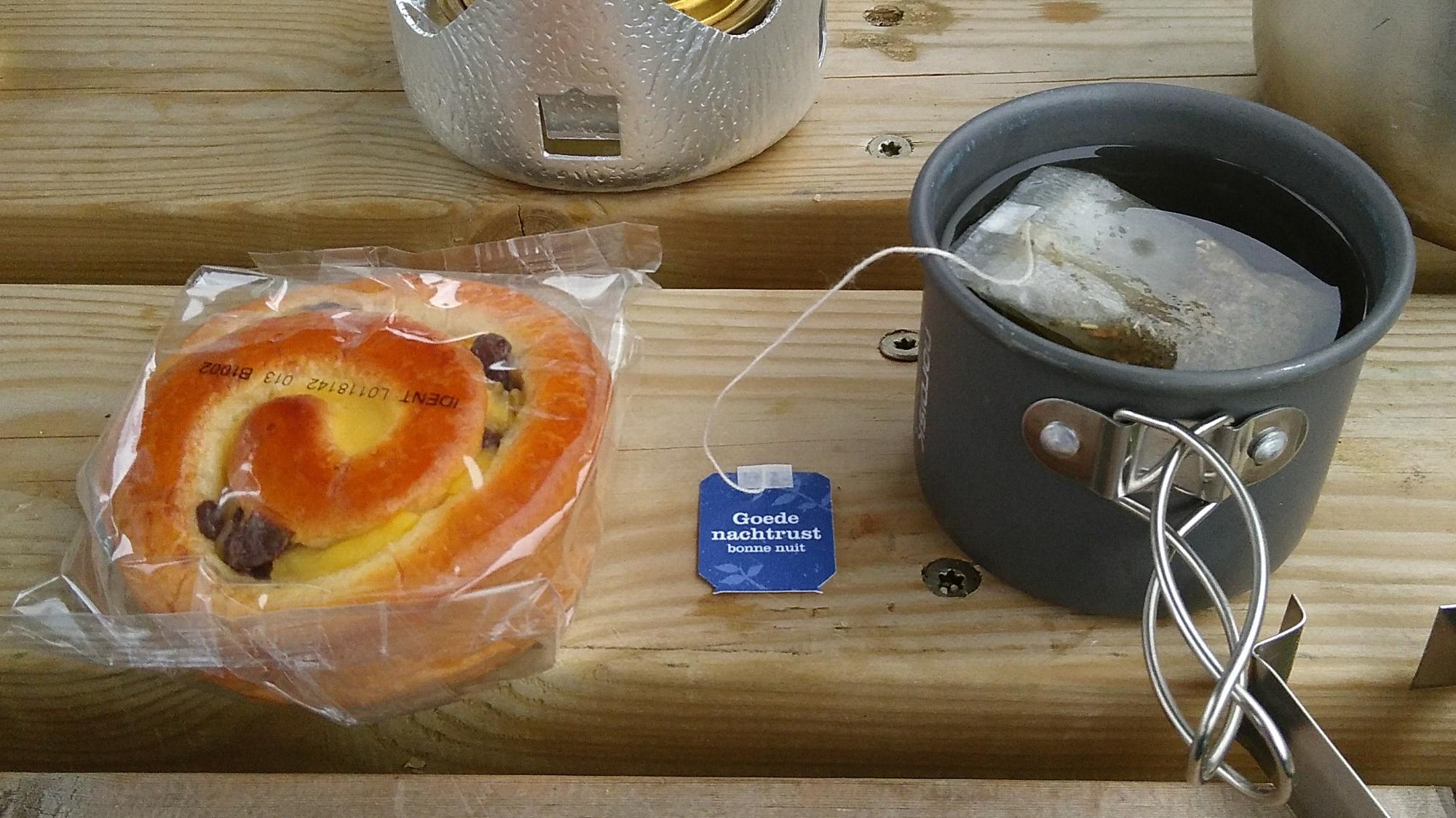 Staying at the same place was a Norwegian family that had a barbecue. Which apparently meant that they did not need this package of dried food, so they donated it to me. Maybe I looked really hungry?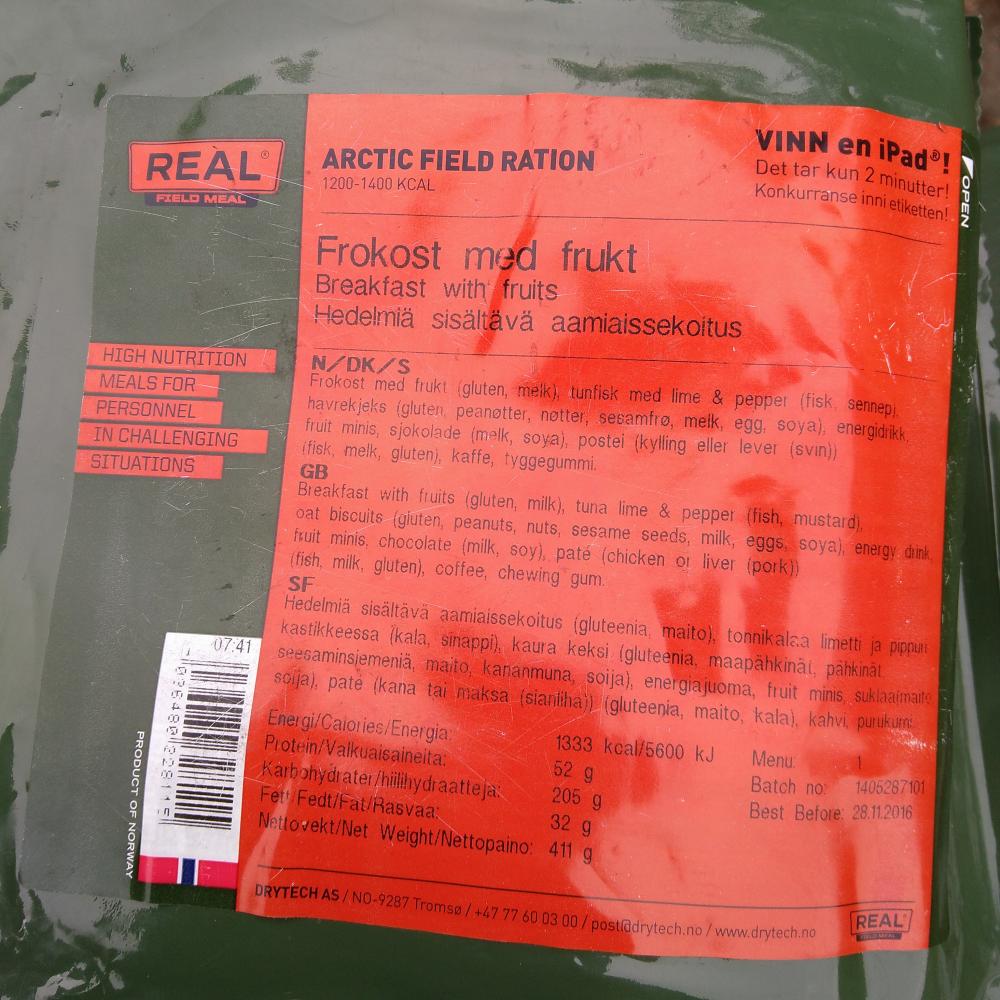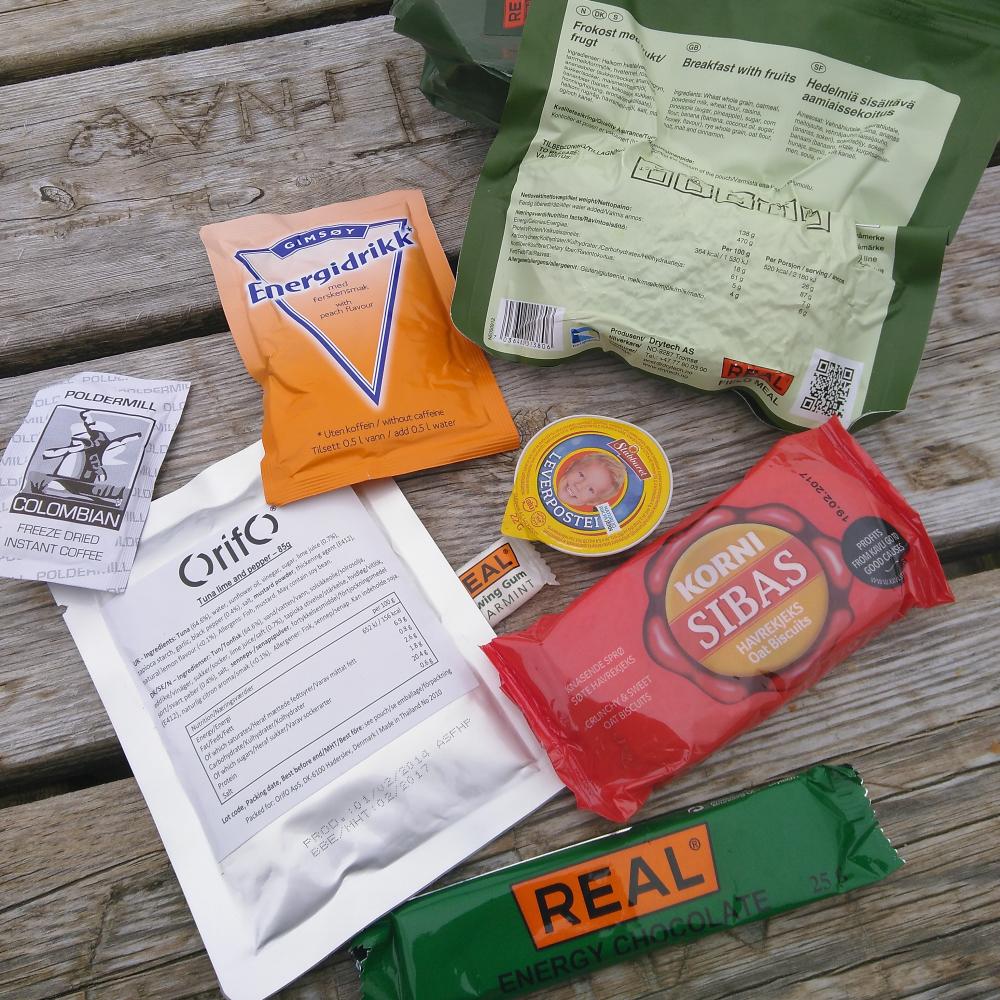 Random food presents aside, it was now time be more careful and planning about shopping. My minimalist packing (only two regular Ortlieb panniers, no front bags) also meant that usually I was not carrying much food. But the distances between towns and supermarkets were now getting longer. Hence to be sure I spent a long time buying and eating in the Joker Skaland which sells the obligatory waffles, hand-warmers, provides free coffee and — if I understood this right — also has its own cycling team during the Tour de Senja.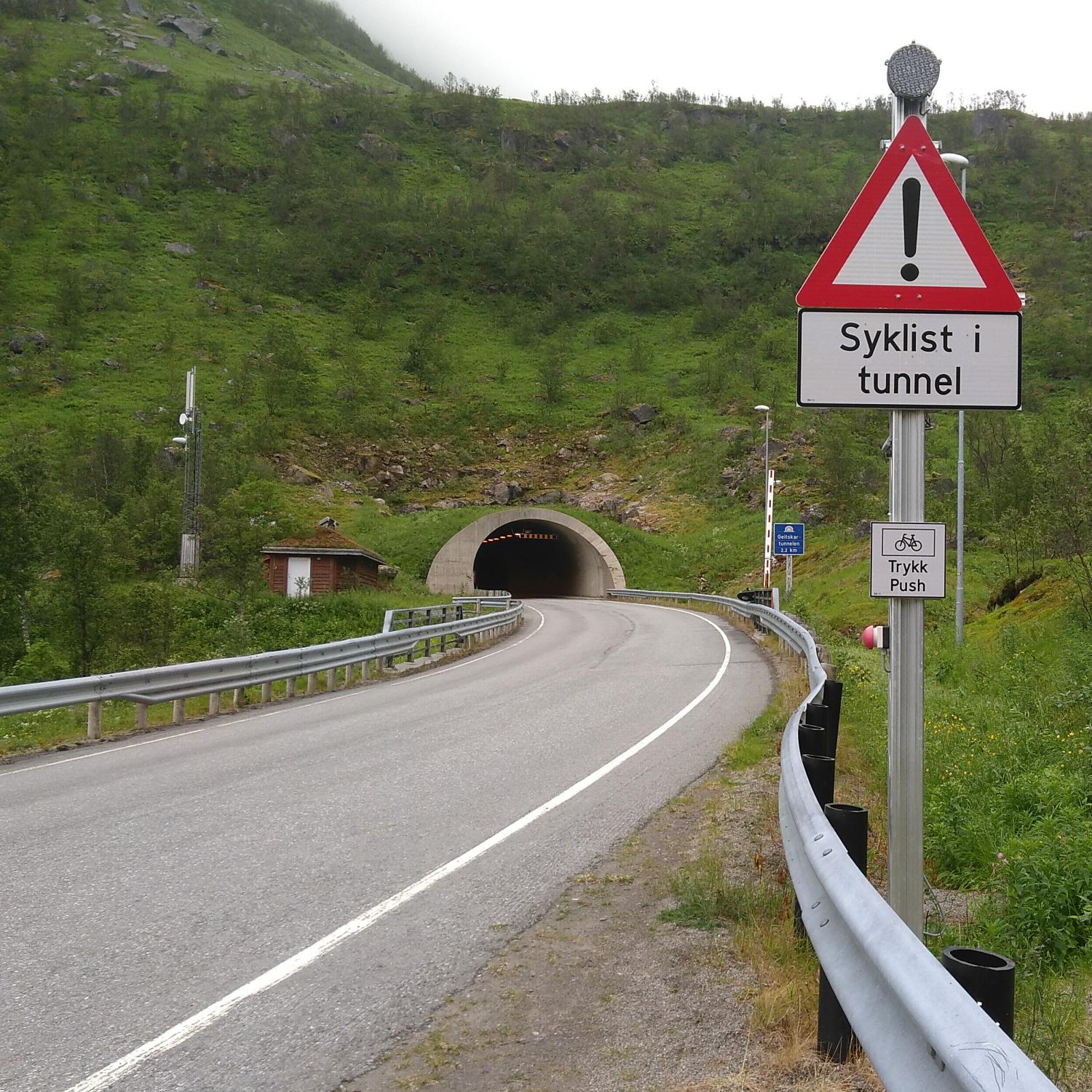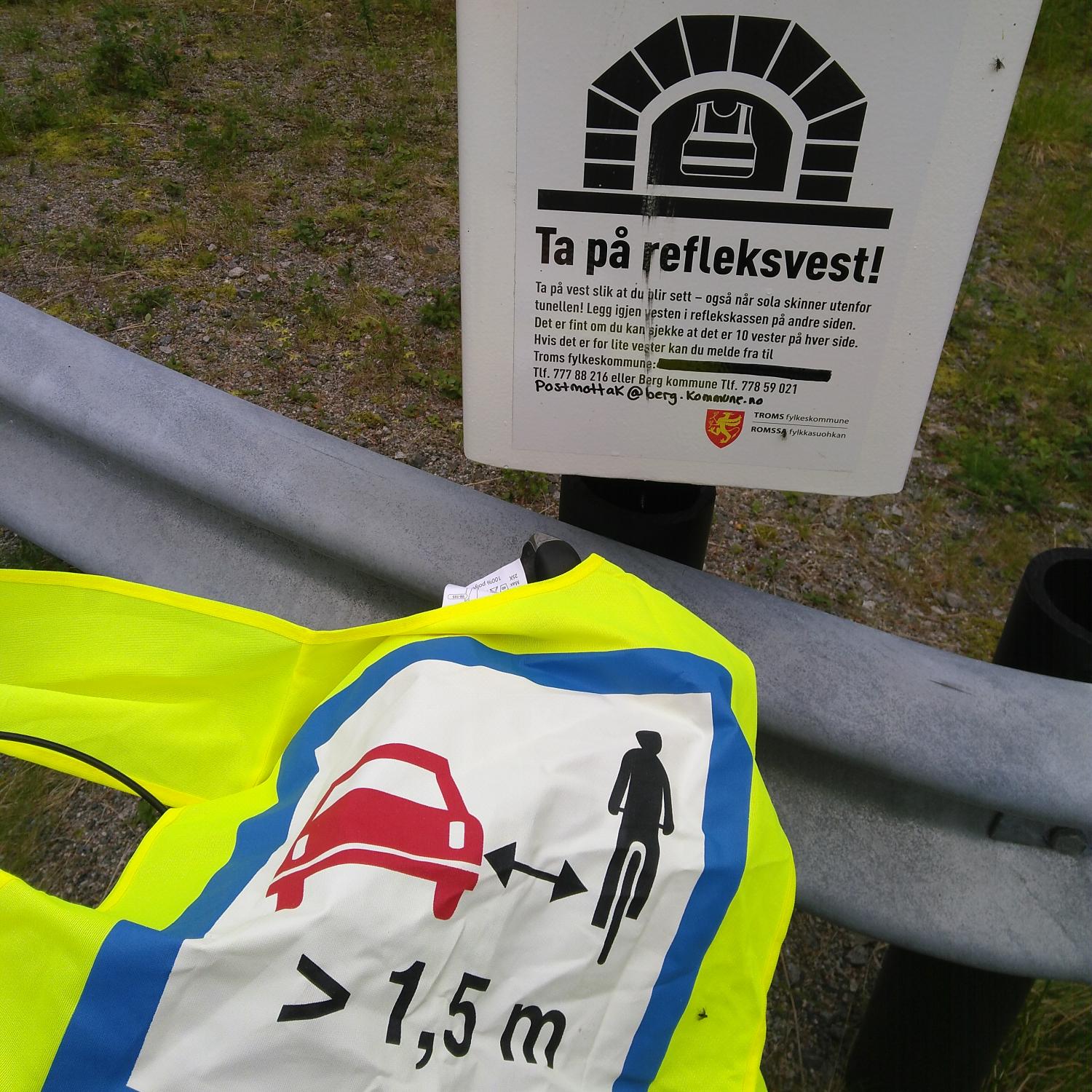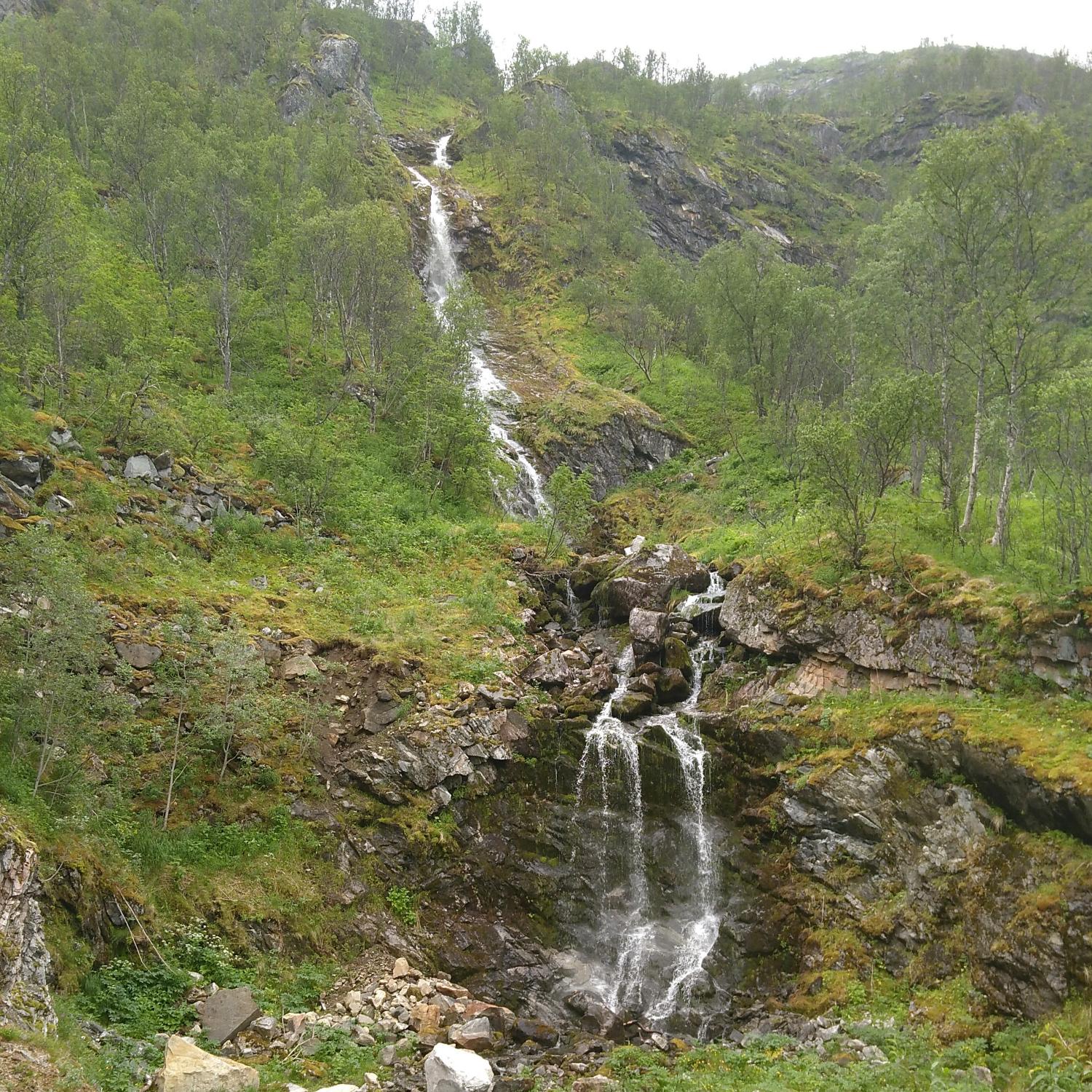 Norwegians really like trolls, here is an example on the welcome sign of Botnhamn. I was preparing to make a bad pun myself since I saw the first signs pointing towards this place. But in the end I did not have time for "een boterham in Botnhamn", because the ferry to Brensholmen arrived at the pier exactly at the same moment as I did.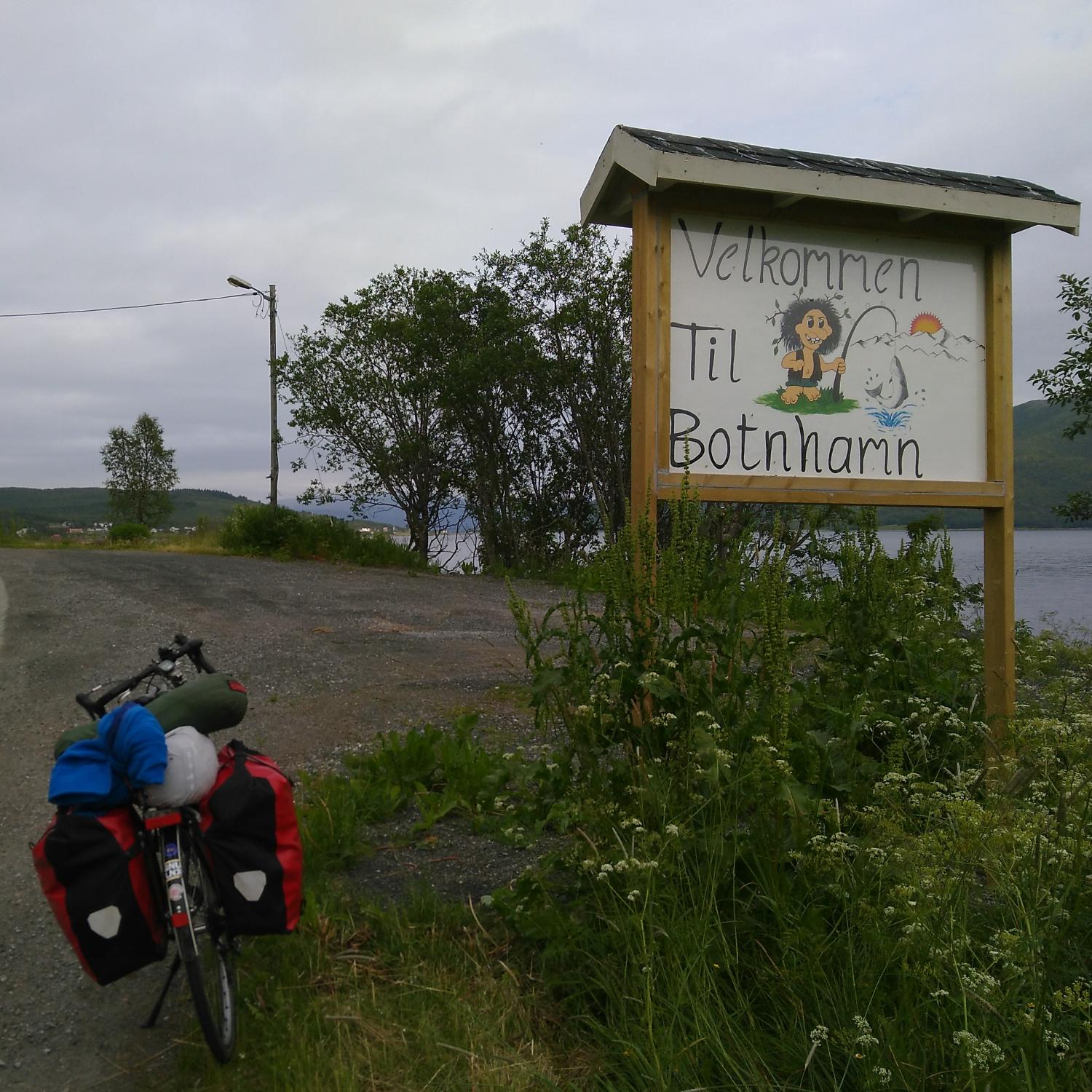 But the ferry made up for it and fulfiled the daily pun quota.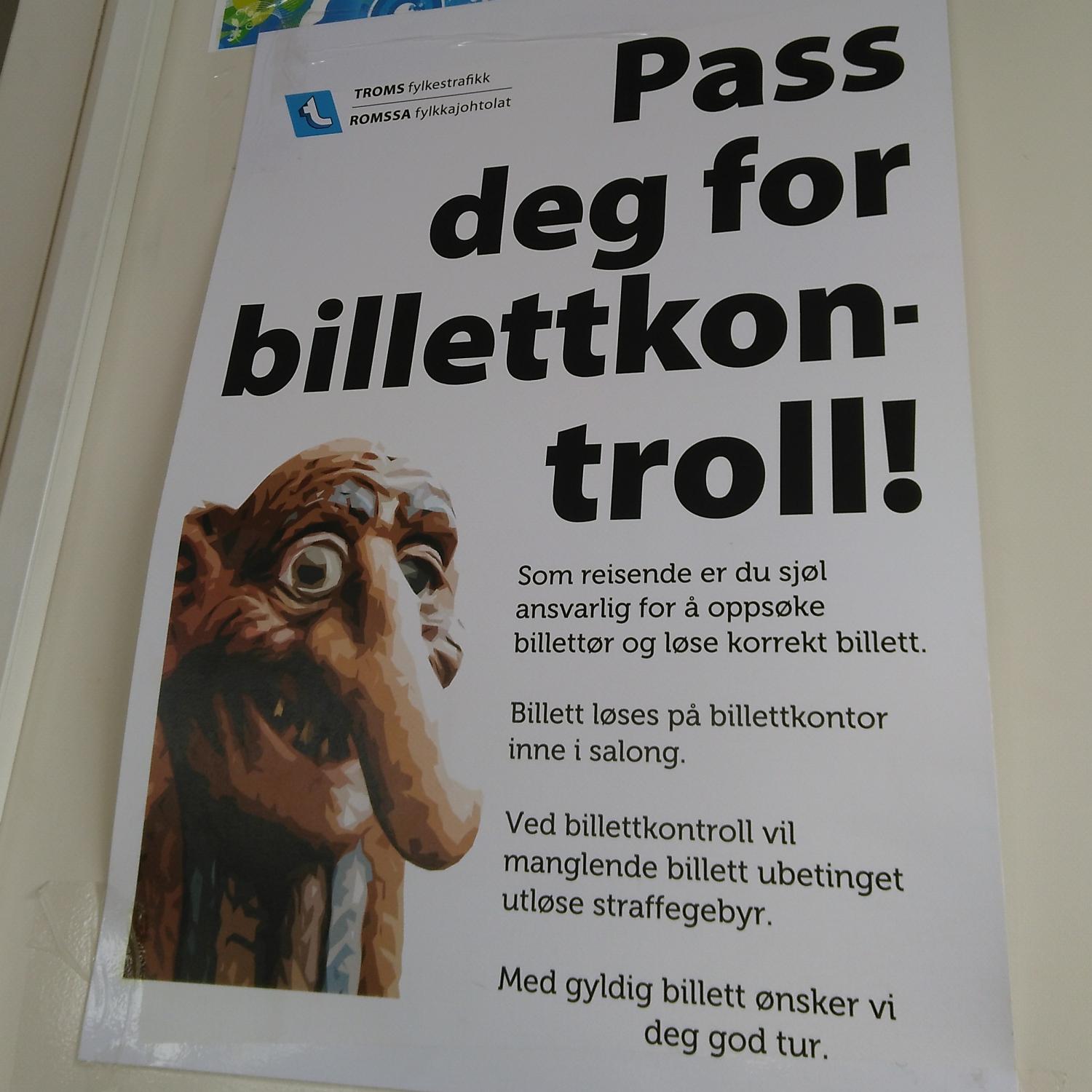 After a quick shopping spree at the Joker Brensholmen I found a good wild camping spot with this nice view.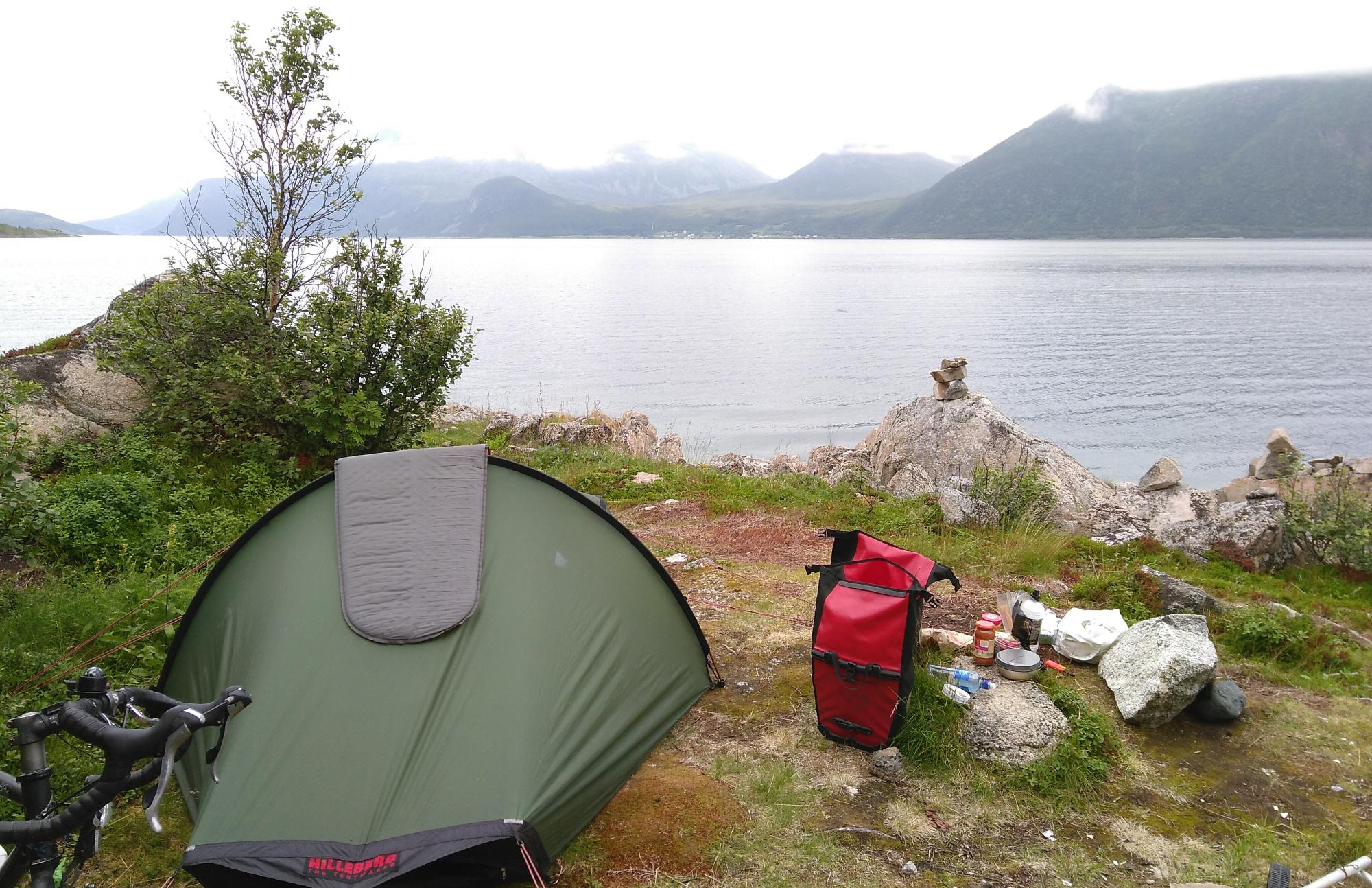 Not visible in the picture: How I re-arranged some larger stones to have a something to sit on, felt very smart, and on the next morning almost crushed my Trangia with a big stone. Fortunately, after 10 km or so I met H again who had the tools and skills to make it usable again.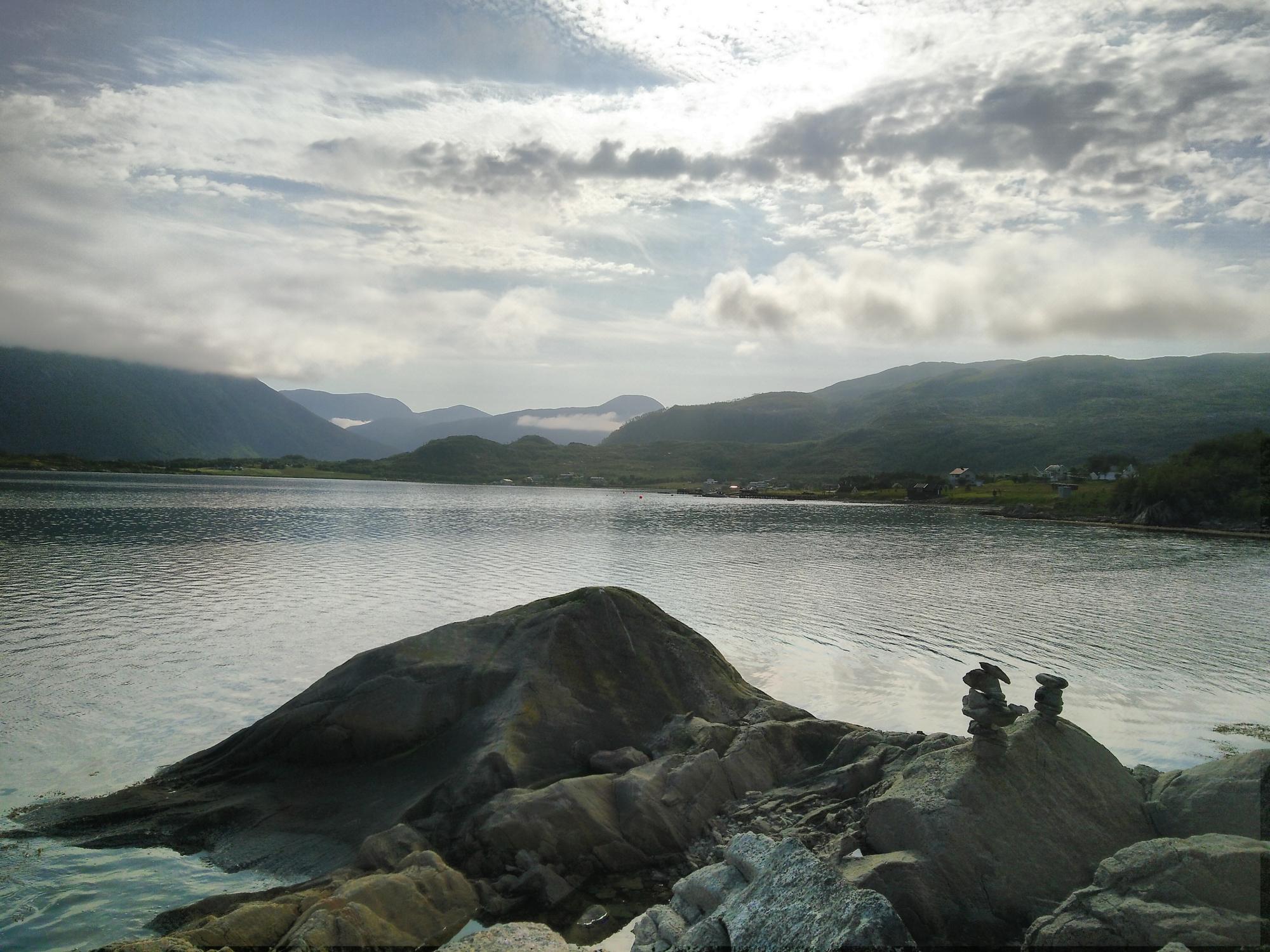 Back in Moskenes already someone had told us not to miss Eide Handel, a huge shop featuring "Matkultur siden 1953", just outside Tromsø. My bicycle refused to carry any of the Turing-complete coffee machines they were selling, so I only bought Pizza snails and curry sauce there.
Tromsø was a reminder how annoying biking in cities can be because of all the traffic. I only took one picture there and mainly spend the day resting on the camping site.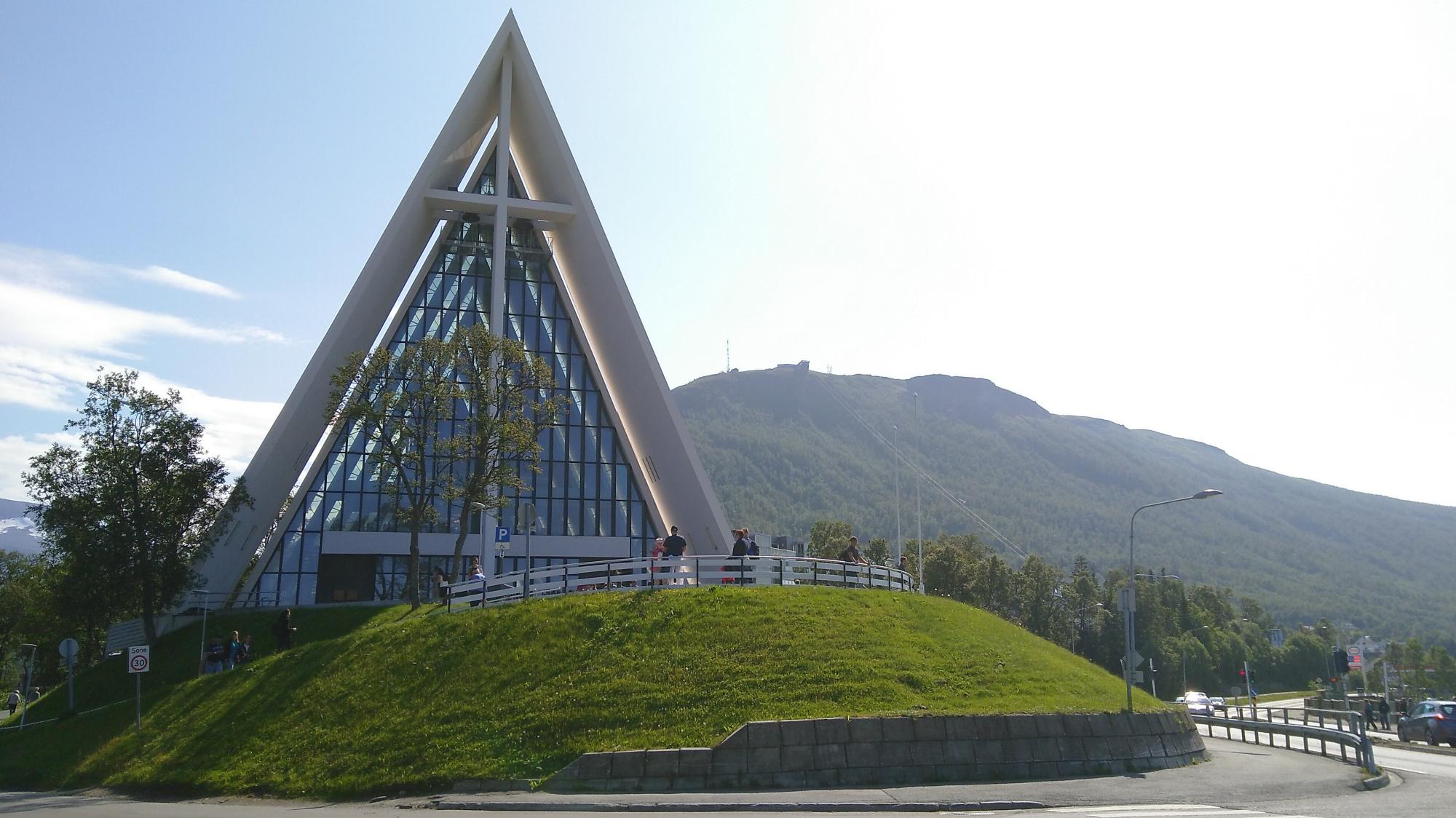 From Tromsø I also had to upload the final version of our paper, which Jana by now had revised. Using LaTeX and EasyChair on a modern smartphone is possible but truly annoying, so I was happy that I also carried an old Nokia N900, the best Linux phone made so far.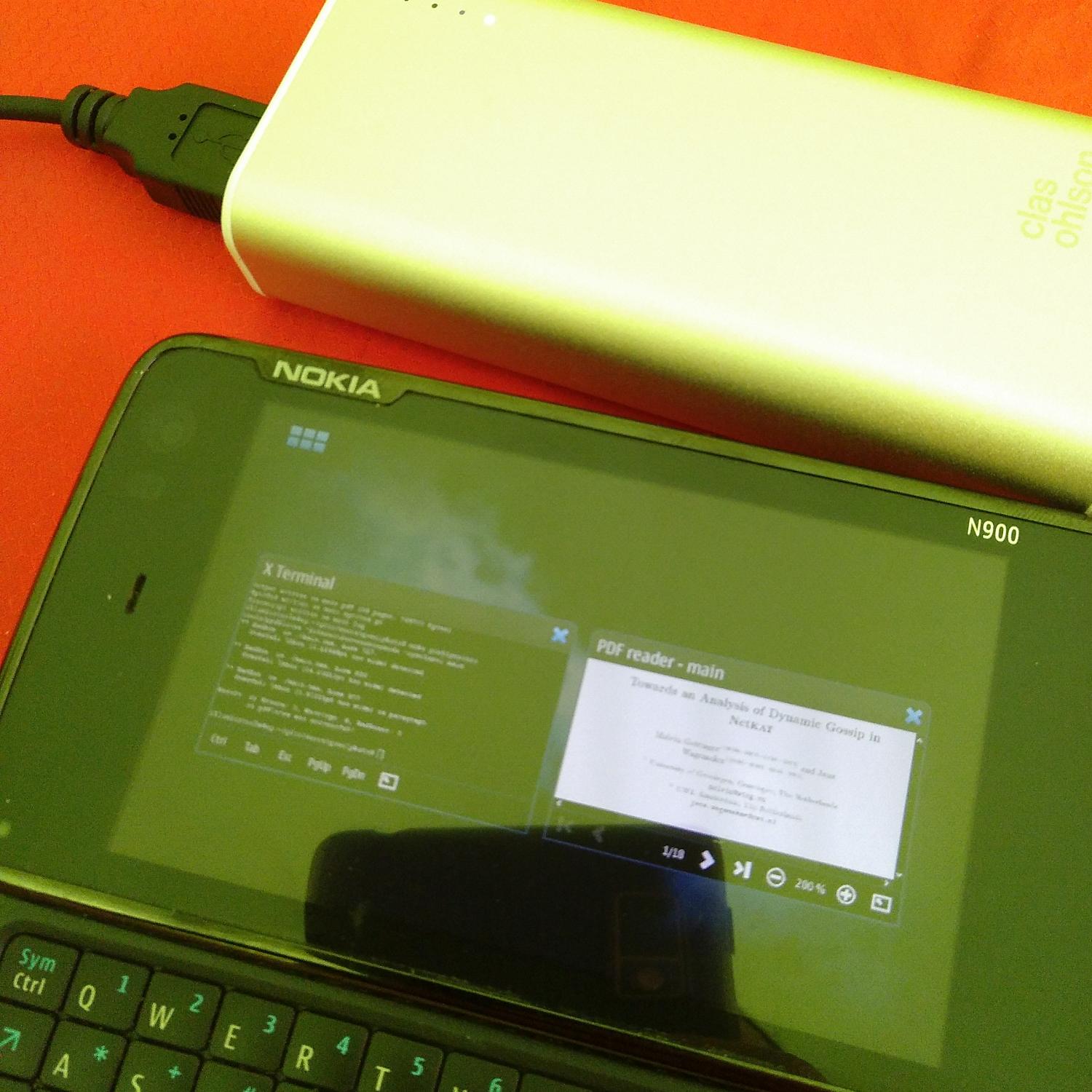 Another nice distraction was this German cycling guide for Norway, lying around in the kitchen of the campsite and with prices still in Deutsche Mark.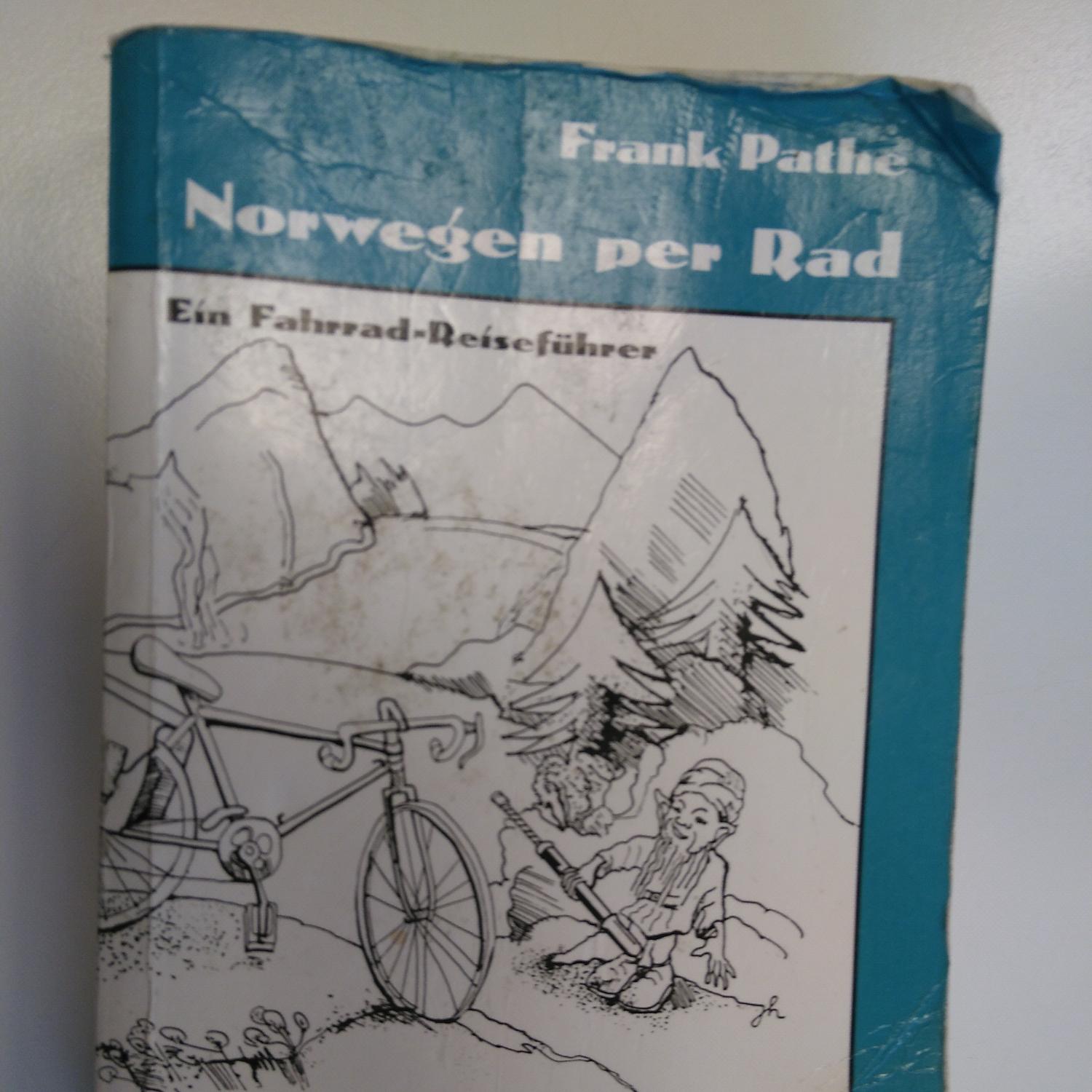 I left Tromsø on a Sunday morning and was afraid of not finding food soon. Fortunately there were two ferries on my way that day, both of which had a cafeteria on board. Yes, lots of waffles, but without sausages this time.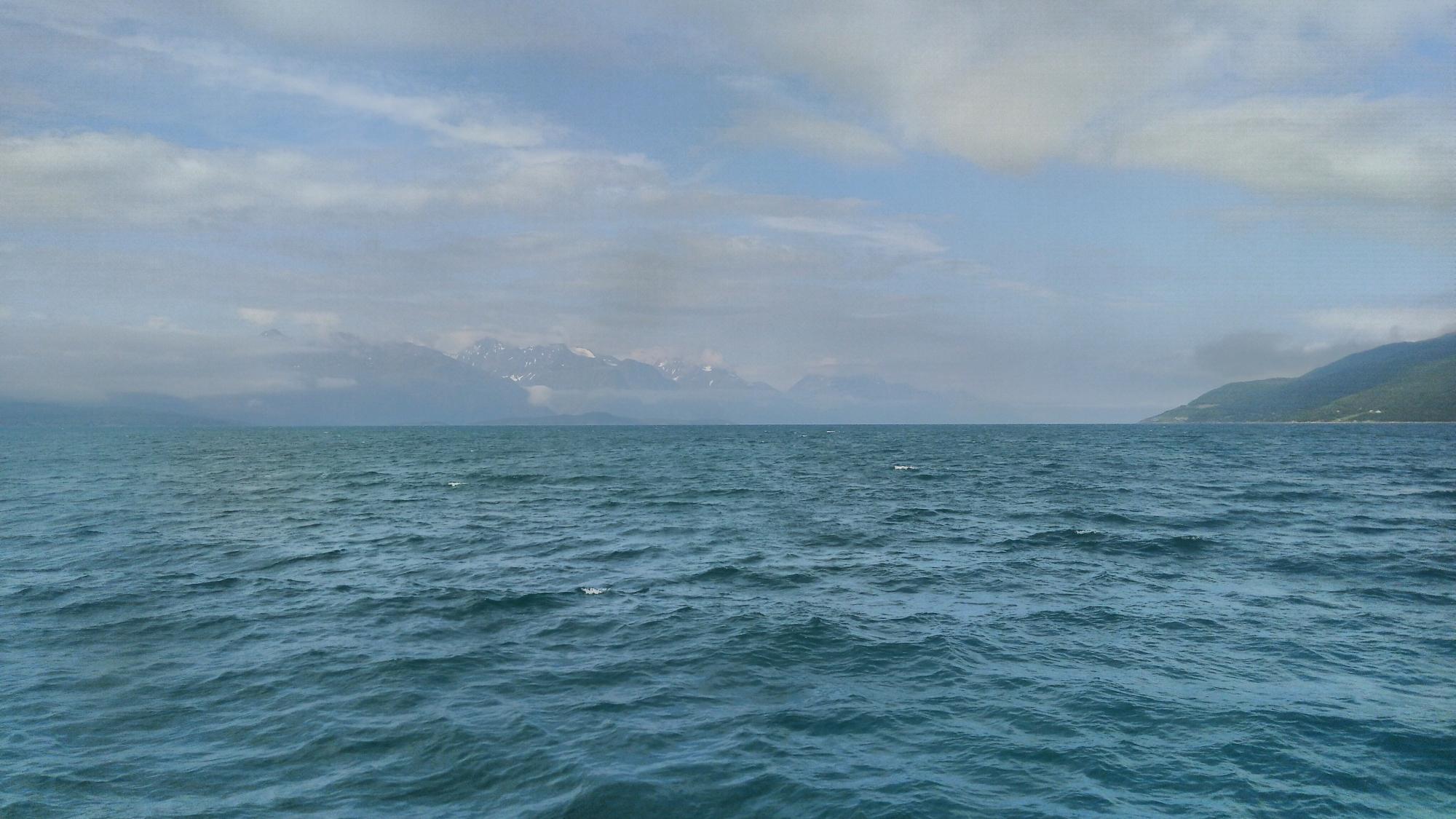 After the ferry from Lyngseidet to Olderdalen I saw the first village signs with two or sometimes even three names, Norwegian, Finnish and Kven.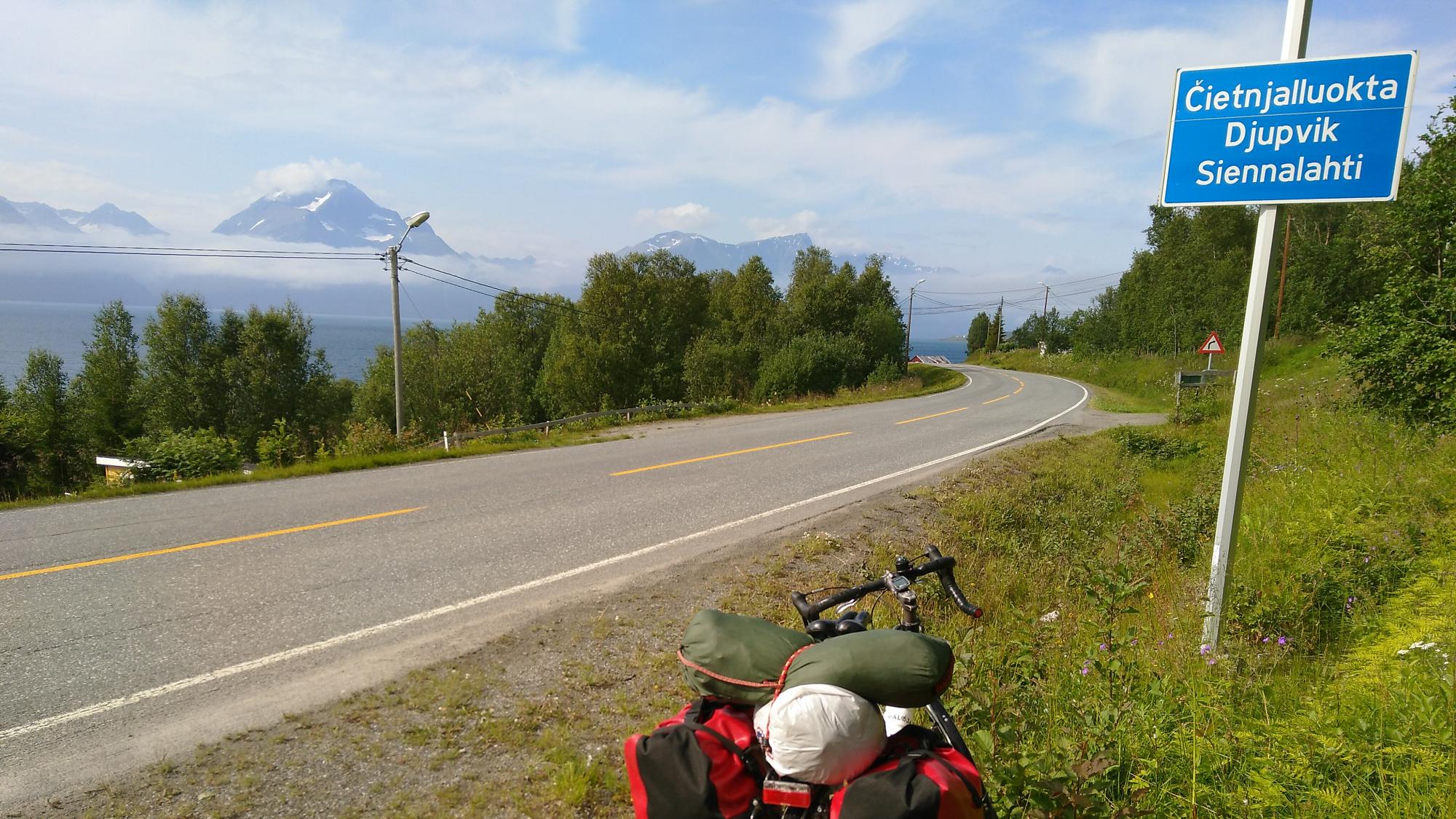 In case you are looking for a new desktop background, here it comes.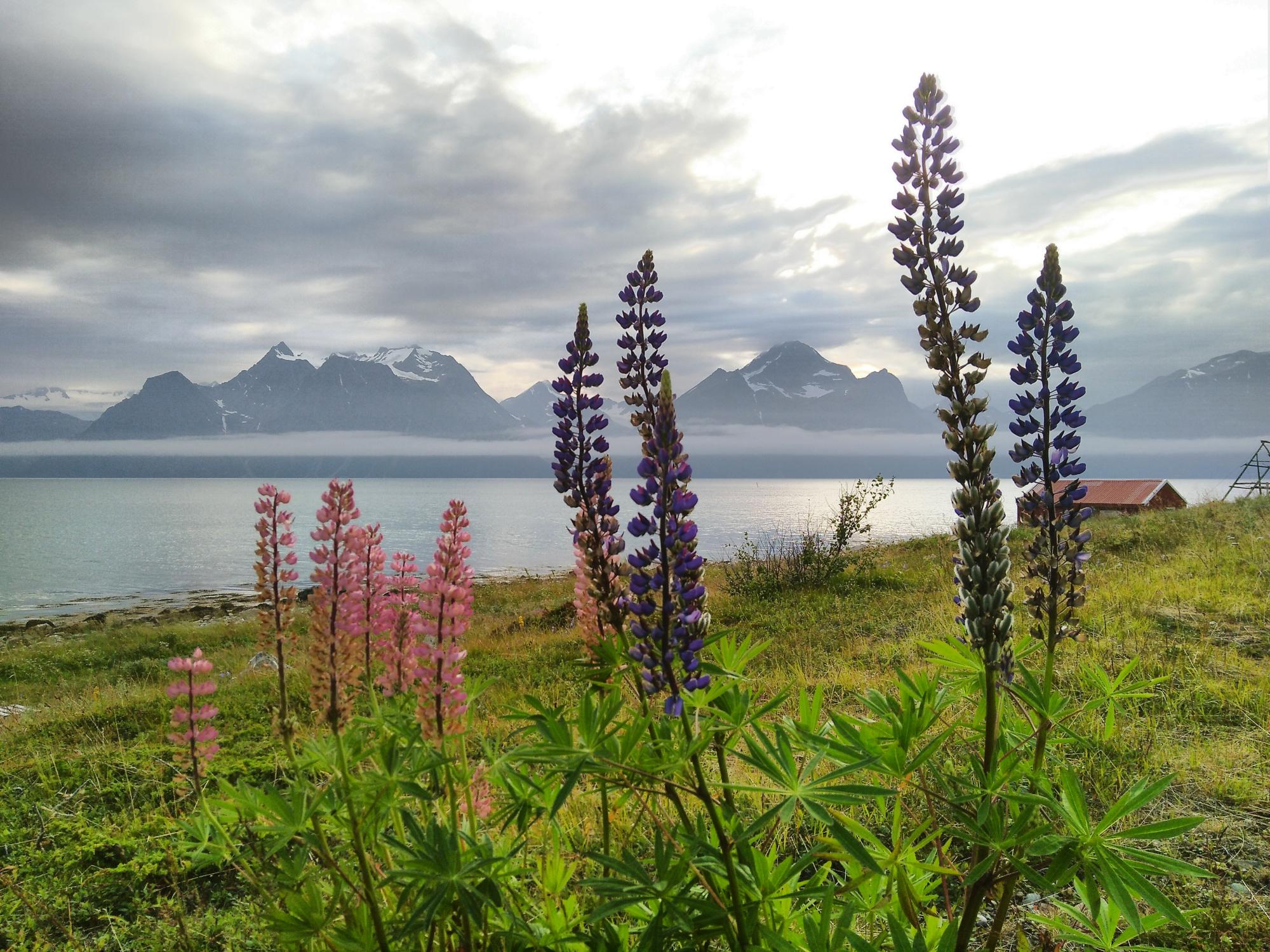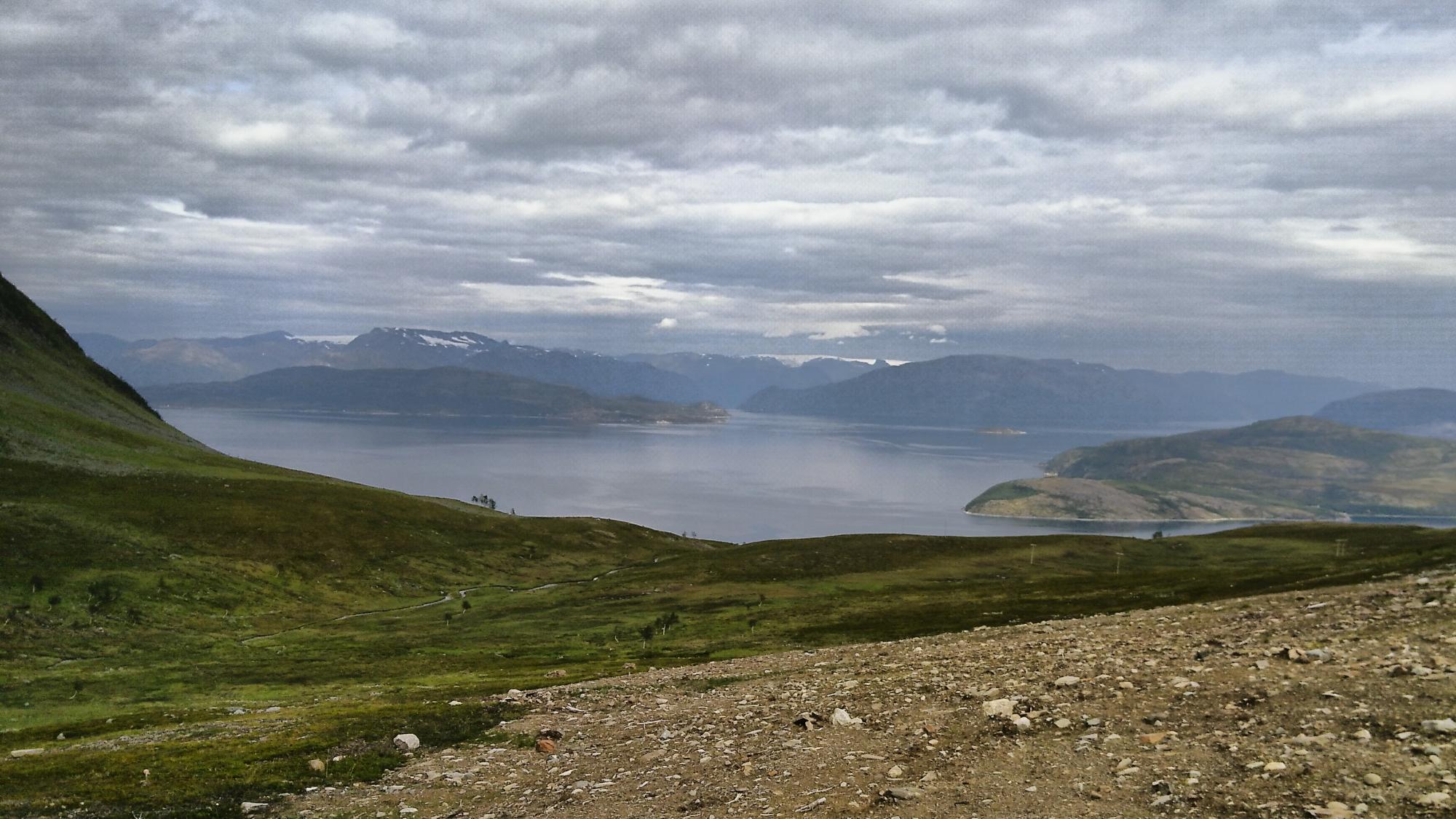 Admittedly, long cycling tours lead to a small obsession with food.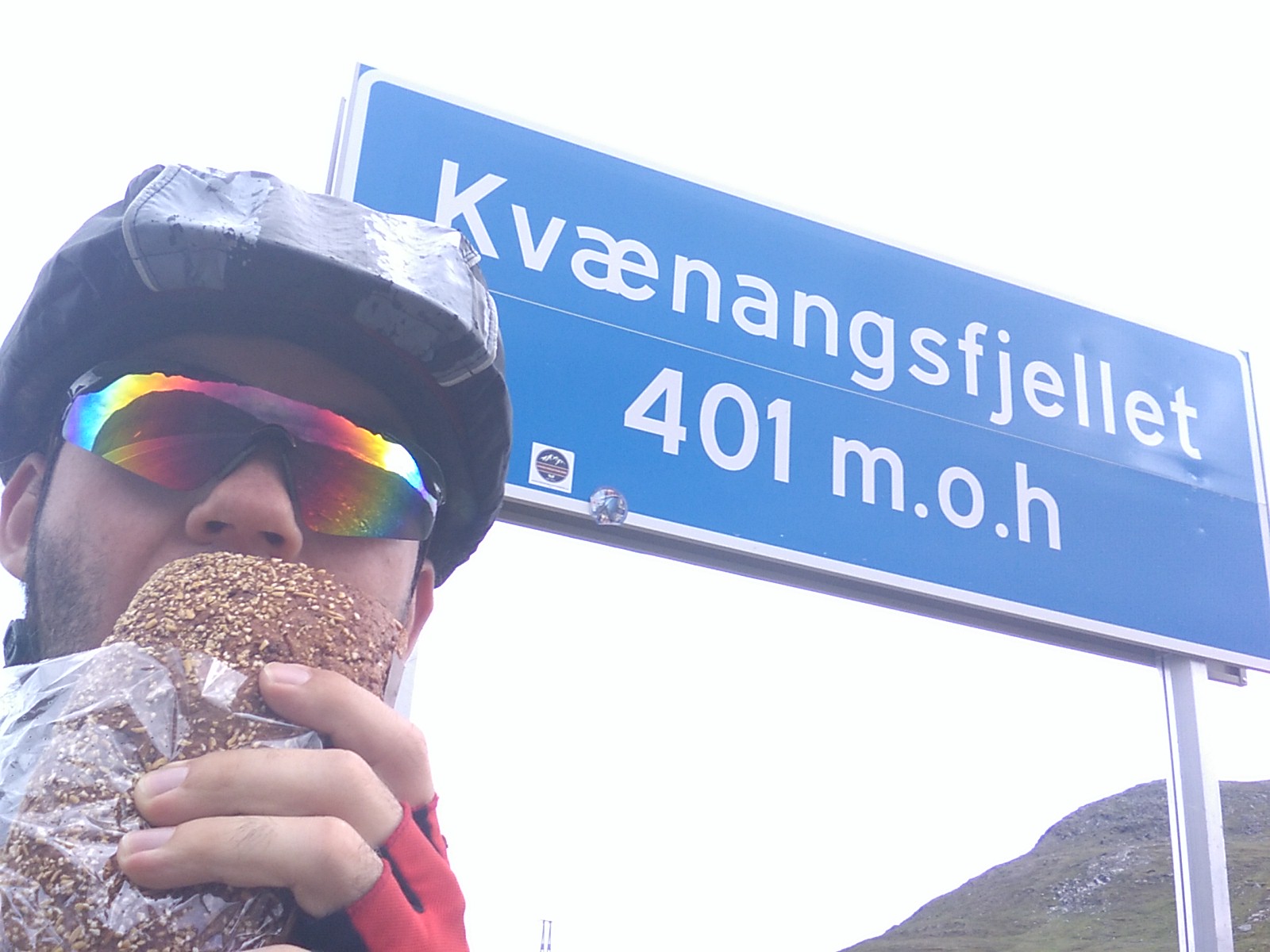 Besides a nice kitchen and eating room (all for myself, here the season was ending already), the camping site in Sekkemo now also has functioning wifi repeaters ;-)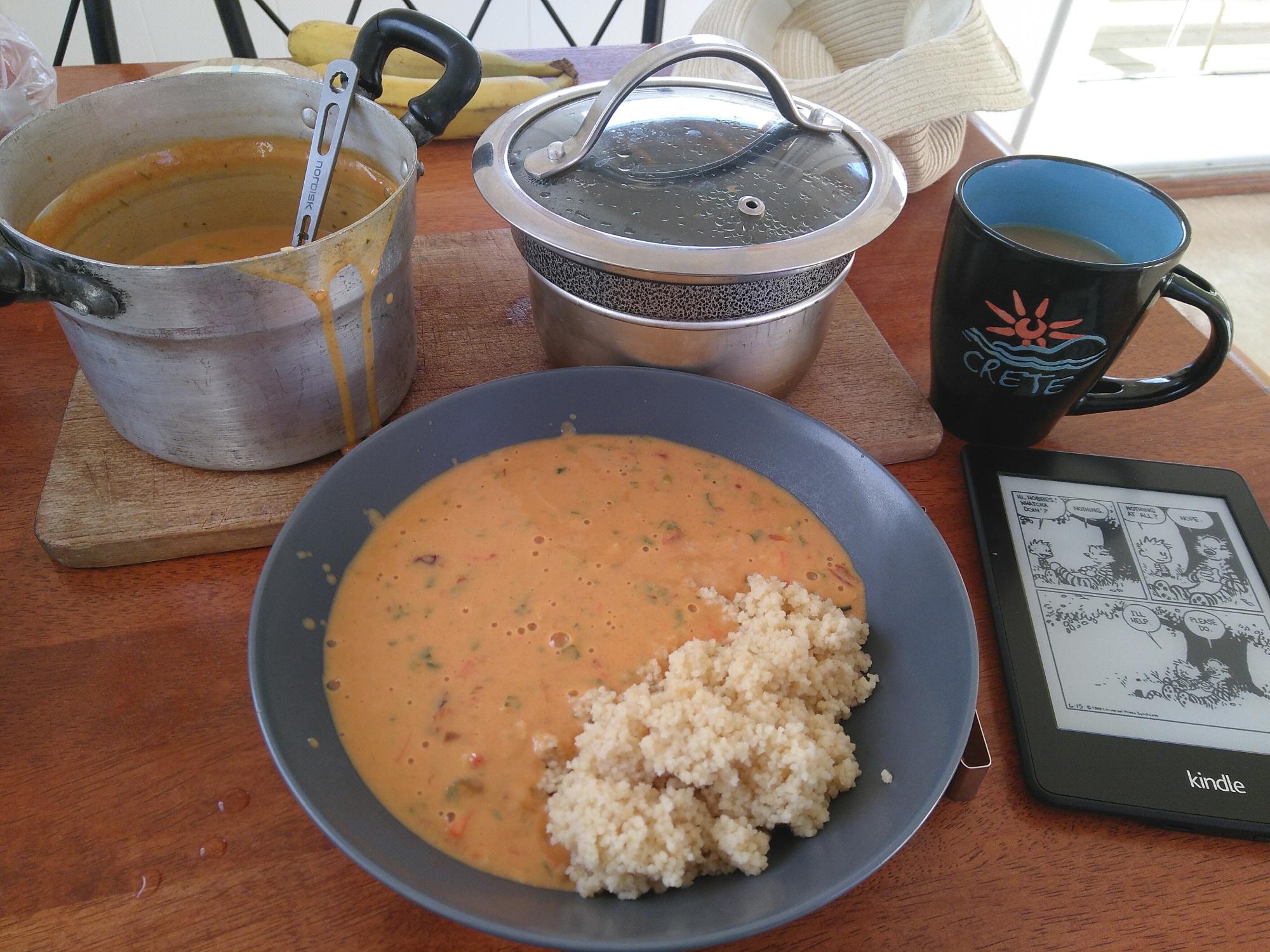 Finally, I saw my first reindeers! Including an almost albino.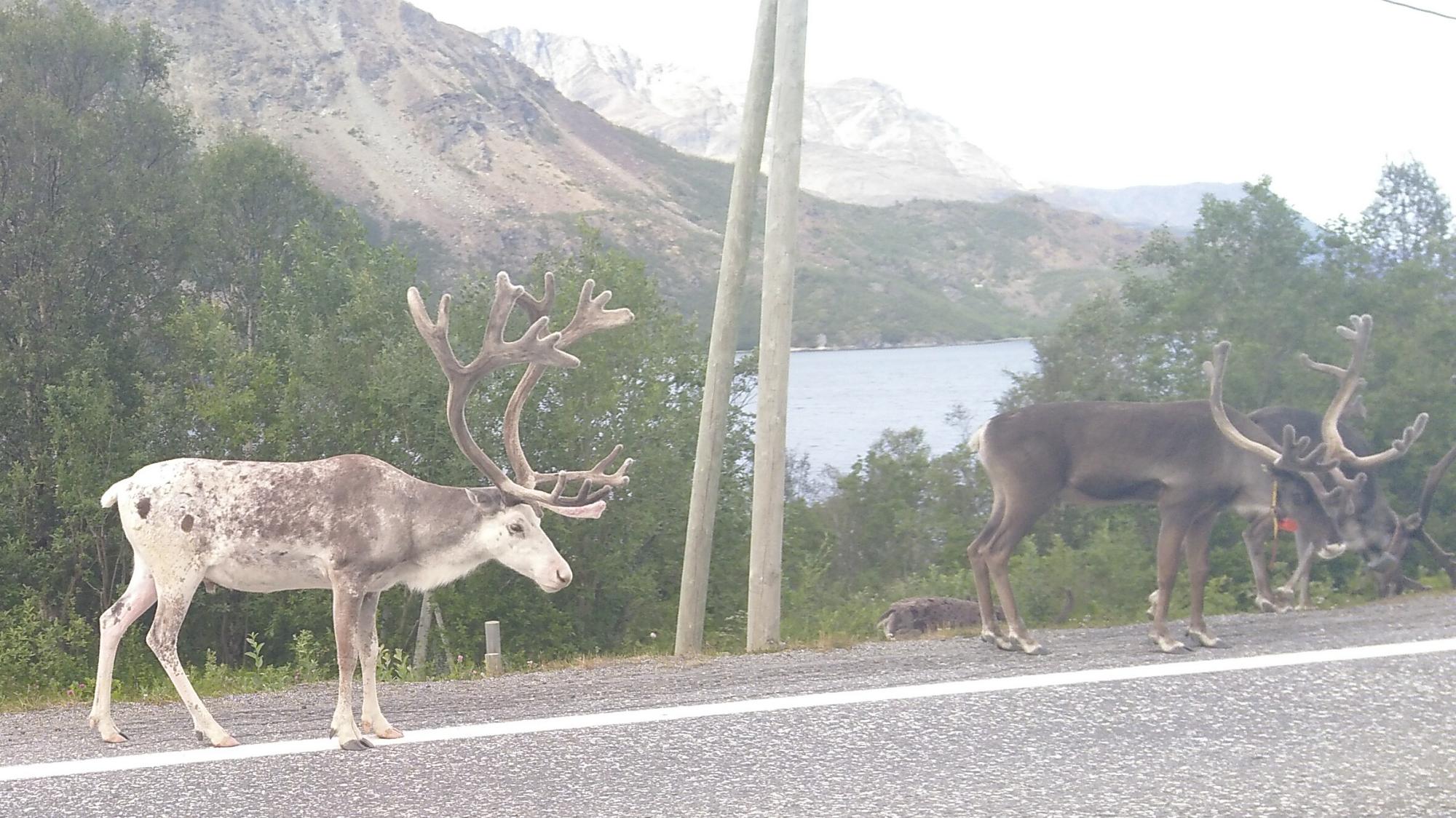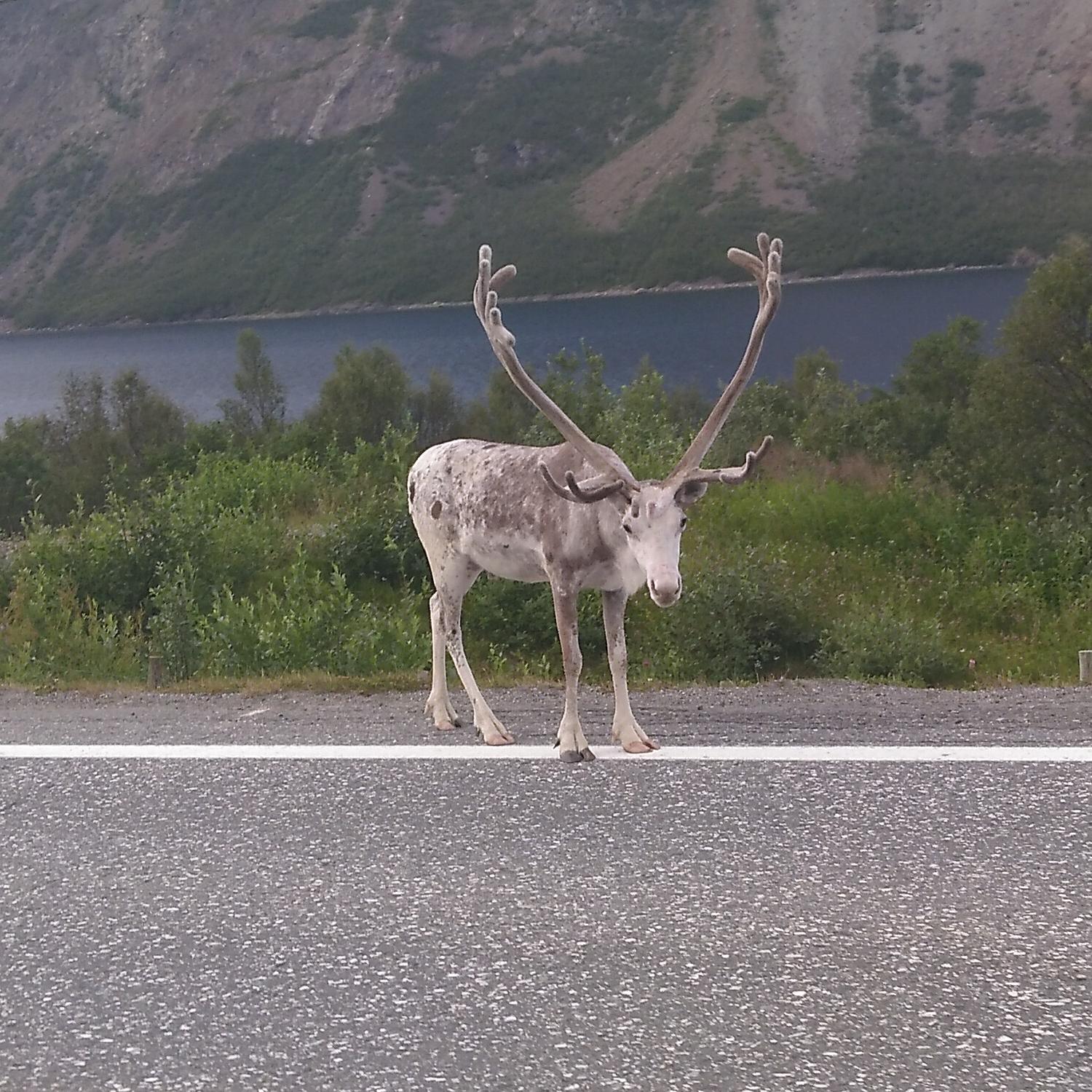 One of the next tunnels was forbidden for cyclists, which meant I had to take the older and more hilly got to take the more scenic road around it.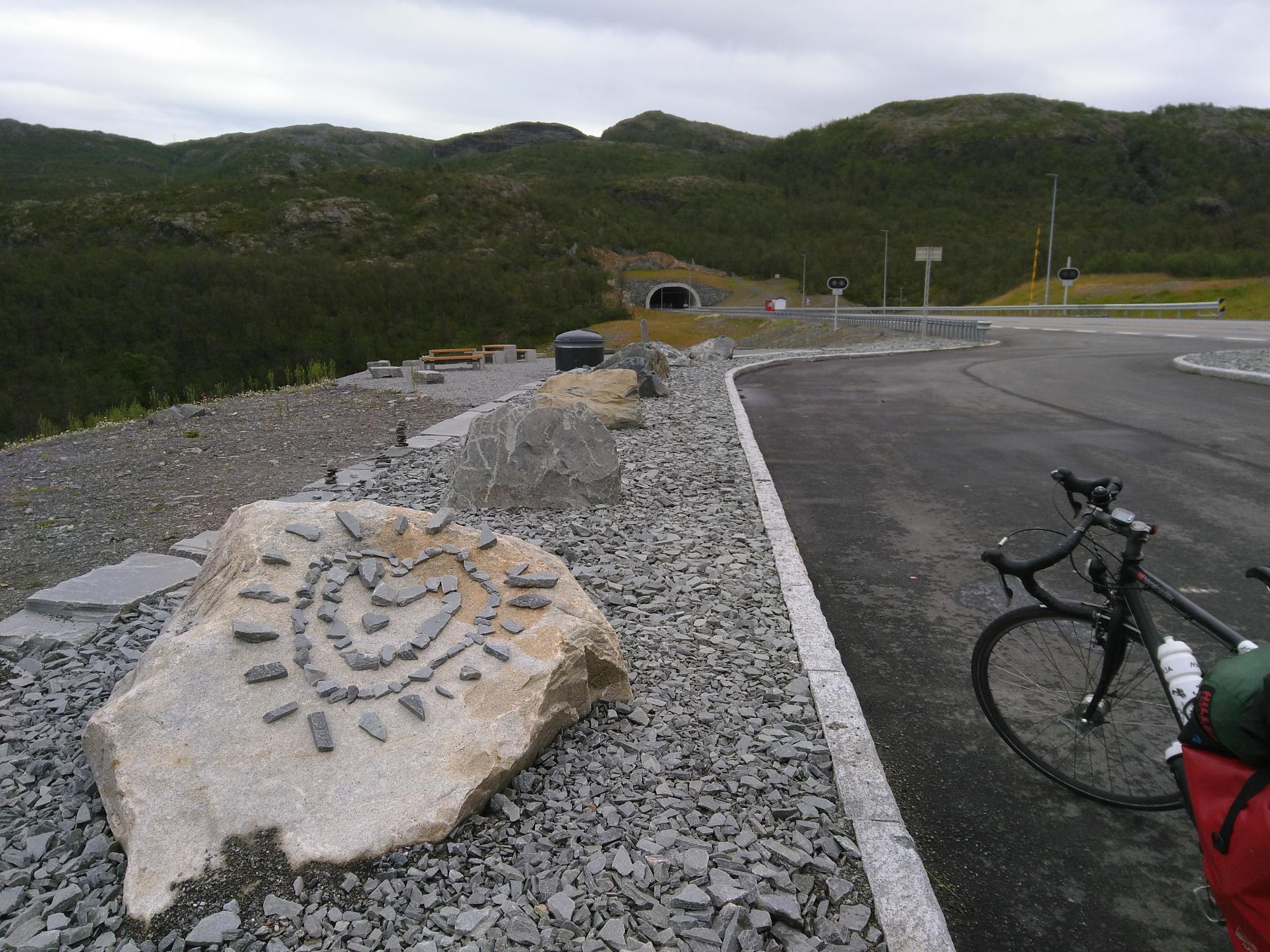 The next city was Alta, featuring an international food festival in the city center, including the "Dutch Cheeseman Holland". I was not that homesick and went to the Thai competition instead.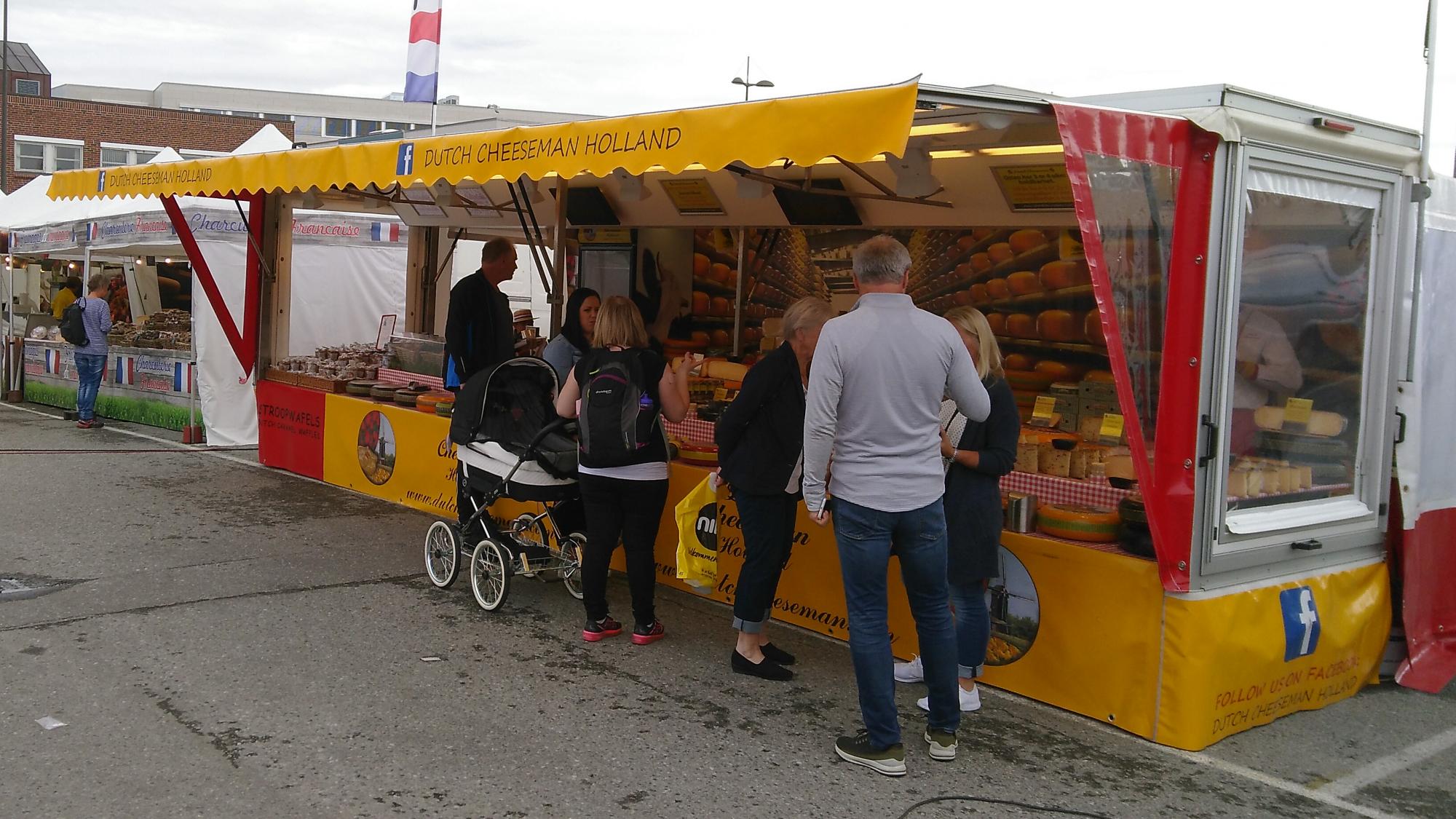 After leaving Alta it more or less suddenly started raining. For about an hour I kept going and thanking my clothes, but when it became even harder, I decided to stop. So I built my tent on the first piece of grass that appeared next to the road. Did I mention that I like my Hilleberg Akto?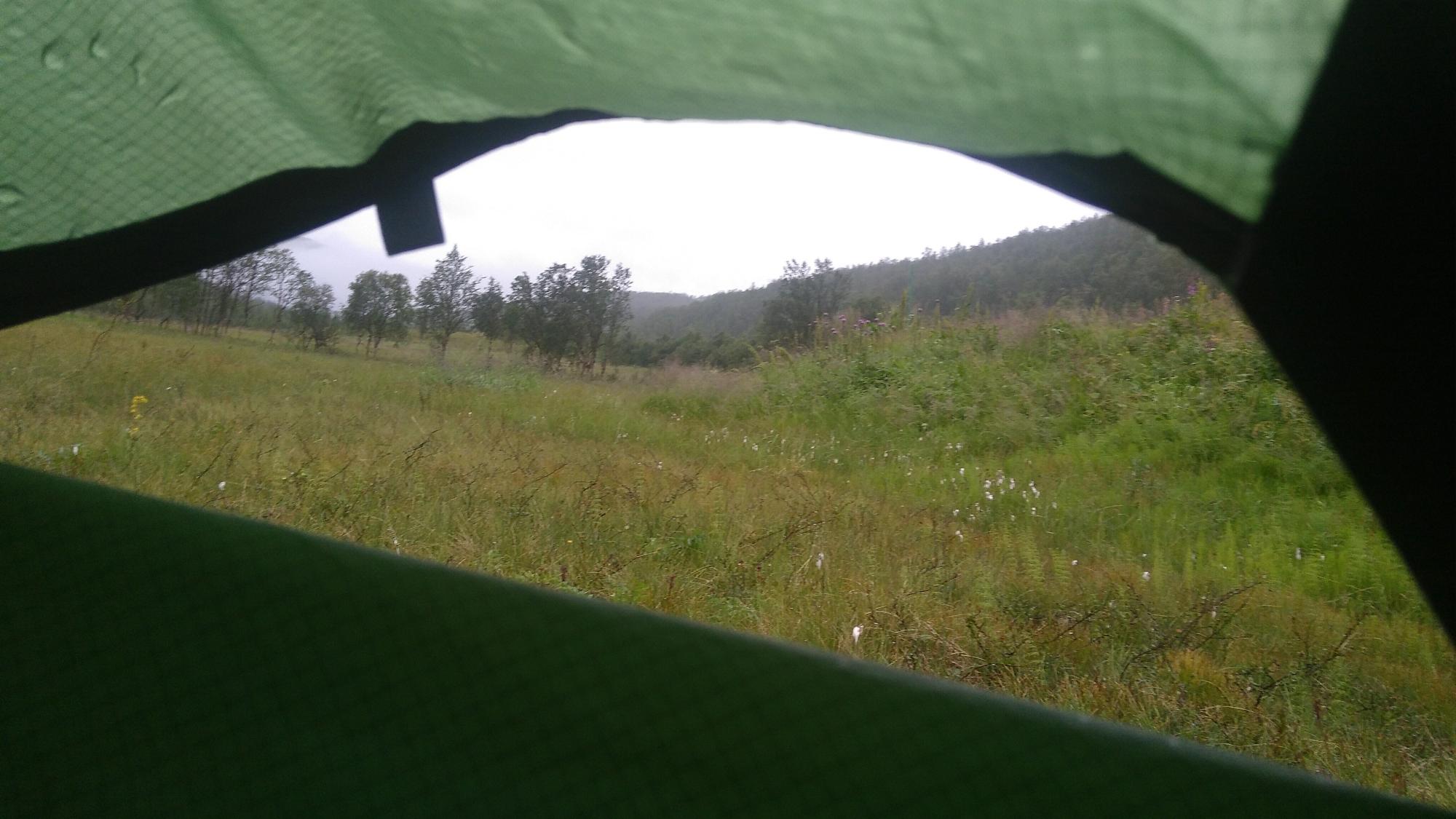 In hindsight and after reading stories from other people cycling to Nordkap, I am actually very happy that this was the only day on which I had to build my tent while it was raining. Already on the next day, when I covered the long empty stretch between Alta and Olderfjord — where empty also means no food besides a small shop and a gas station in Skaidi.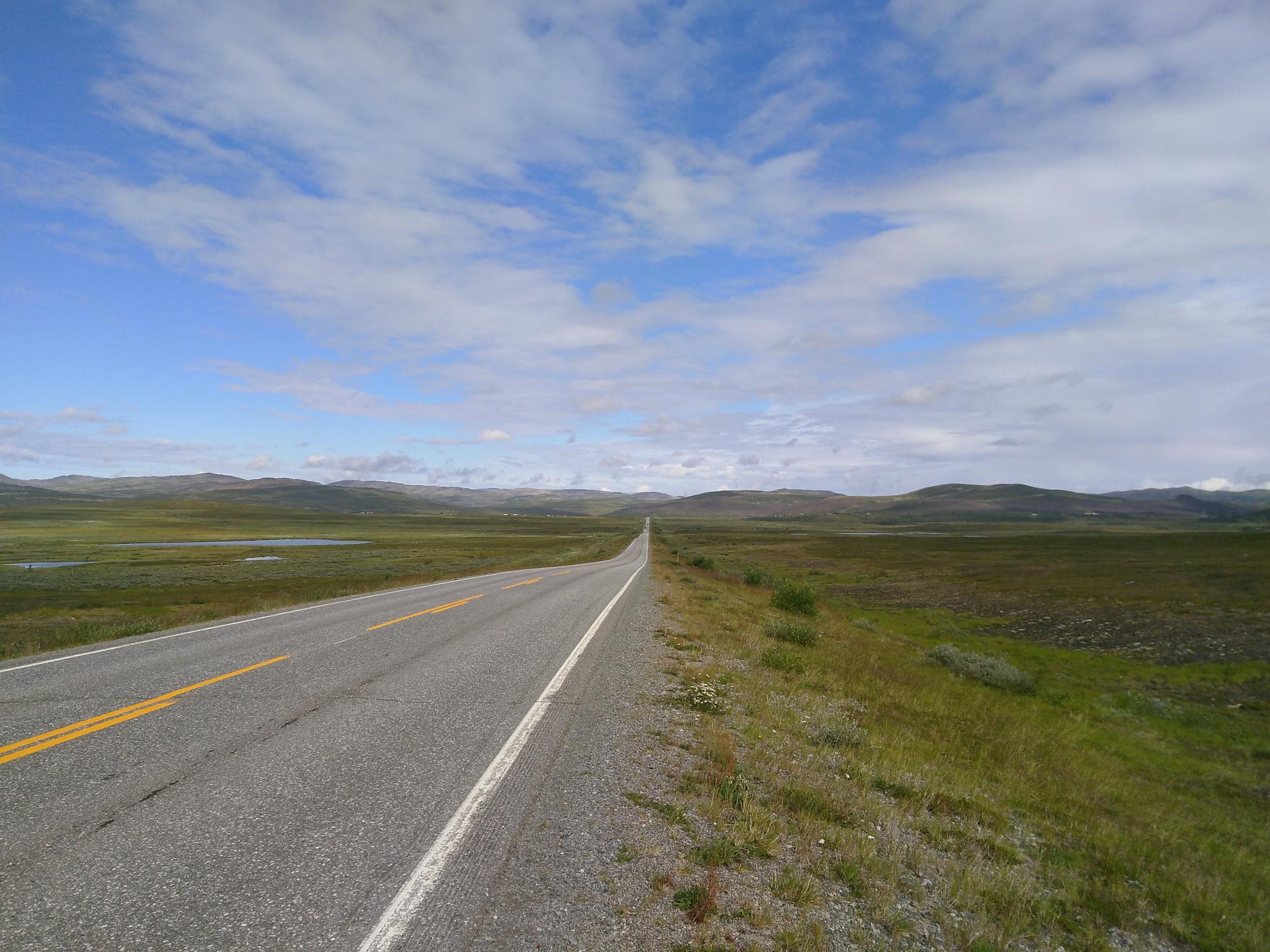 One of the next reindeers I saw was rather dancing than walking.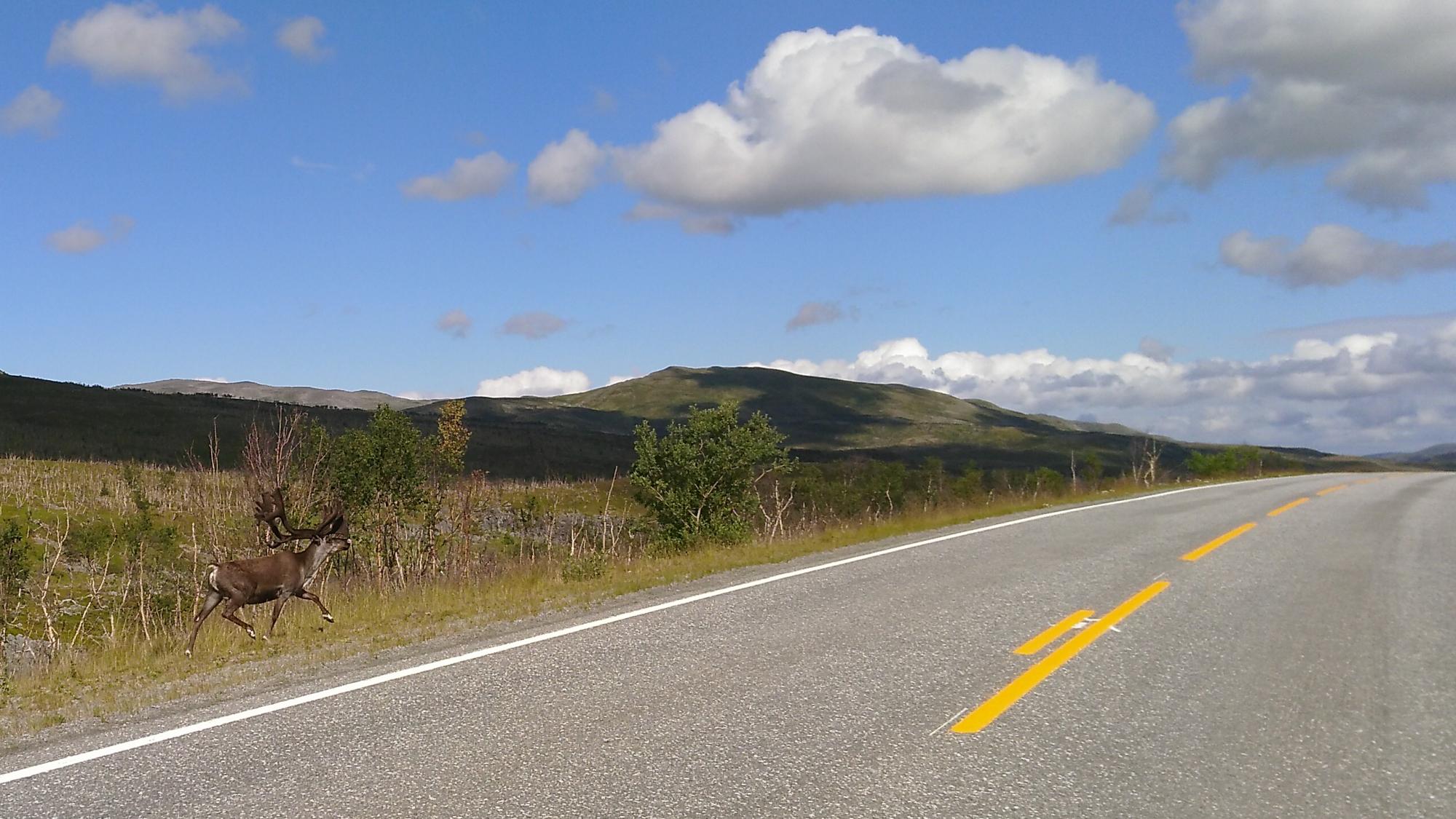 The camping site in Olderfjord has a nice view to the North. And there were only about 130 km left to the Nordkapp now!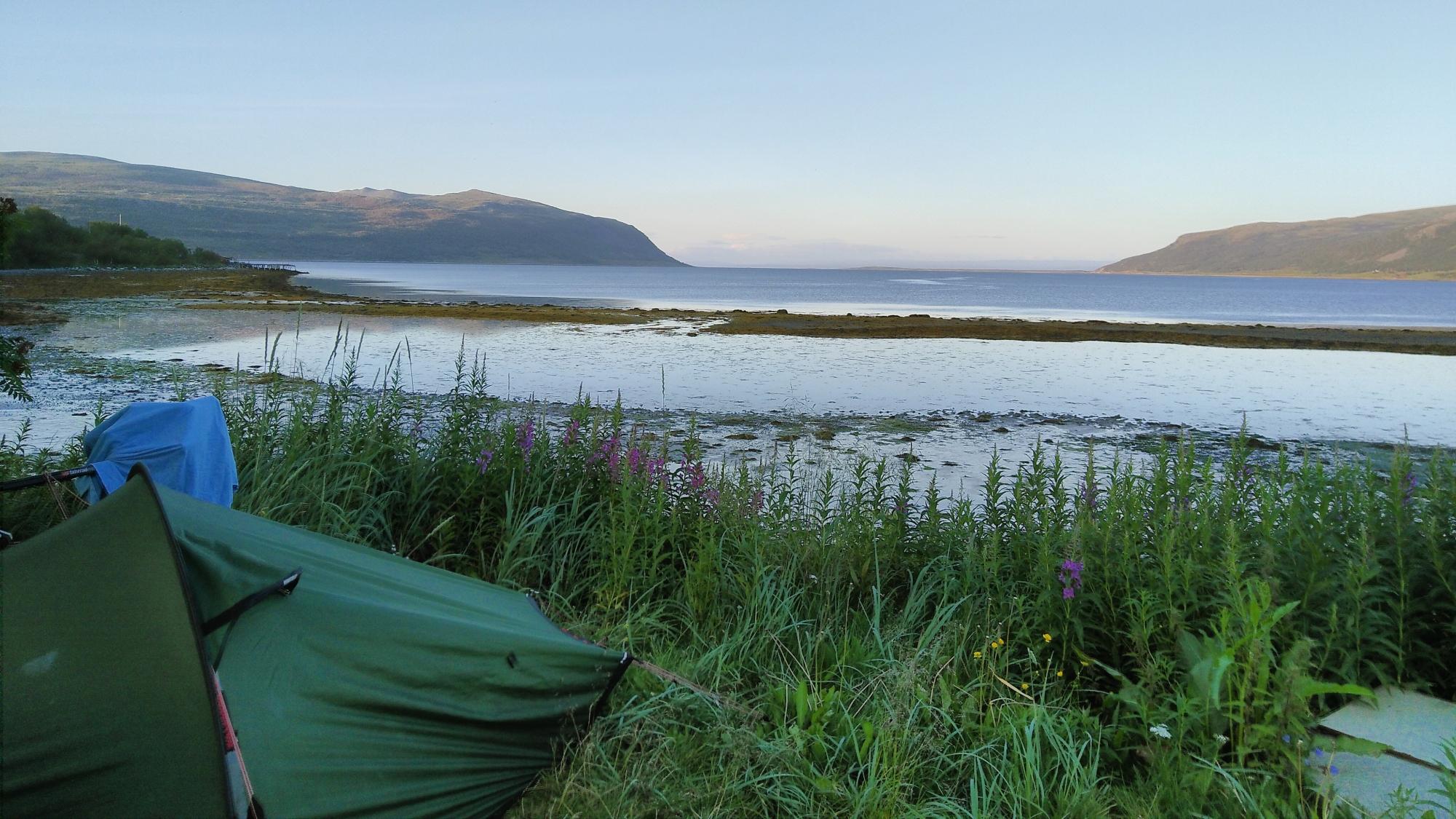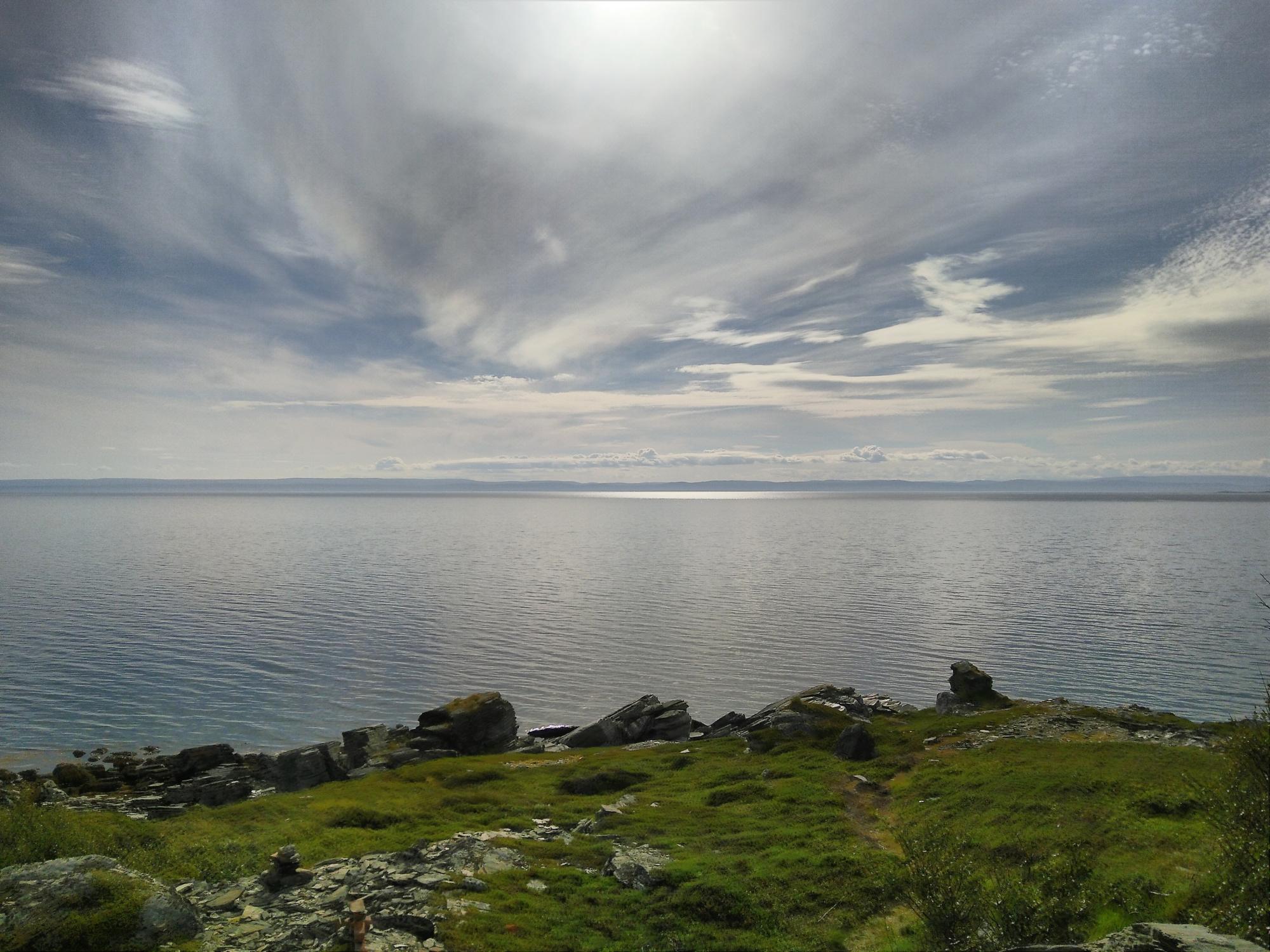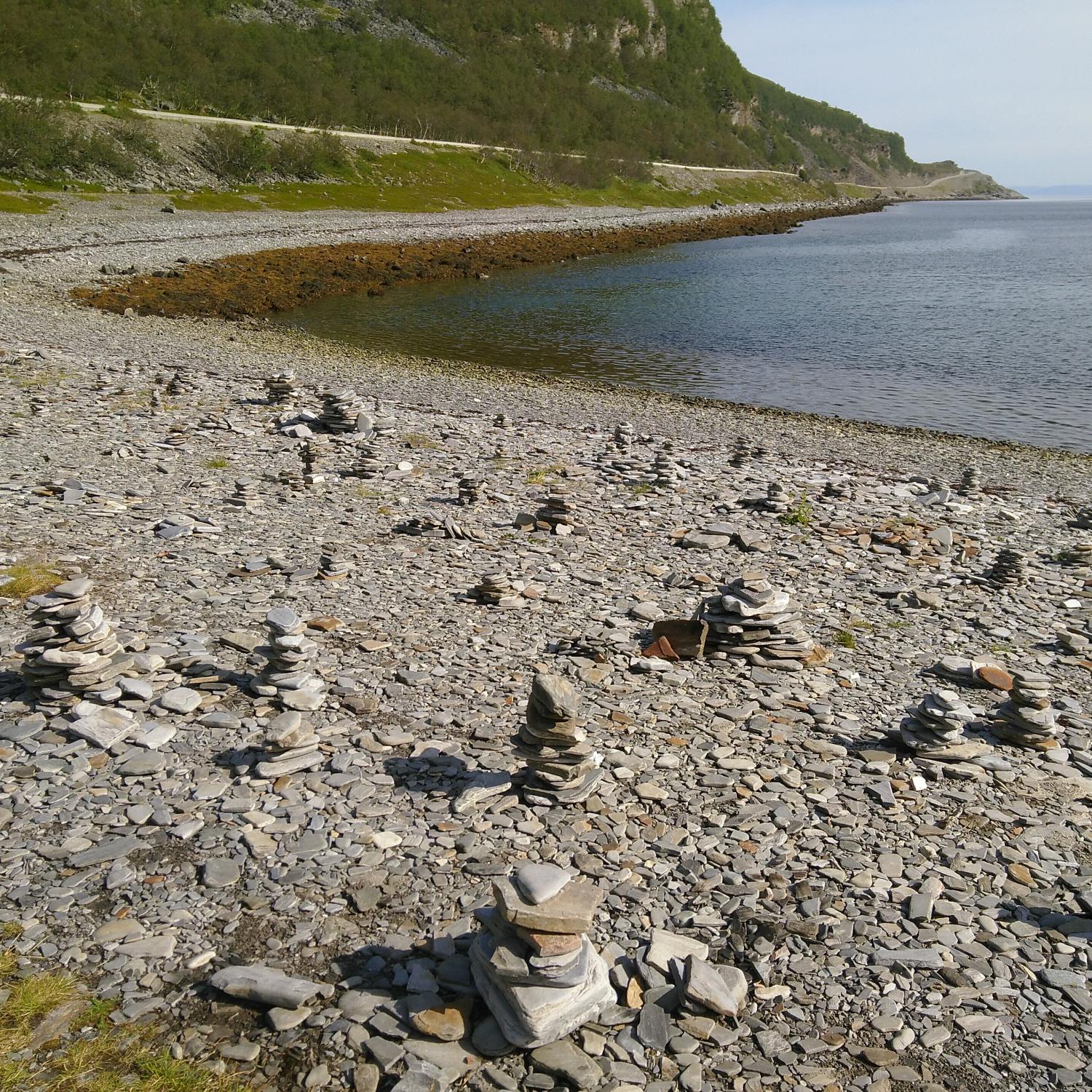 During the next day I met H again, and we were joined by L from Frankfurt, whom I had already met shortly in Skaidi. Especially in the scary Nordkapptunnelen it was nice not to be alone. Note the "m.u.h." on the sign, standing for meters under sea level.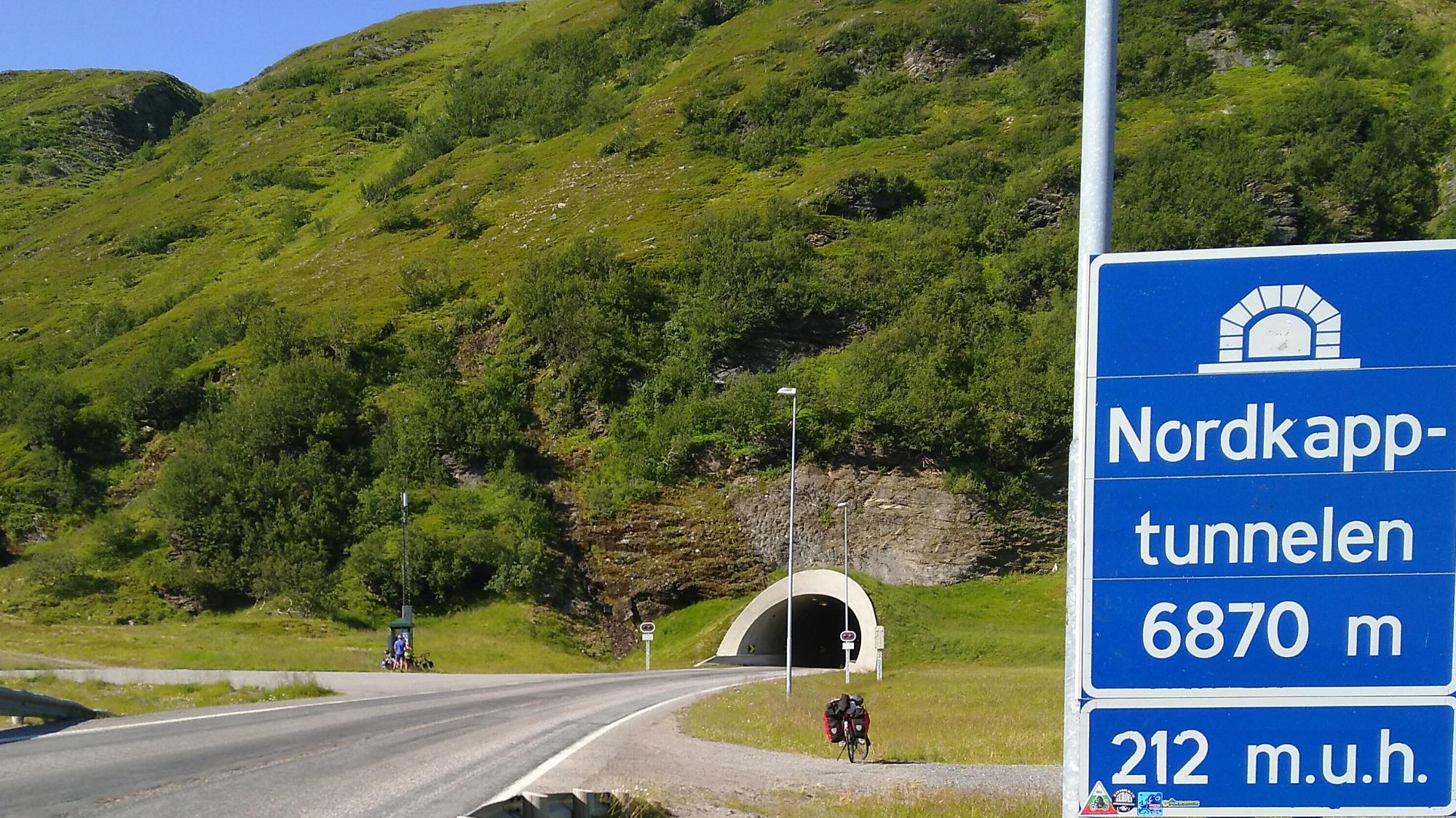 Leaving the last 30 km for the next day, we stayed on a camping site next to Honningsvåg. This was a good choice. I would still have been able to do 30 km, but not those. The last stretch leading from Honningsvåg to Nordkapp is full of insane climbs and curves.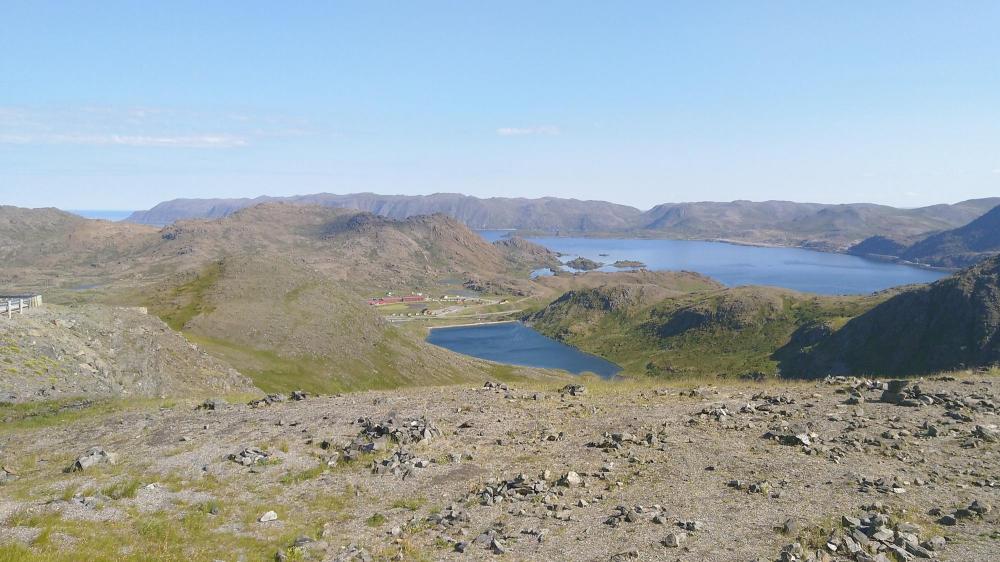 But then, tadaaa! Accompanied by the sun the whole time, I spent two days at Nordkap. Usually you have to pay entrance, but it is free if you cycle or walk there. The modern visitor center is a somewhat insane tourist destination, sometimes with lots of people coming in a very specific times. A barkeeper explained to us that those are the bus loads of Hurtigruten.
So what do you do at Nordkap? Take pictures!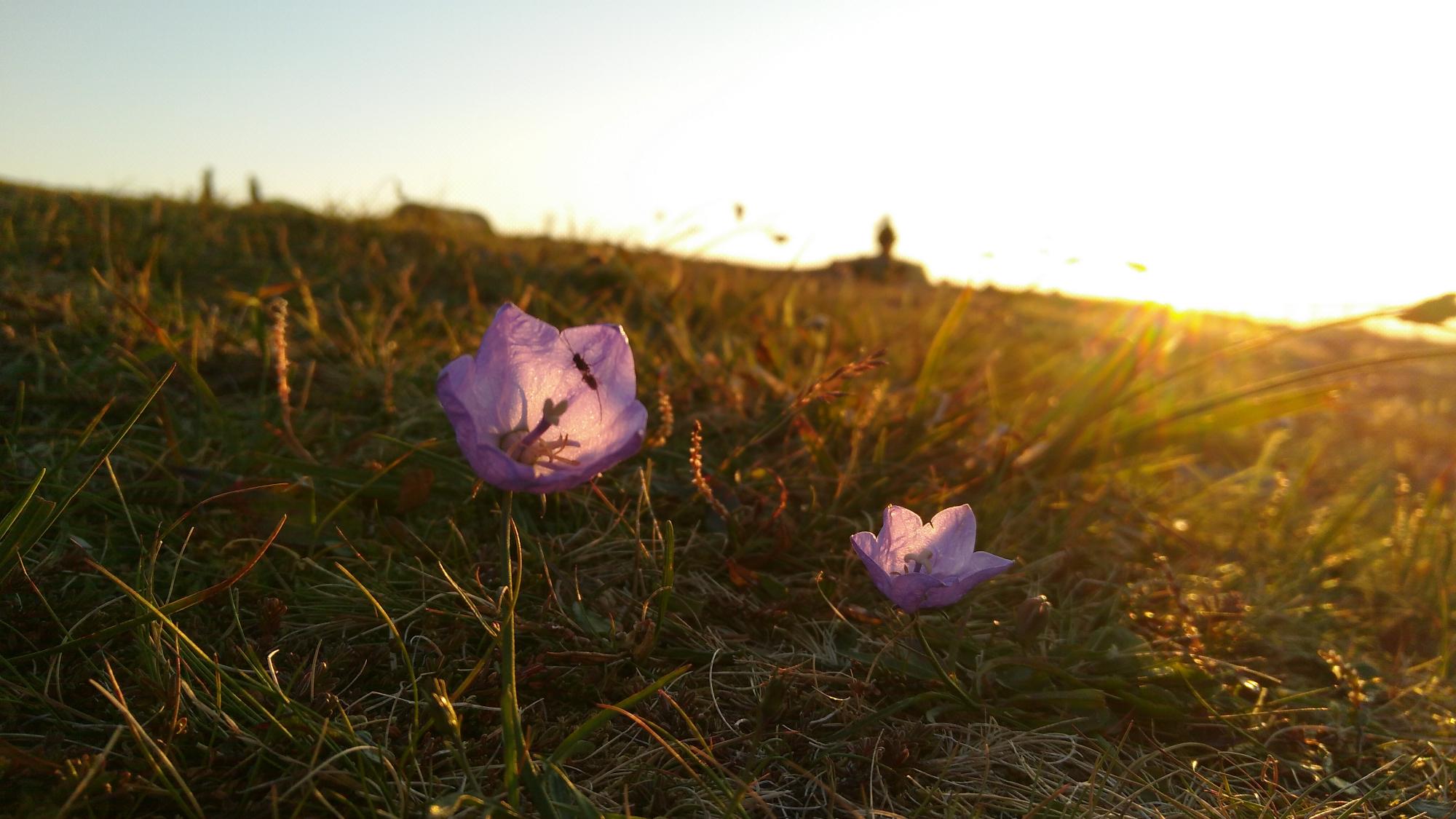 Drink anicexpensive beer at midnight while watching the sunsetrise.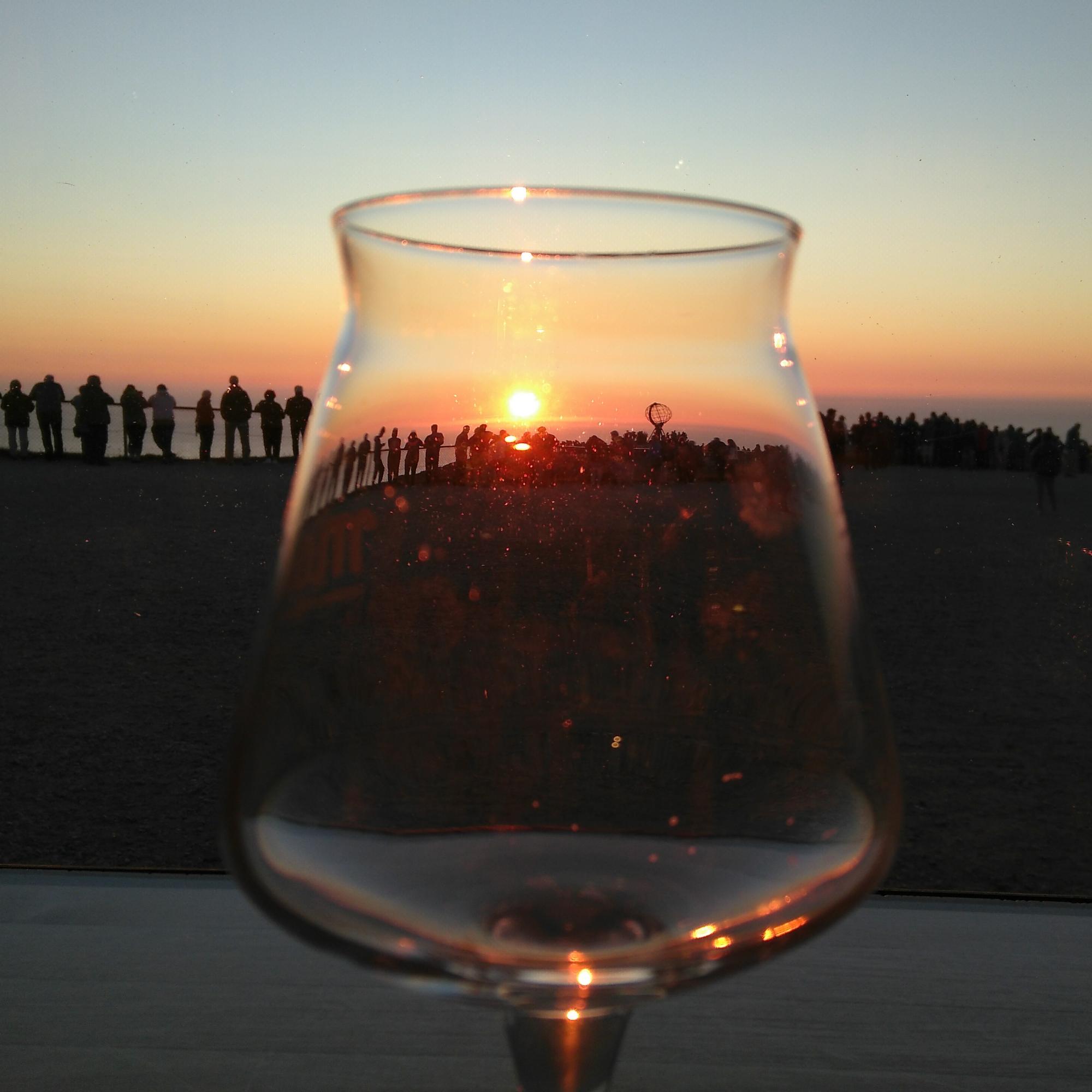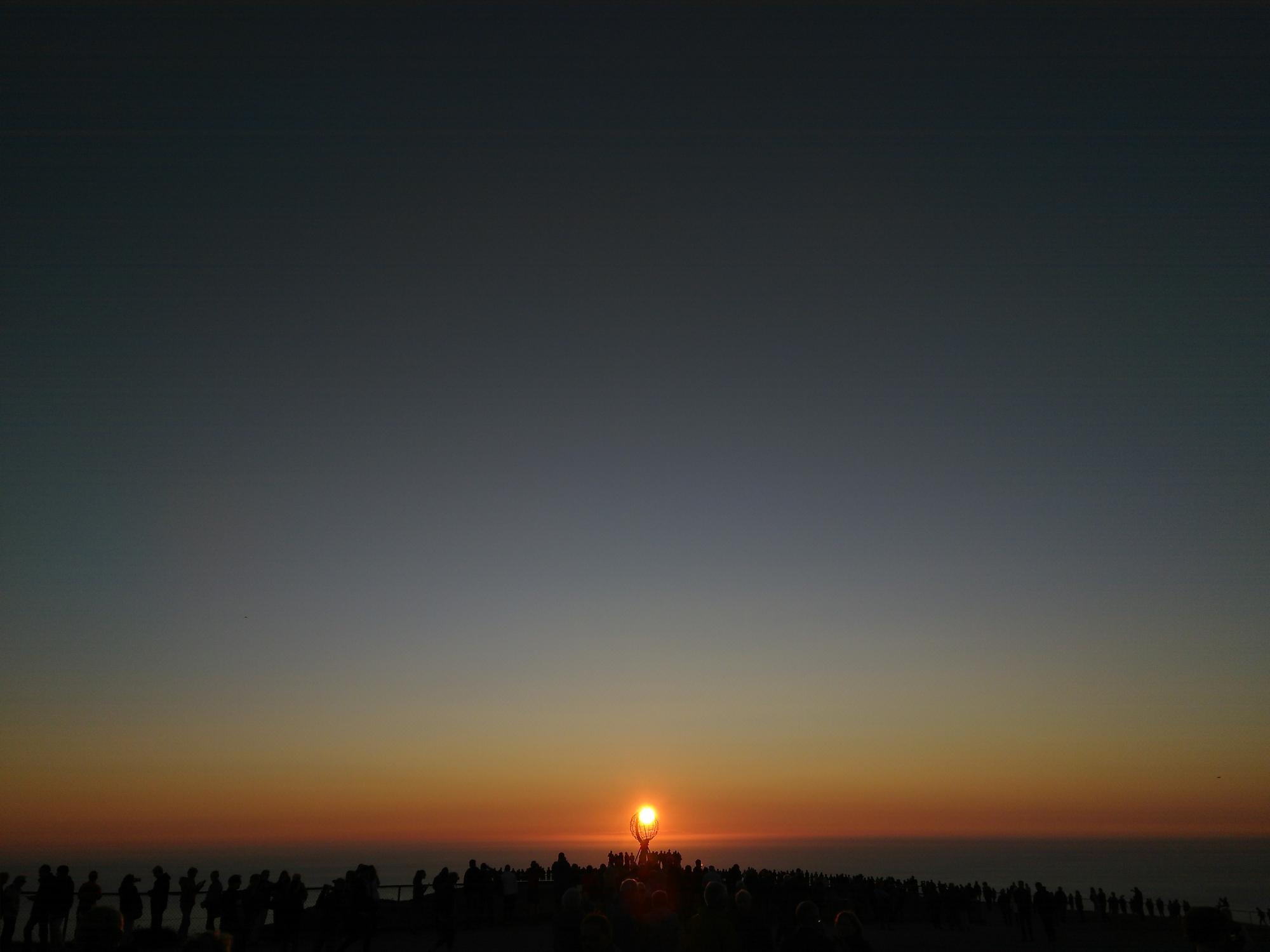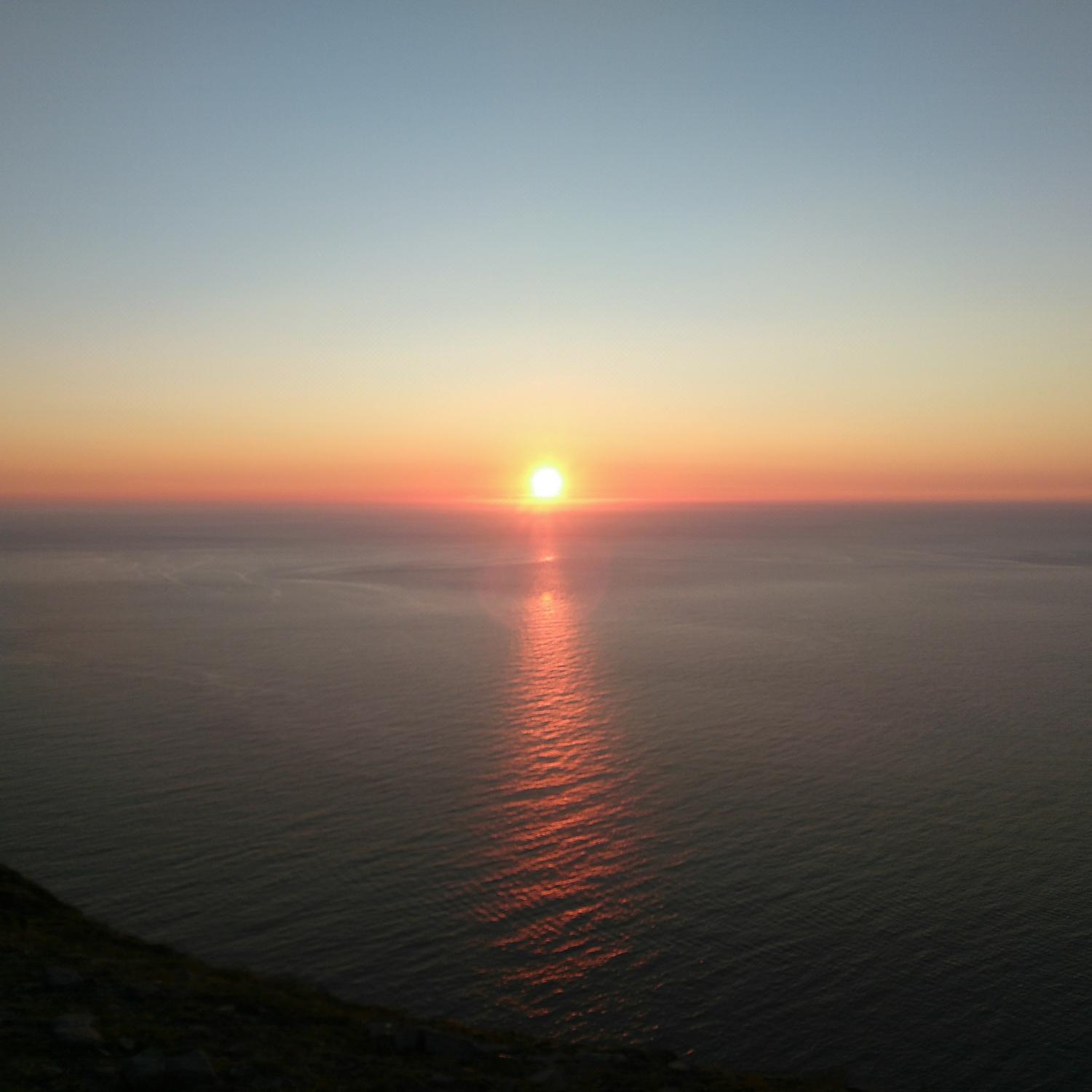 Cycling to Nordkapp feels a lot less crazy once you are there, because you keep meeting people that also just did it. By the next morning I counted five tents with bicycles lying around them, for example this large tent from a Dutch couple.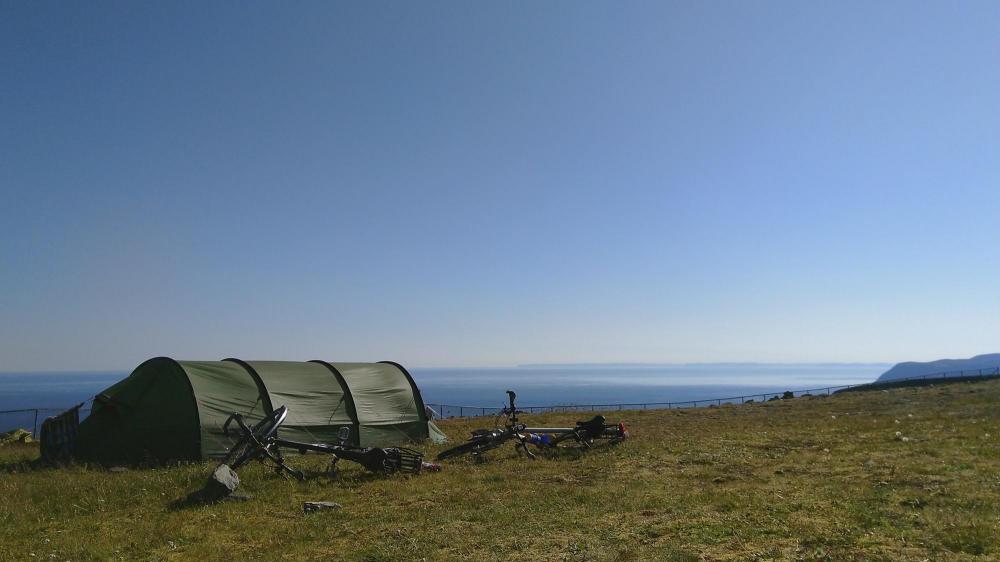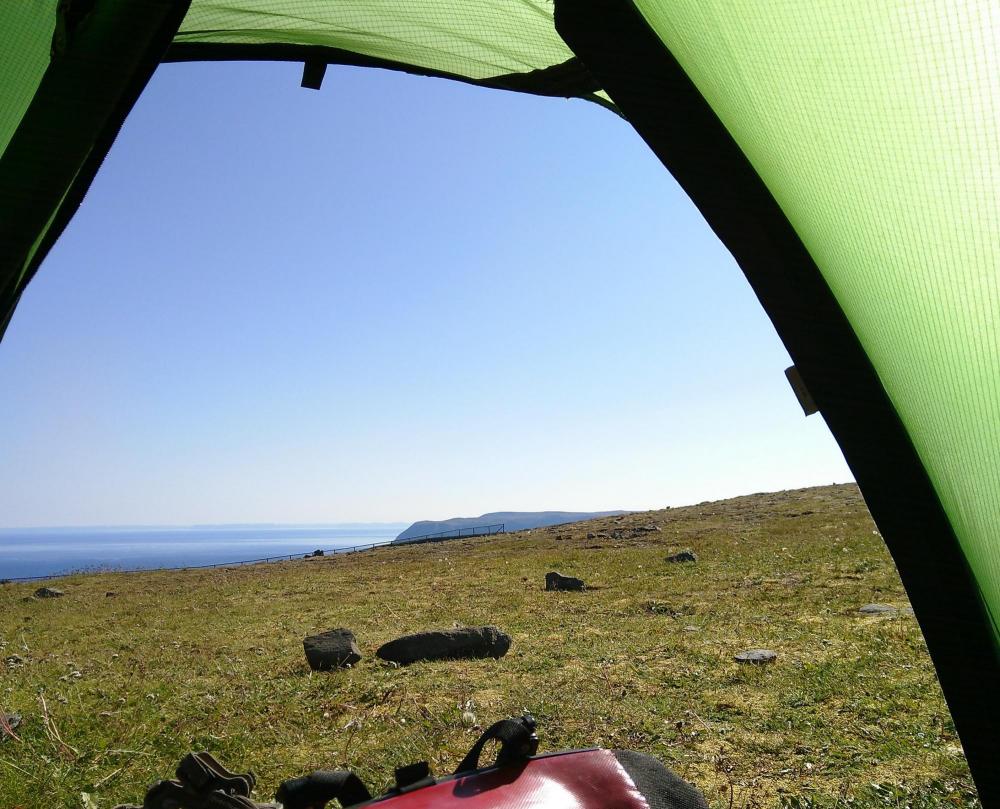 This column dedicated to the "Midnight Sun Path" gave me a preview of the way south.