Flat tire #1, just outside Ljubljana. It did not stop me from reaching Croatia the same day.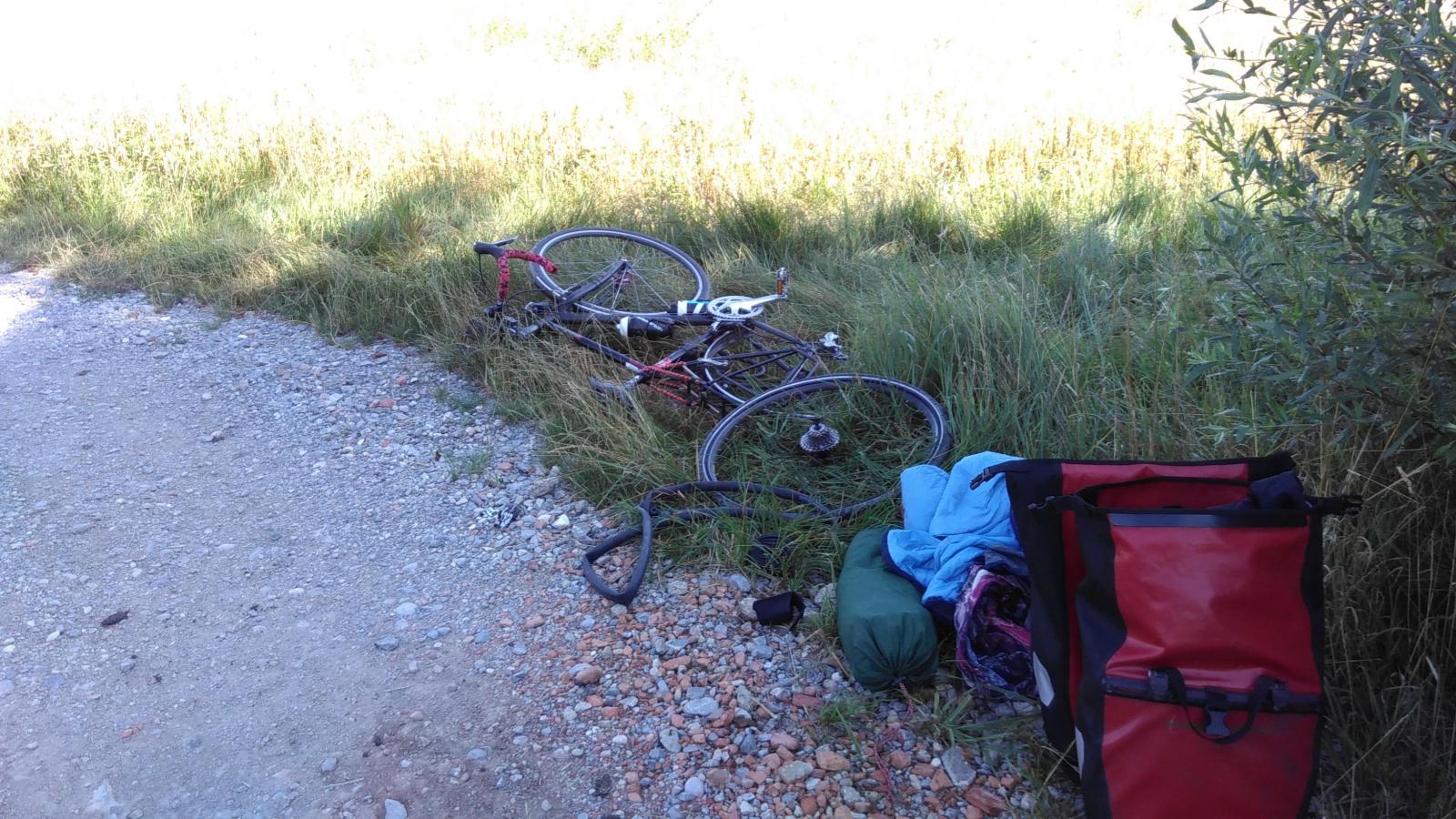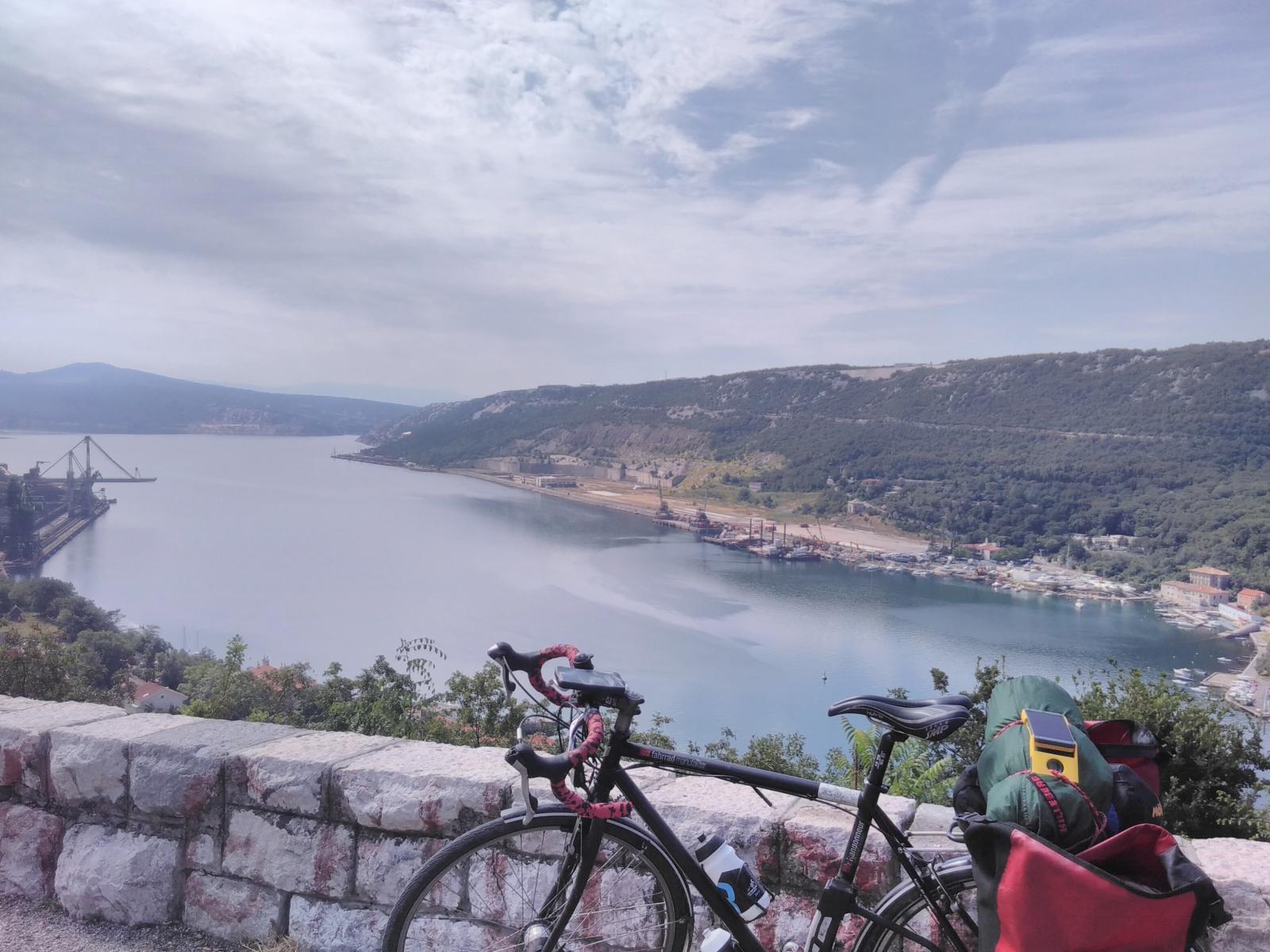 The coast of Croatia features green-gray mountains and can be surprisingly hilly. Also, two times I stopped to let a turtle cross the street.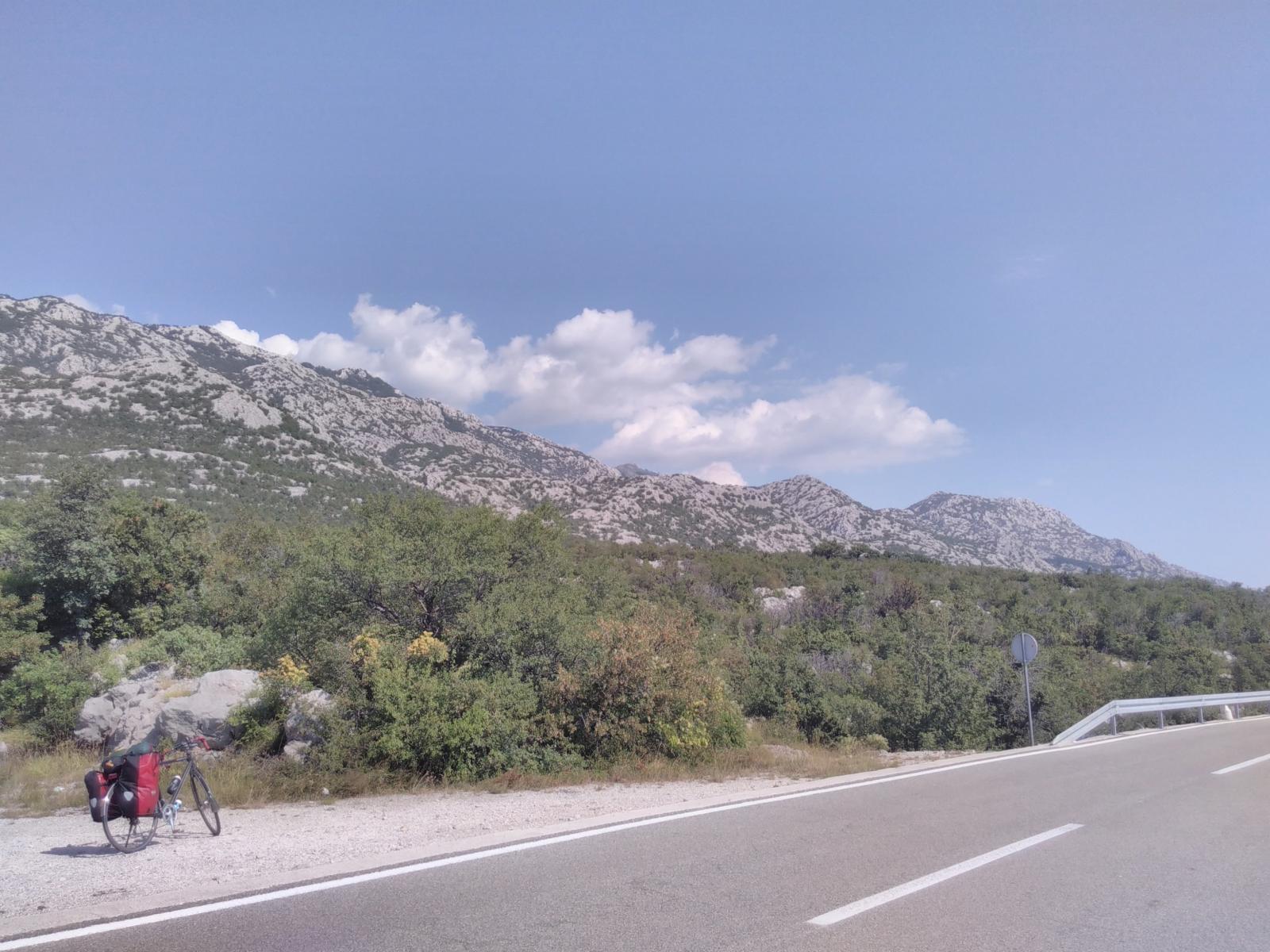 Novigrad near Zadar is literally a dead-end town. Featuring a fancy camping site full of Dutch people, a pizzeria and great sunsets.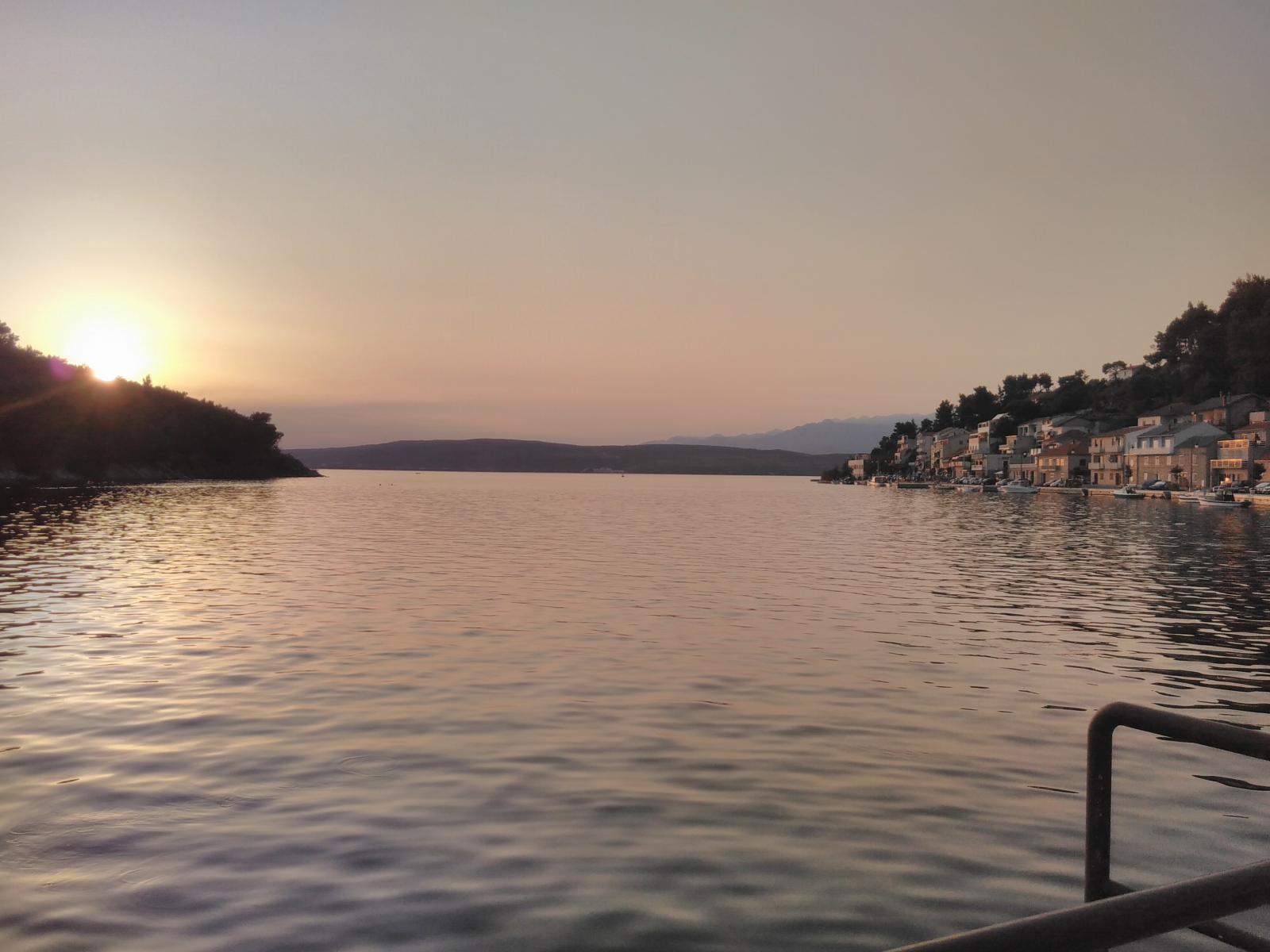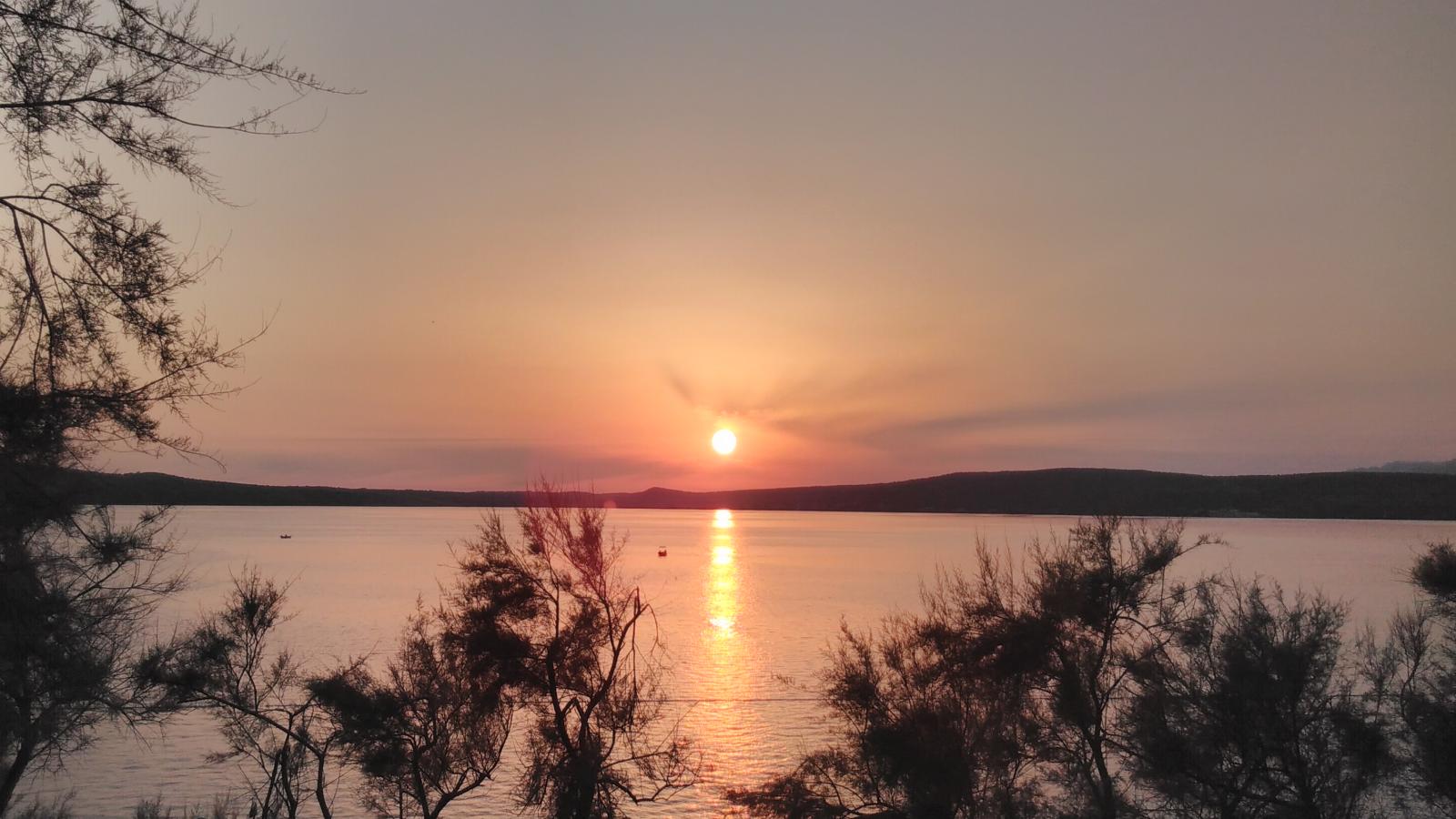 In Kastela, just before the much bigger and more known city of Split, I found accommodation of a special kind: A fellow cyclist had gone on a big tour more than a year ago, left the door open and posted the address with some instructions on warmshowers.org. By now his (not) empty flat has probably hosted more than a hundred people. There still was a stove and electricity, and while the tap water had been turned off, the beach with public taps and showers is just a two minute walk away.
When I finally found the right door in the narrow backstreet I was greeted by many bicycles and their owners. Two of them were from South-Korea, had taken a plane to Paris and were now cycling home. There also was an intruder who was traveling with his VW bus - of course he was ridiculed and made jealous the whole evening.
Here is the meeting in the living room. Note the guitar! Actually two of the other cyclists were carrying one - pure craziness for a minimalist packer like me.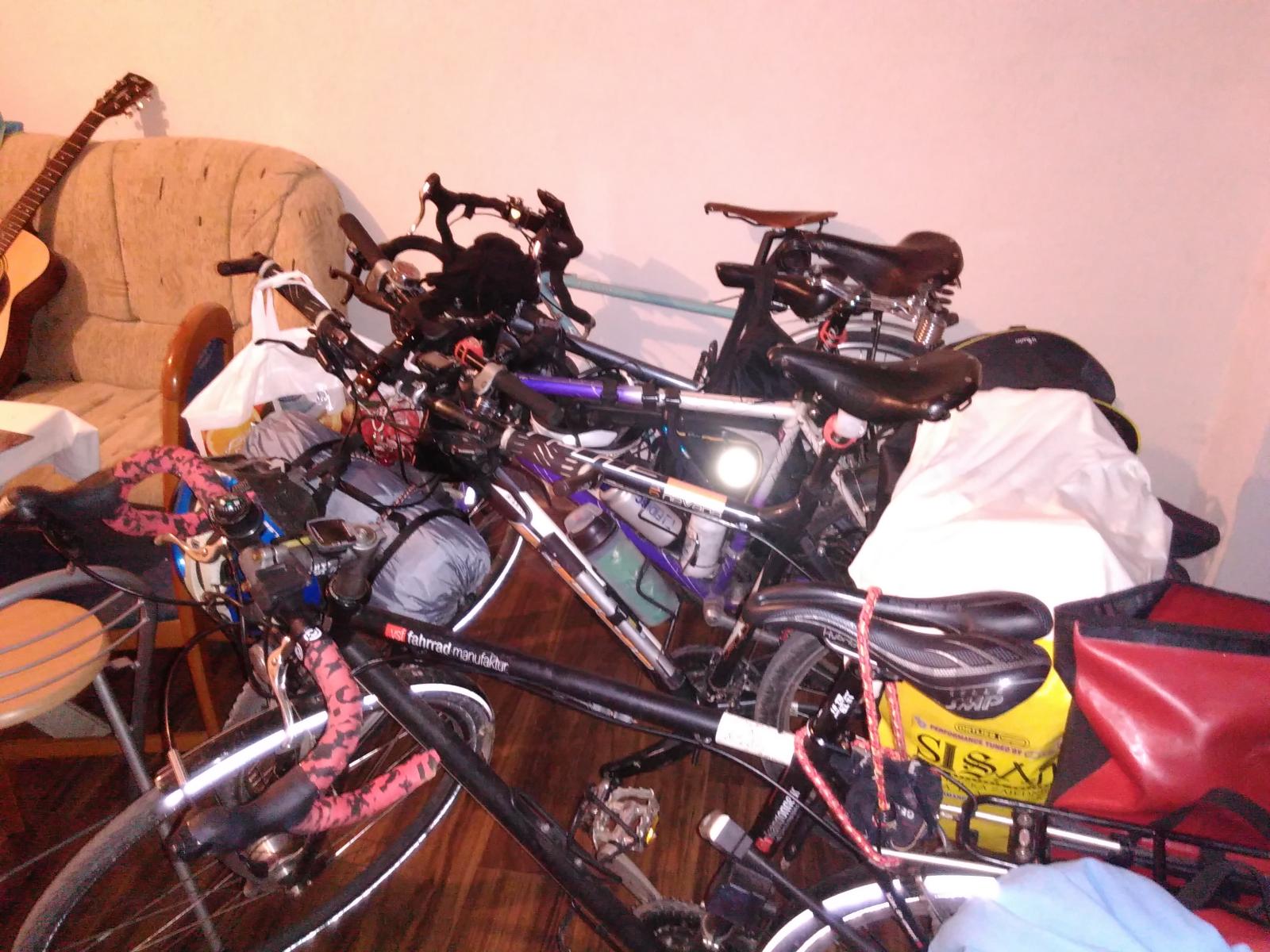 Appropriately, it was this perfect cyclists home where I finished and left behind the only dead tree book I was carrying with me: Silverland by Dervla Murphy, recommended and given to me by Hans in Nancy. Picking a quote from this treasure is hard, so here is a quote of a quote, originally from Interesting Time by Eric Hobsbawm:
"If physical mobility is an essential condition of freedom, the bicycle has probably been the greatest single device for achieving what Marx called the full realization of the possibility of being human invented since Gutenberg, and the only one without obvious drawbacks. Since cyclists travel at the speed of human reactions and are not insulated behind plate glass from nature's light, air, sounds and smells there was no better way in the 1930s - before the explosion of motor traffic - to explore a middle-sized country."
It was also time for the second flat tire this day, but who cares about that when you have literature and interesting people around?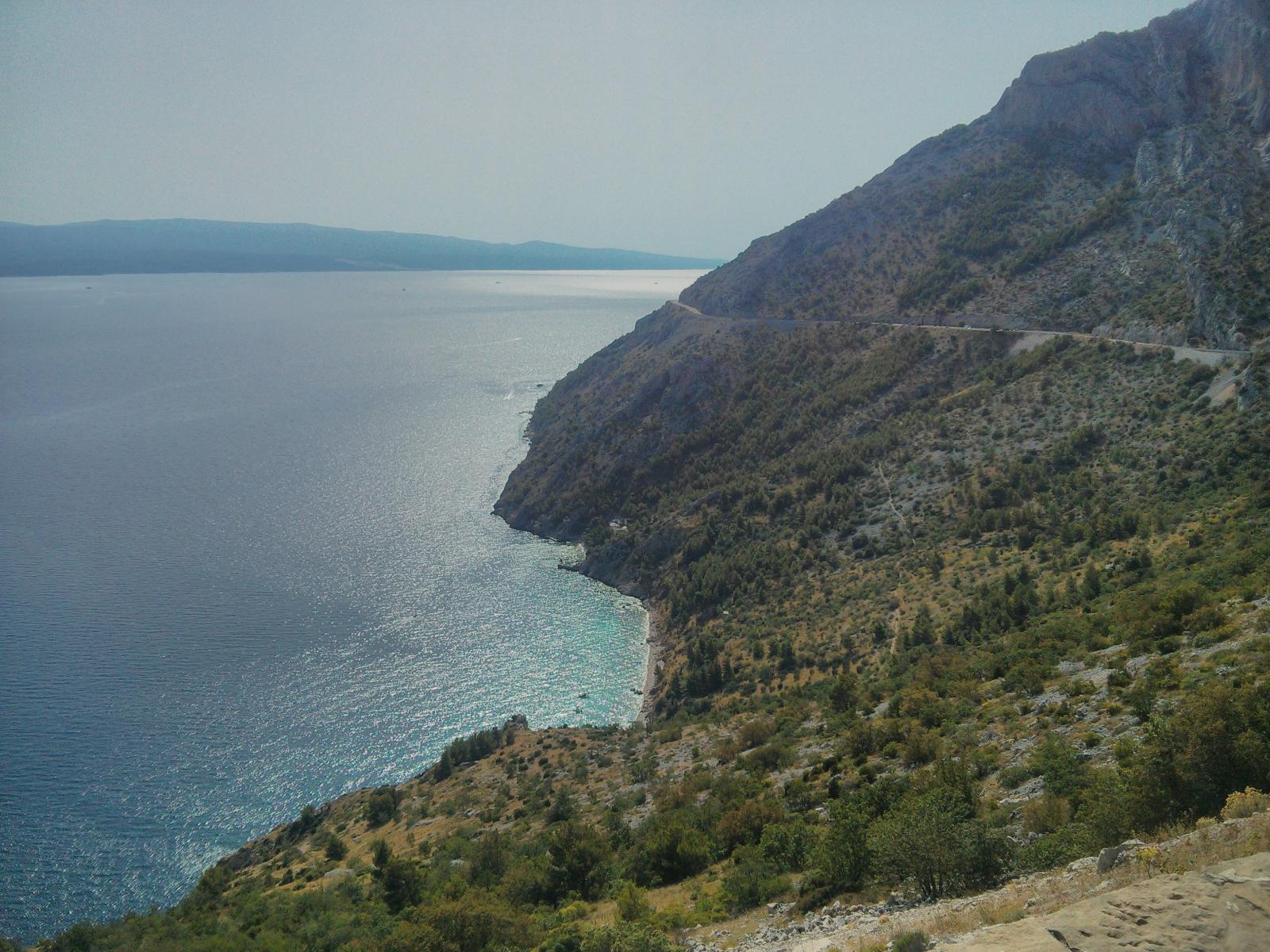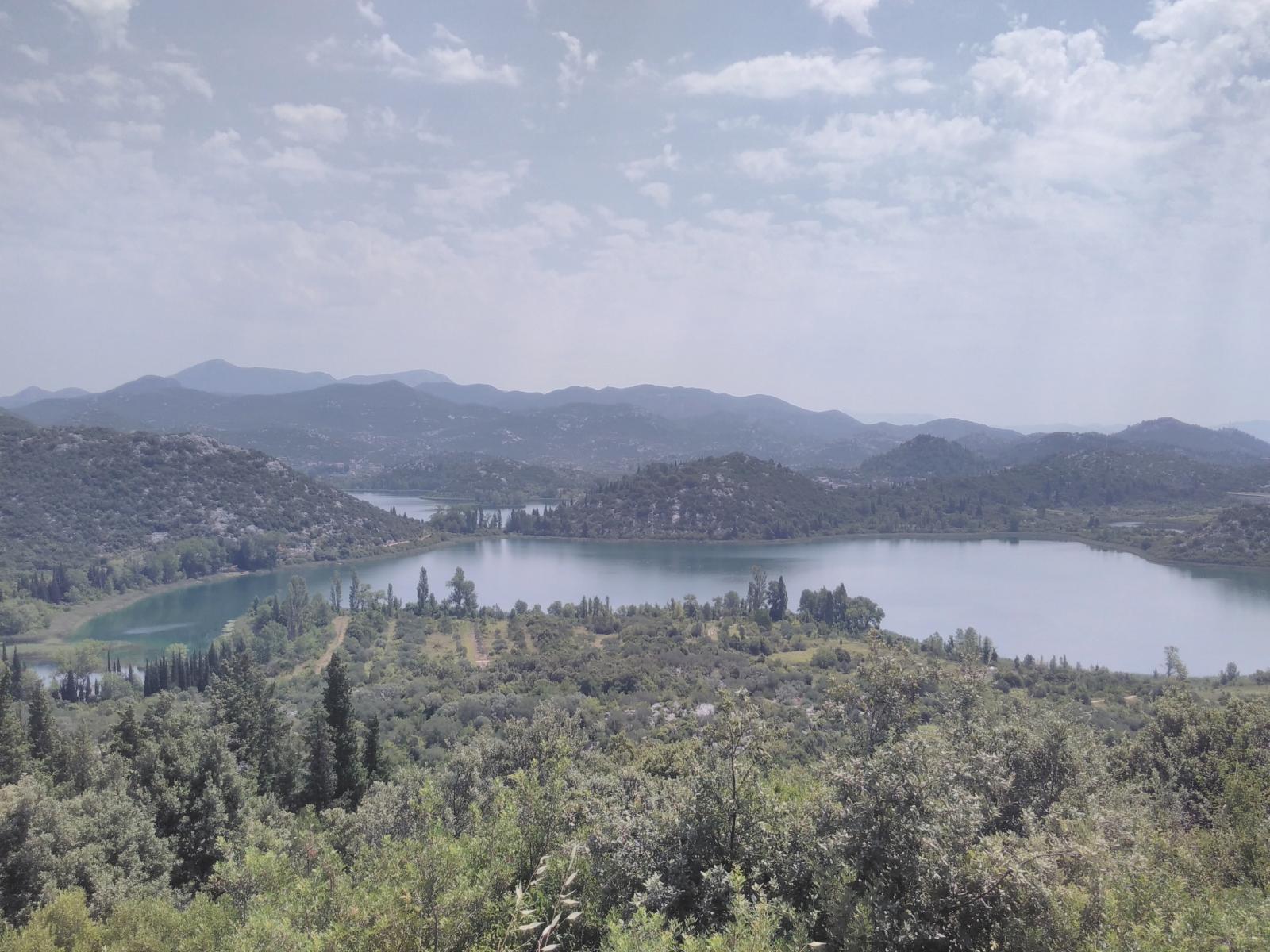 Looking at Dubrovnik from a safe distance, after pushing my bike through masses of tourists: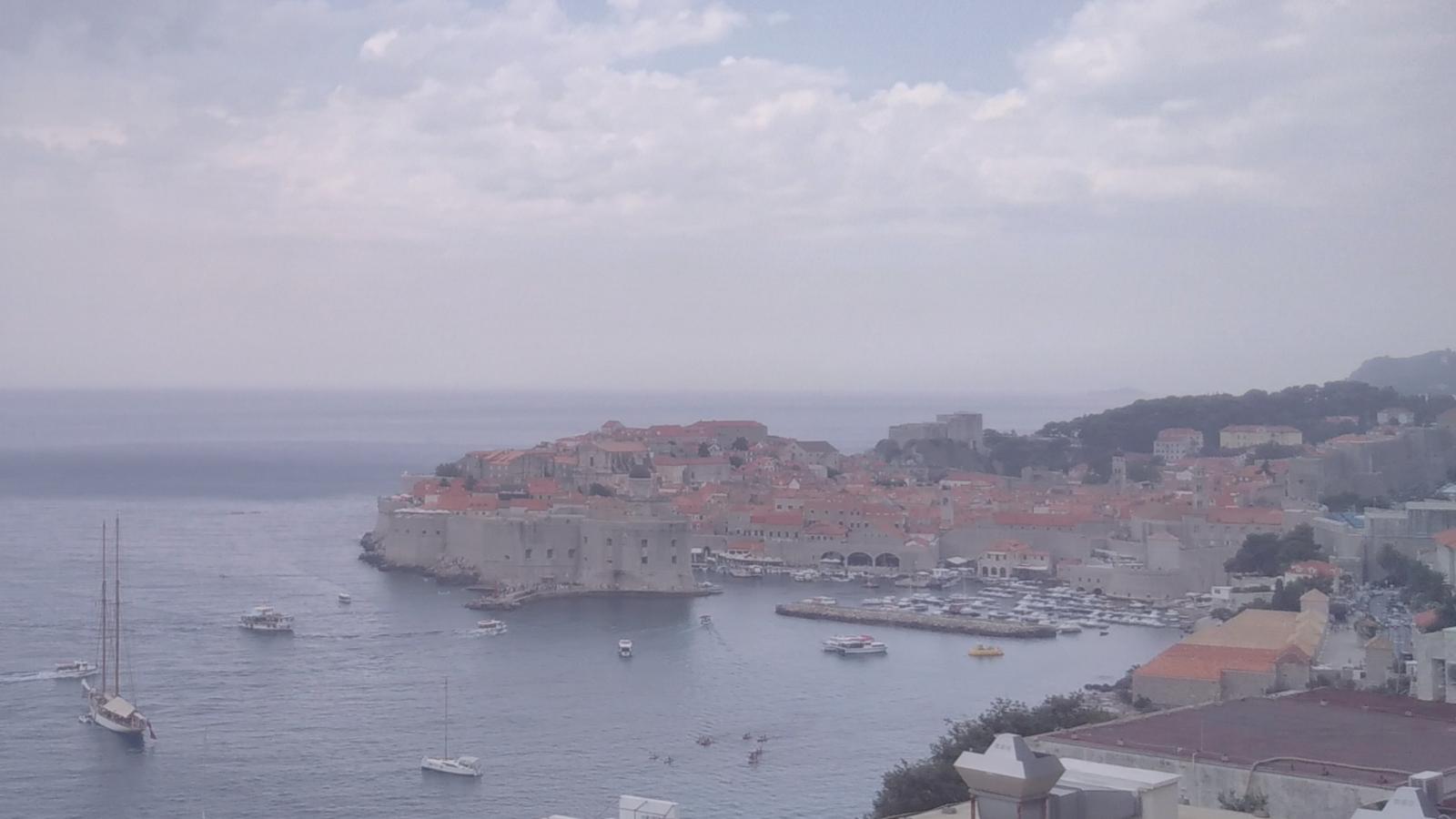 At the Bay of Kotor I took the ferry to shortcut a few kilometers.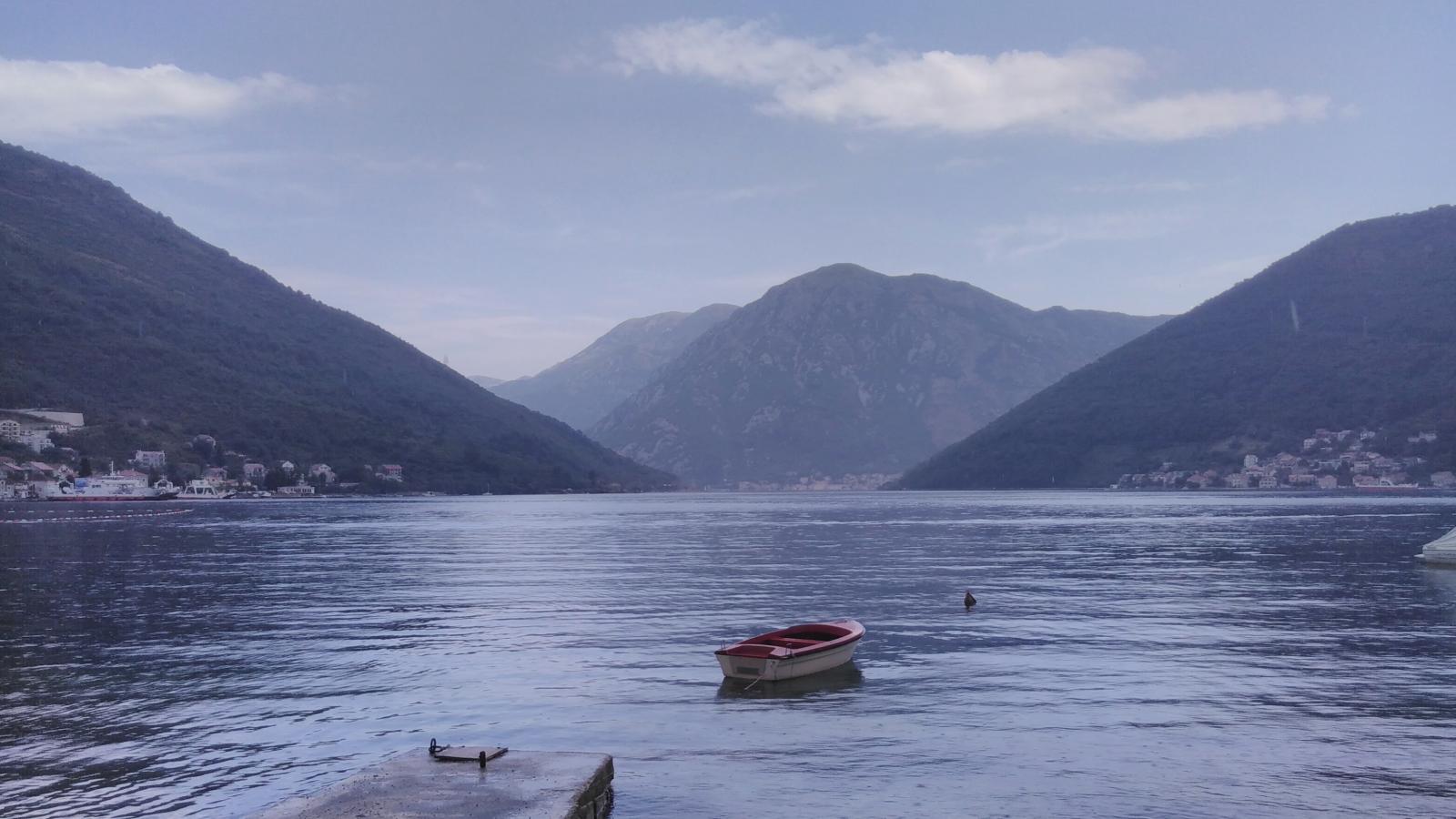 Some contrasts in Montenegro are big: People without legs begging in the city streets and a 5-star hotel occupying a whole island are just a few kilometers away from each other.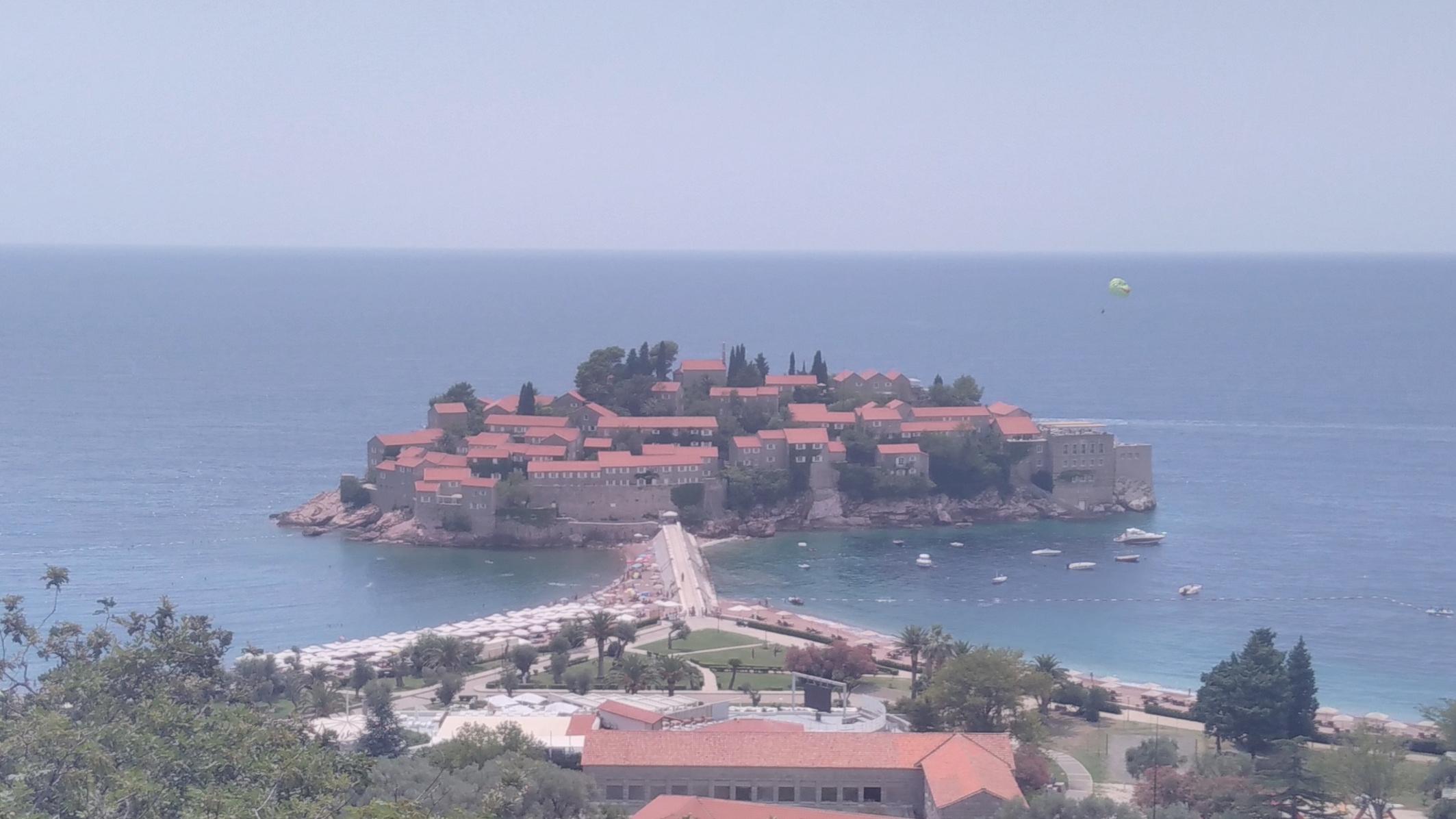 Letting the hotel be what it is, I went on to the mountains near Stari Bar where this perfect camping site is hiding. How could it get any better?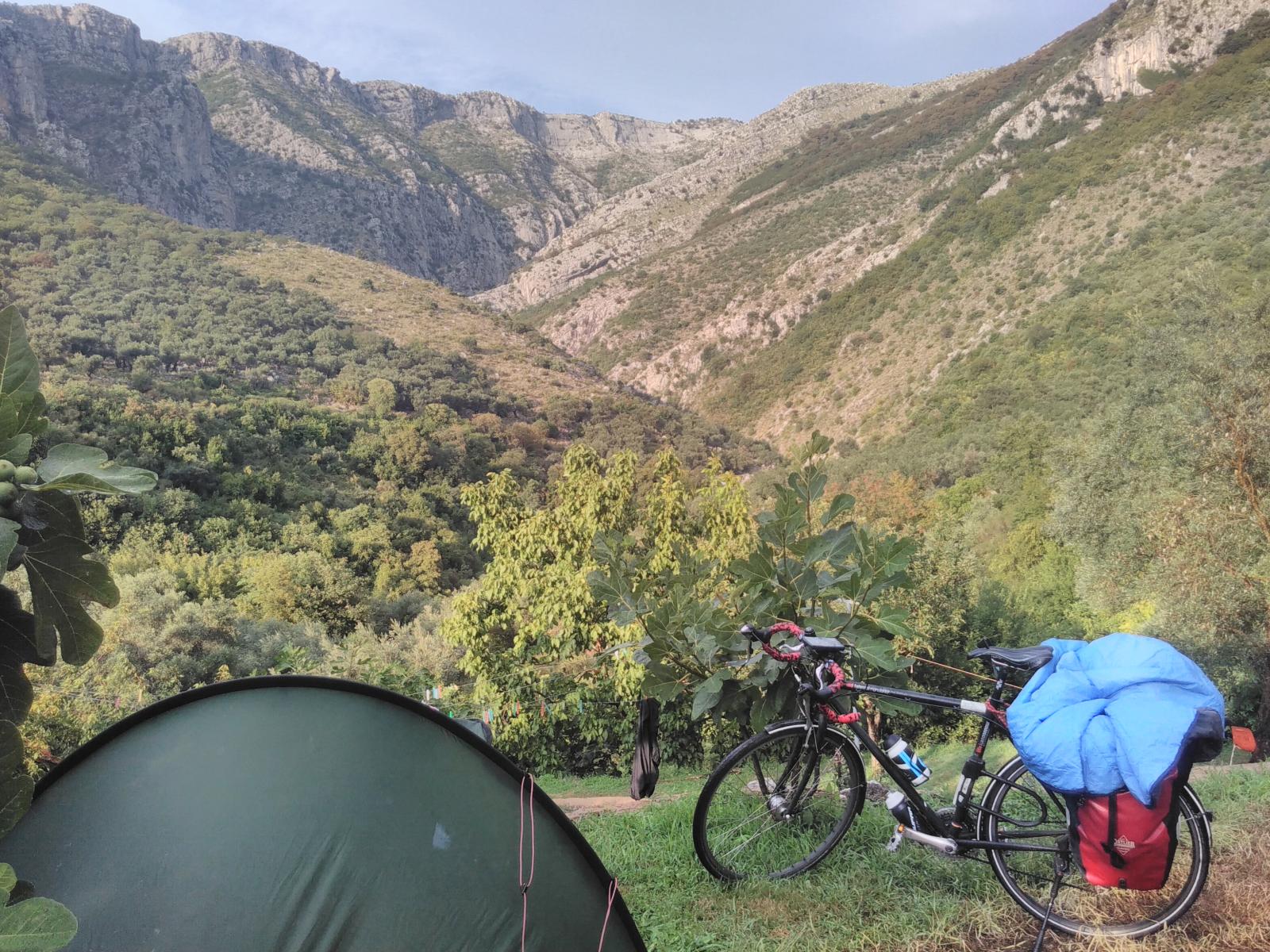 Add some cats and make the breakfast included!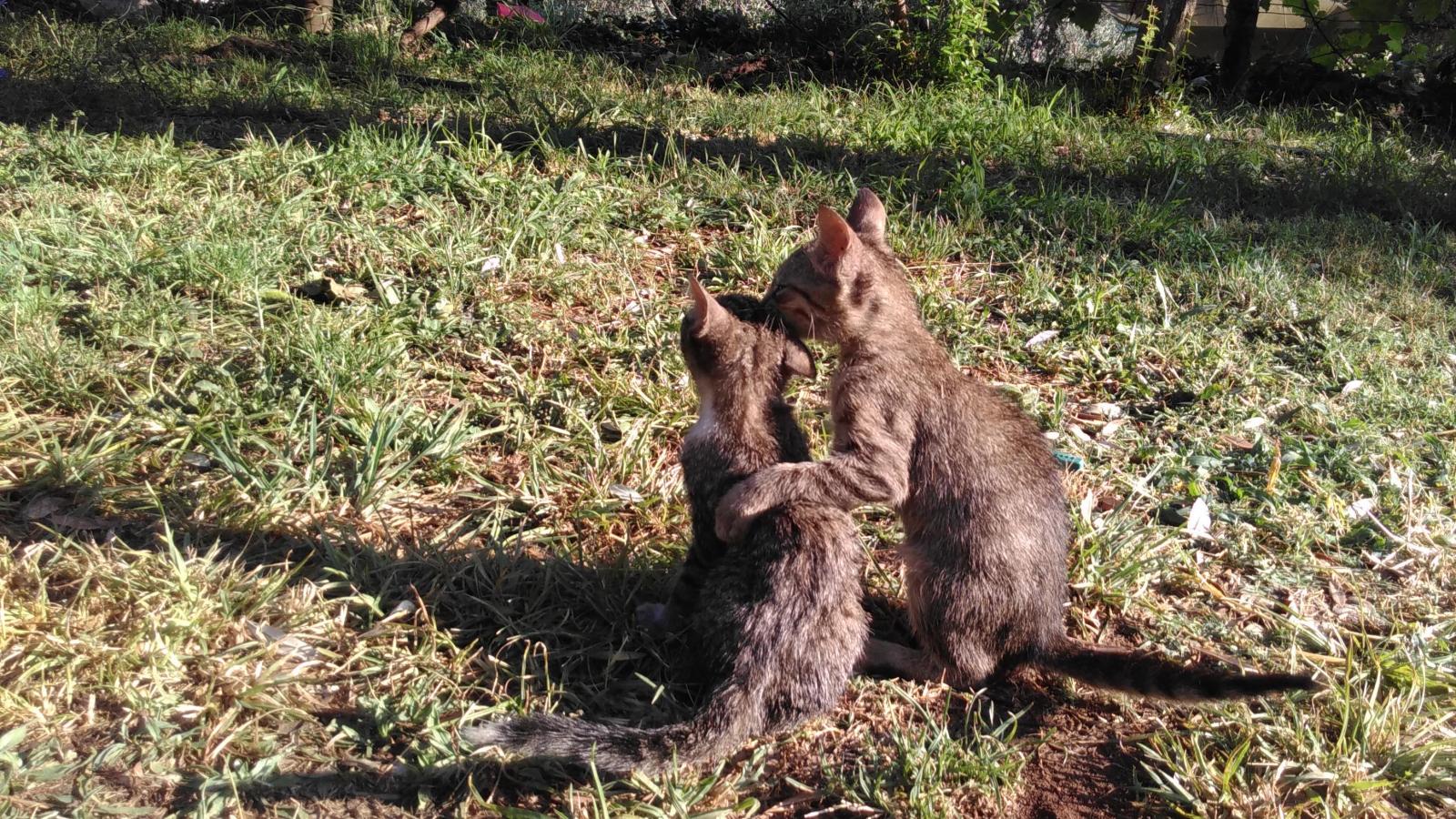 Given the condition of the other streets, the highway was one of the safest places to cycle in Albania. Also, you can buy corn there.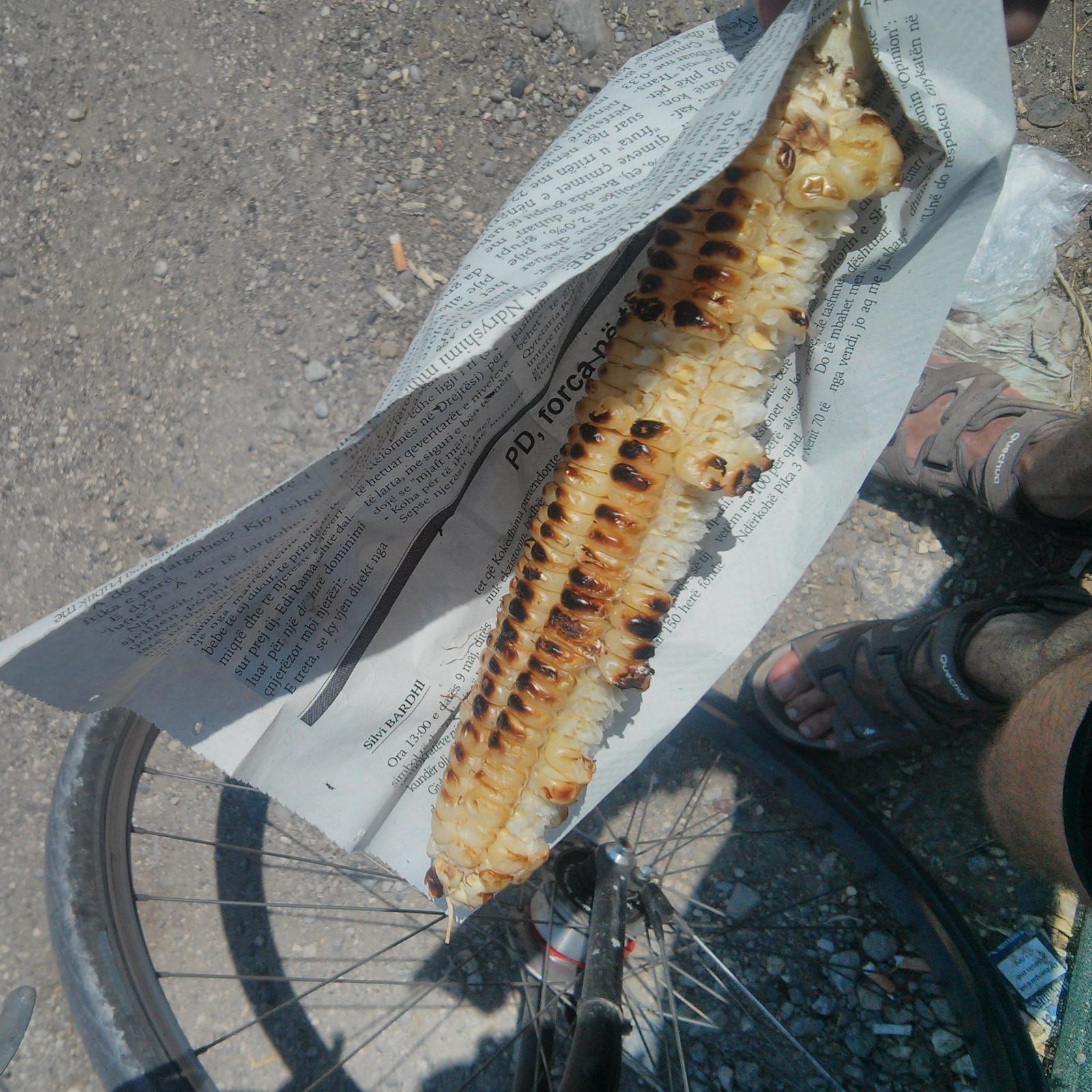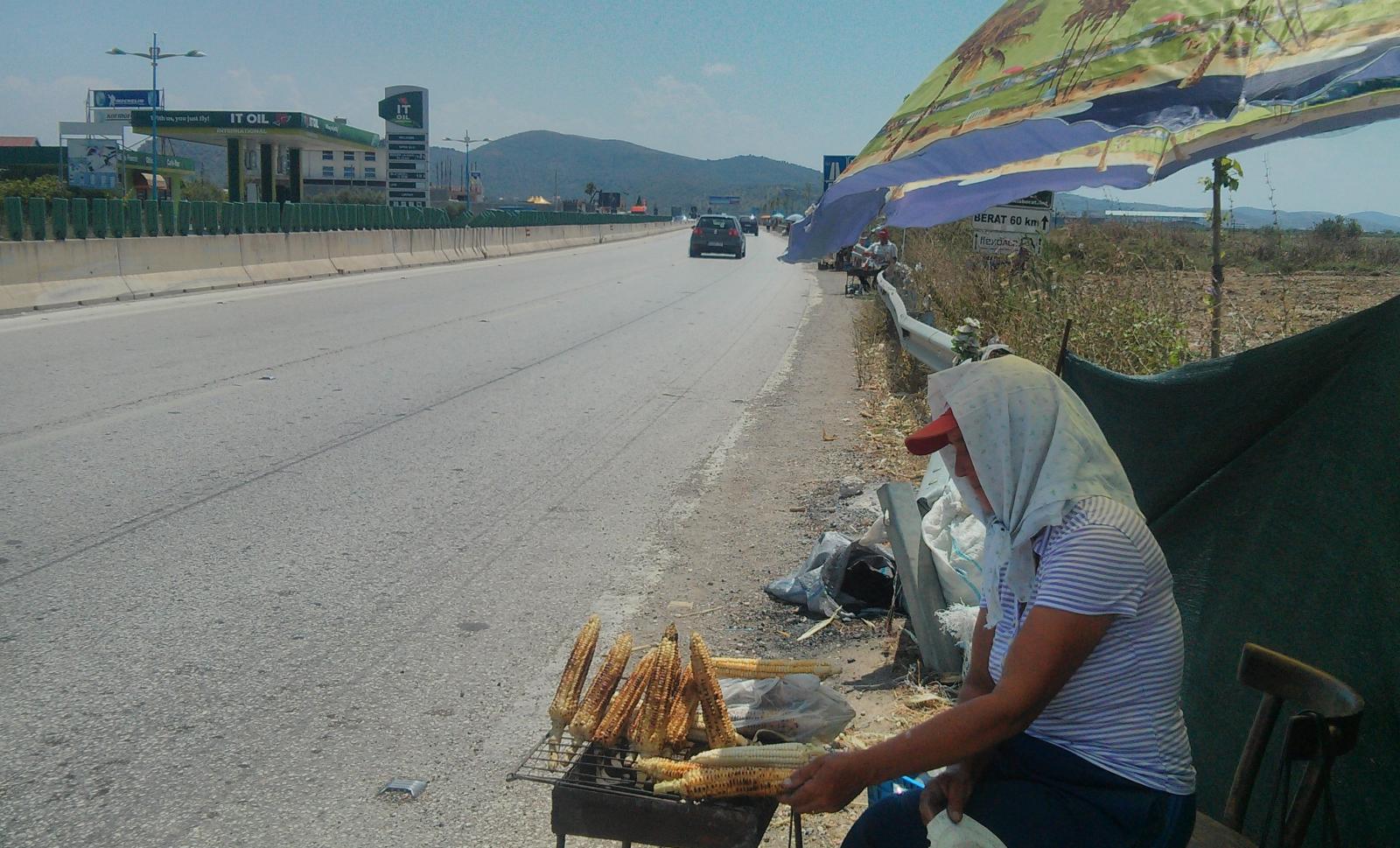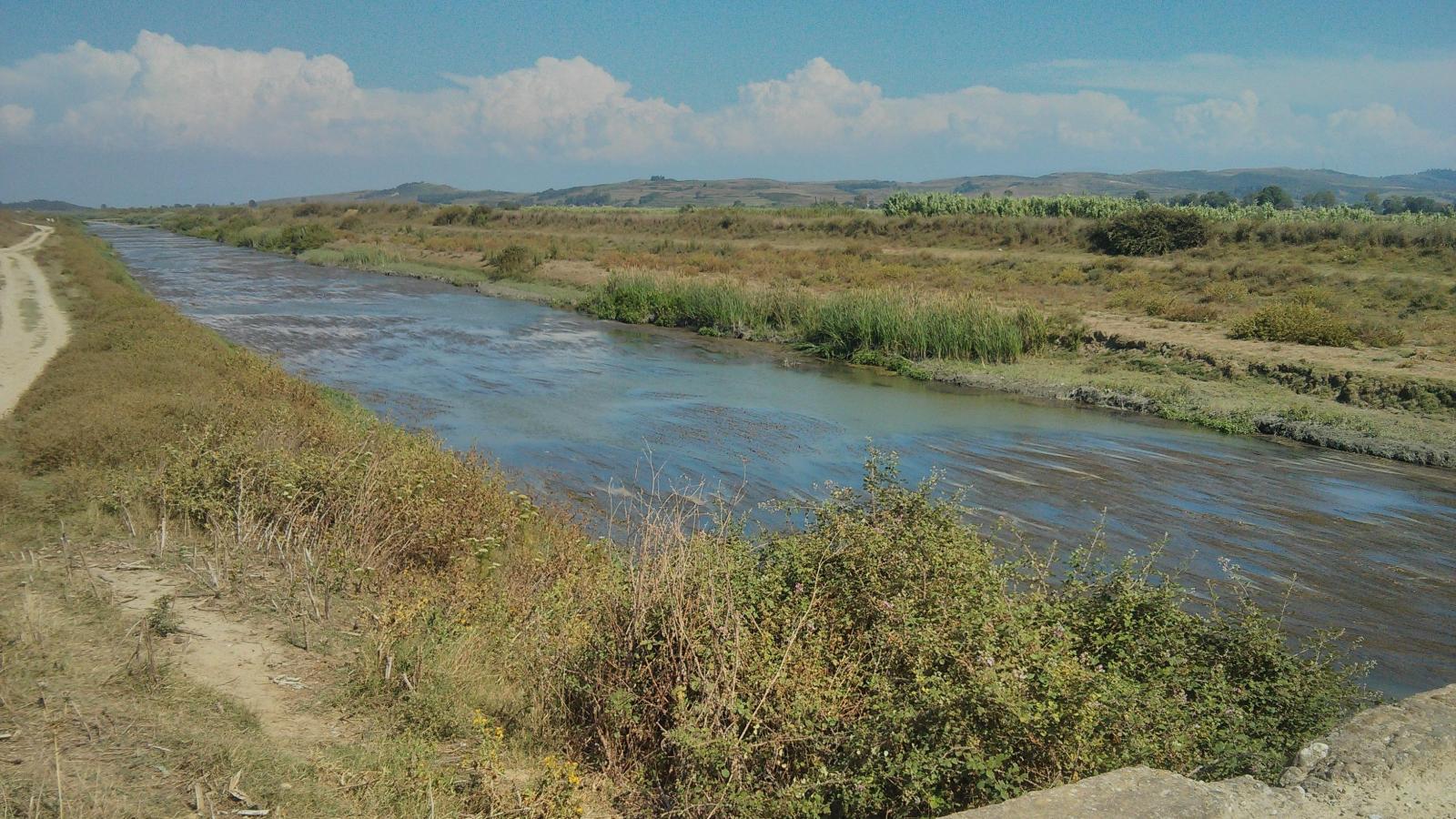 The troll of the day award went to the idiot who marked a camping site on OpenStreetMap in the middle of nowhere which turned out to be a graveyard. It's fixed now. This was the only day I went to a hotel.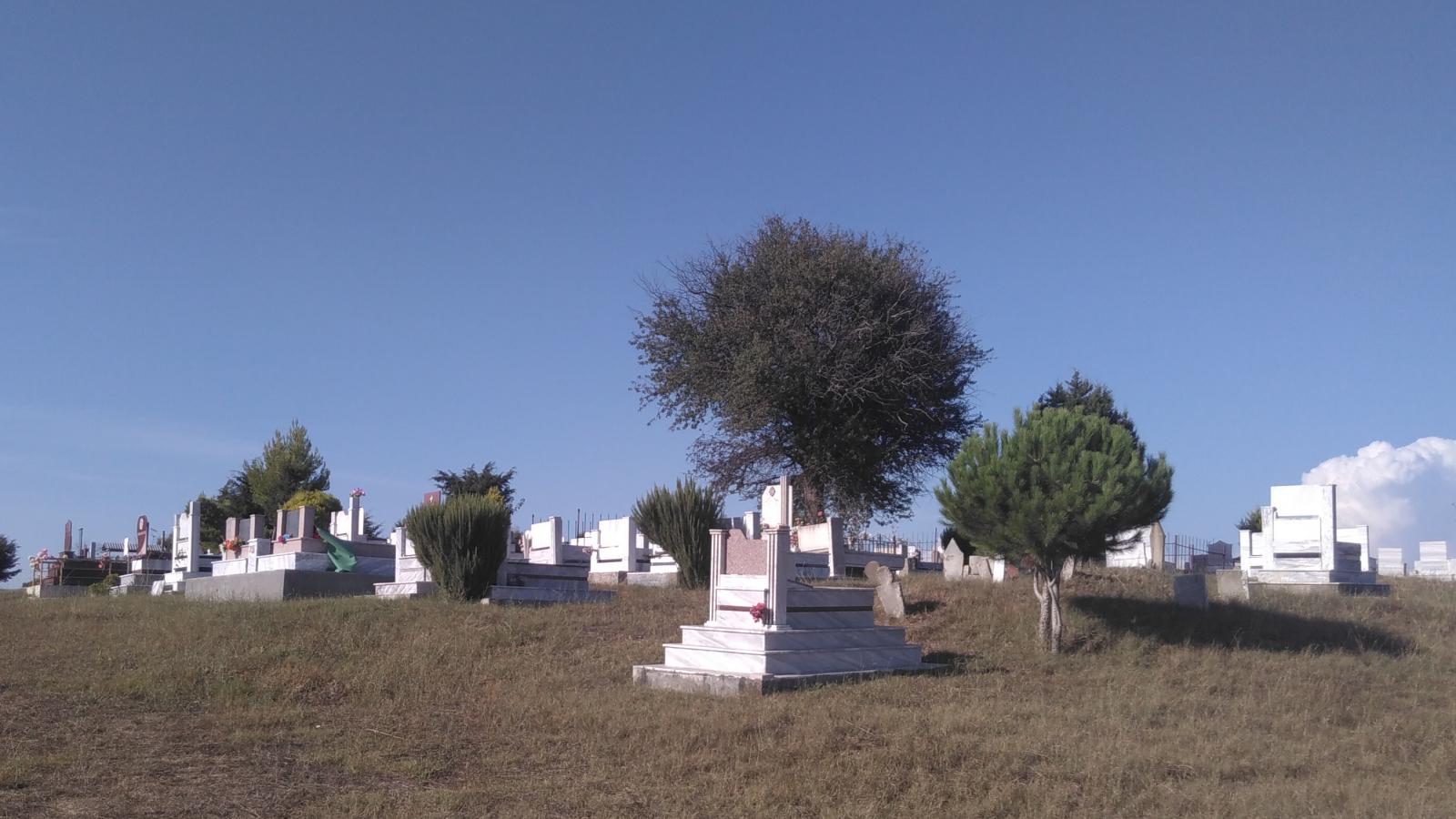 Know your bridges.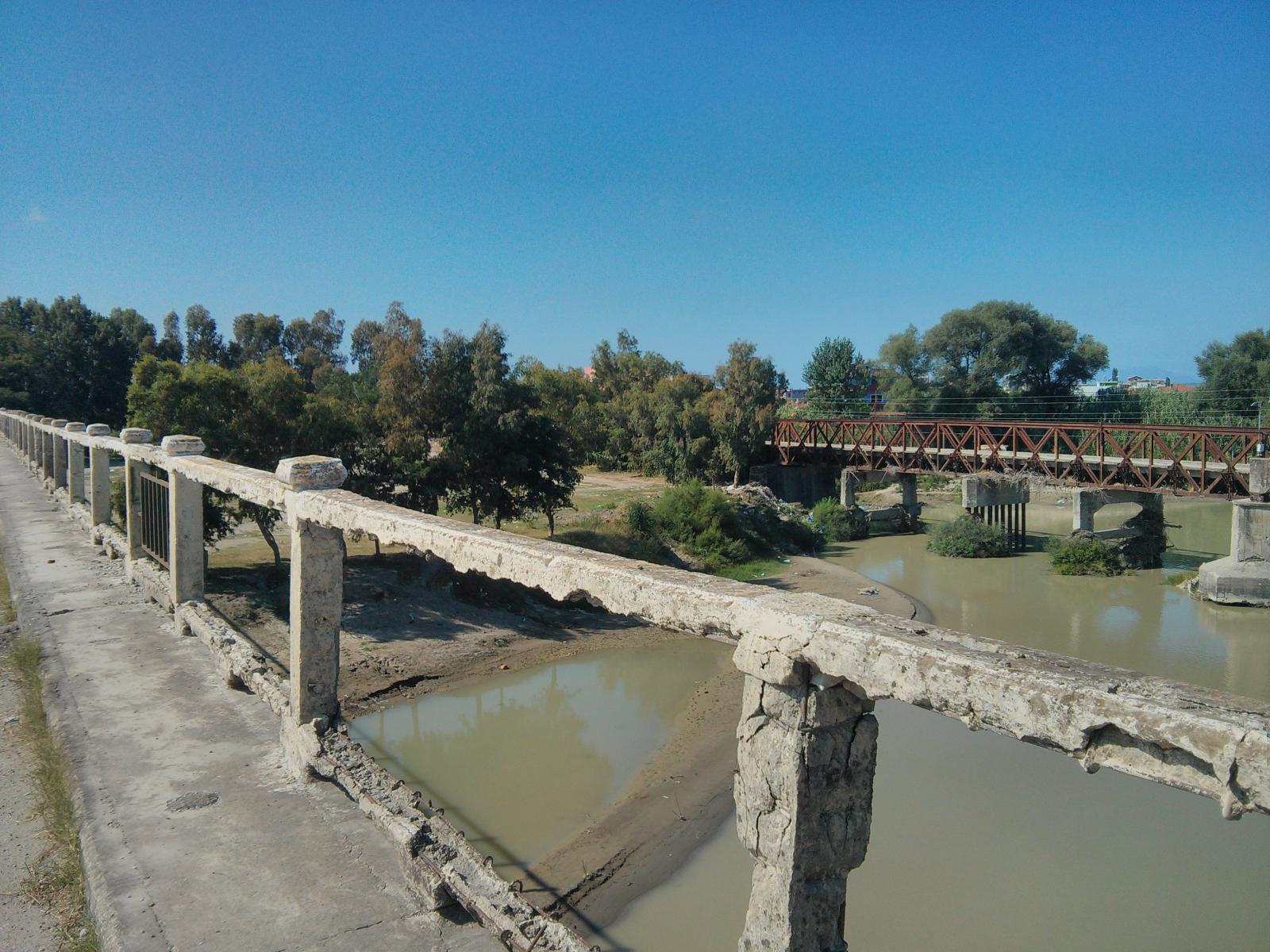 Follow the coast if you want less hills, they say. Albania has places where this method fails epically. Here's a view of the beach from above a 1000 meters: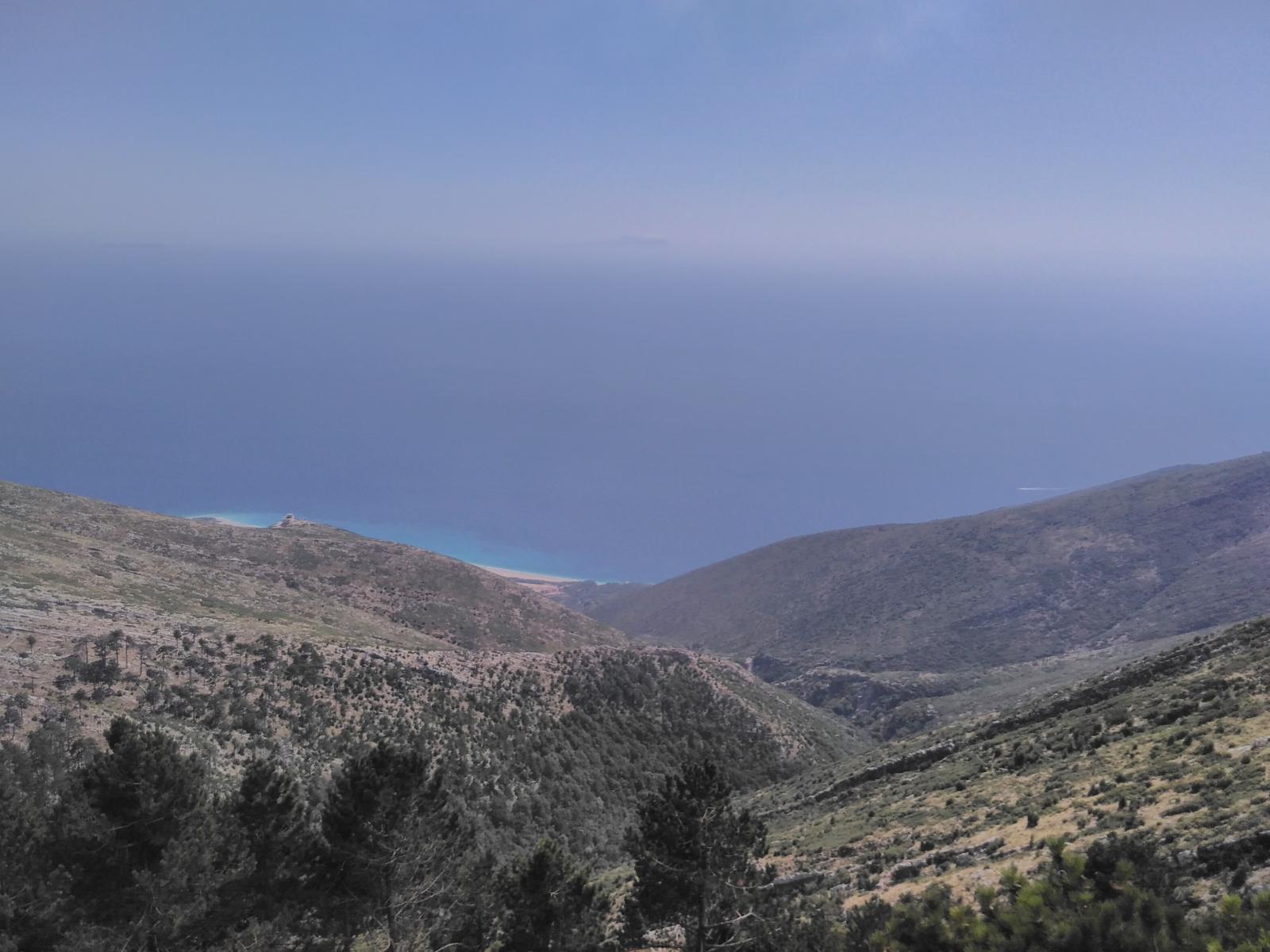 Luxury problem of the day: Having to stop to relax your hands and cool down the breaking pads and rims.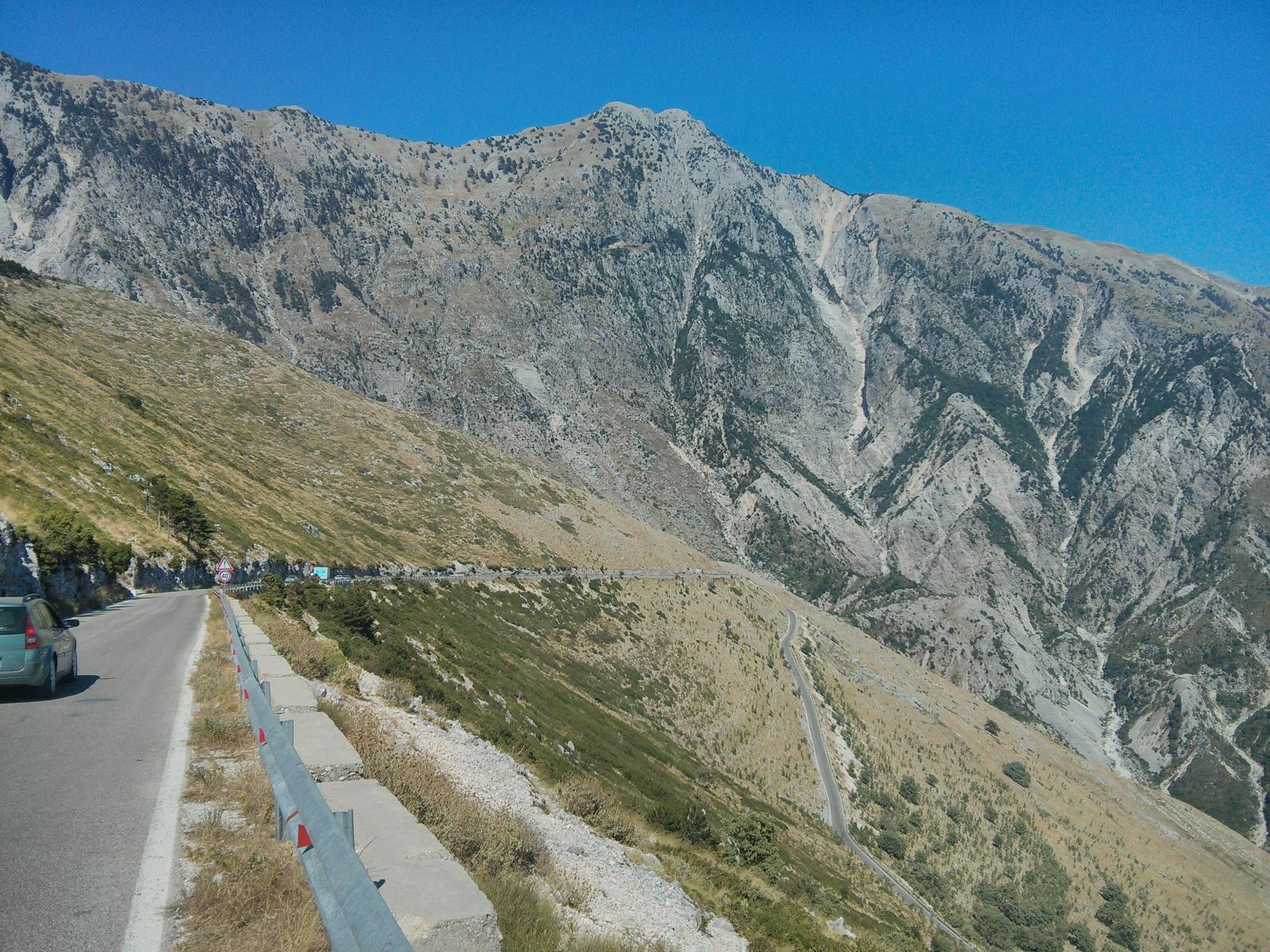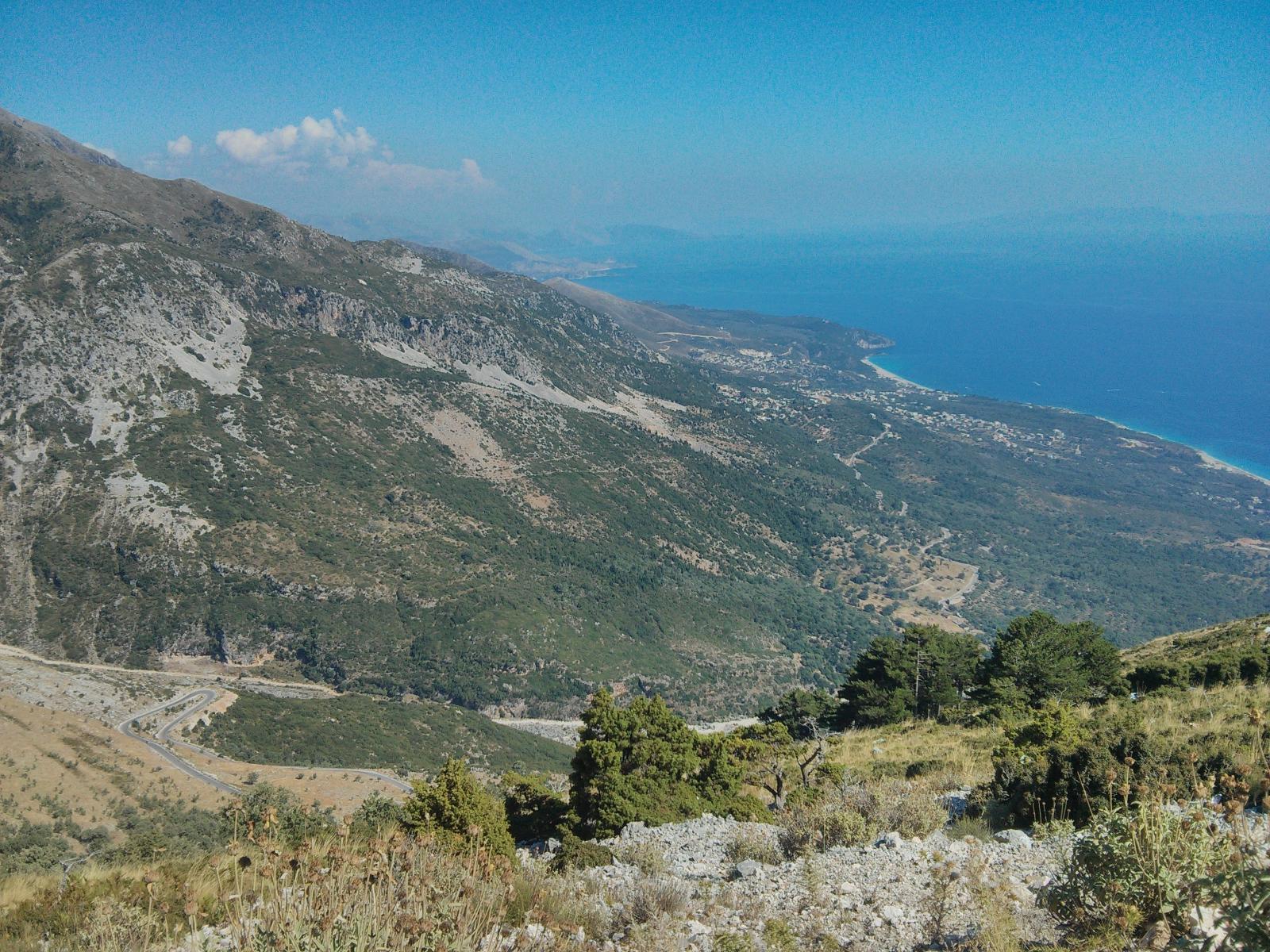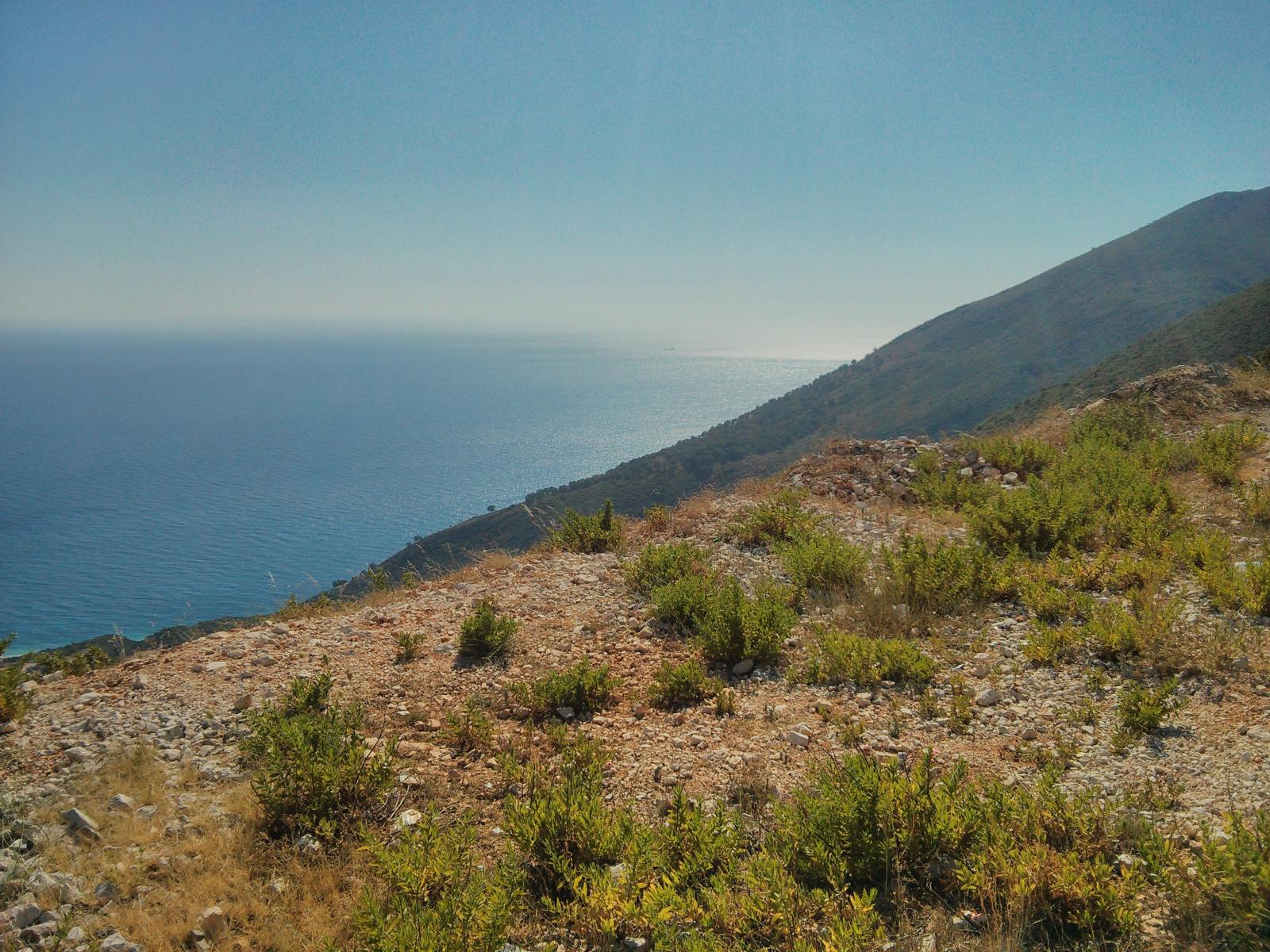 A day at sea: From Sarandë I took the ferry to Corfu to cycle along its beautiful east coast.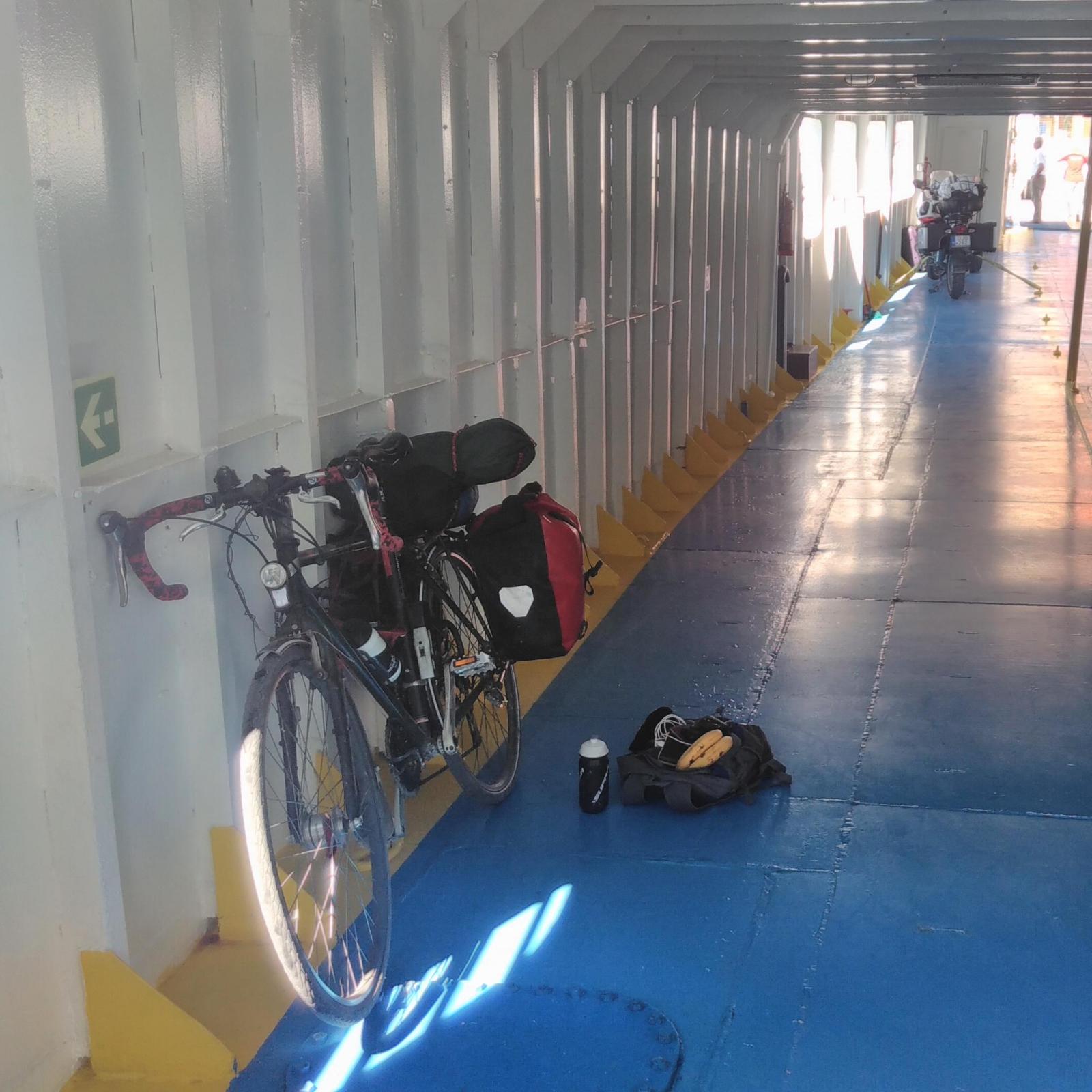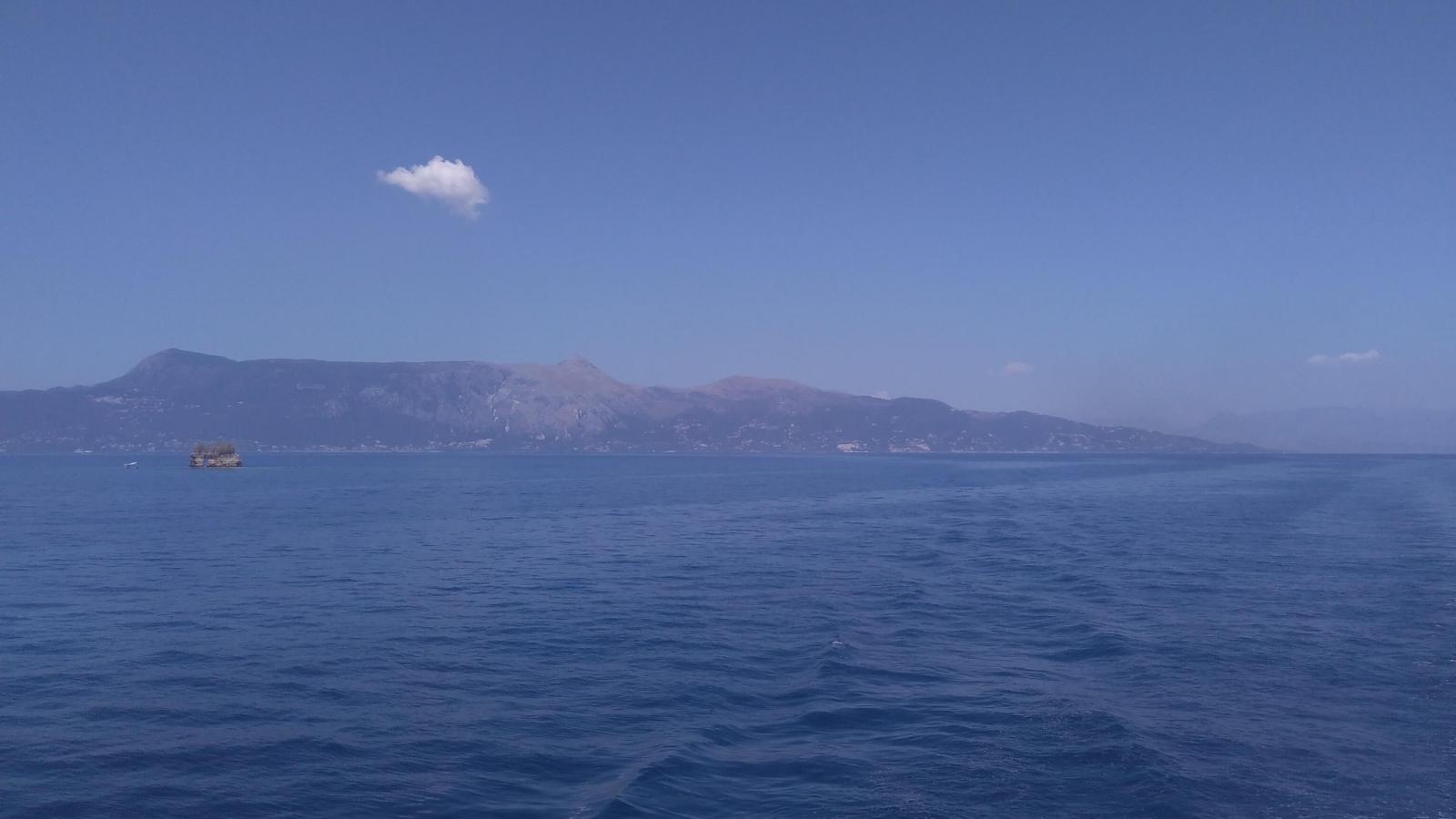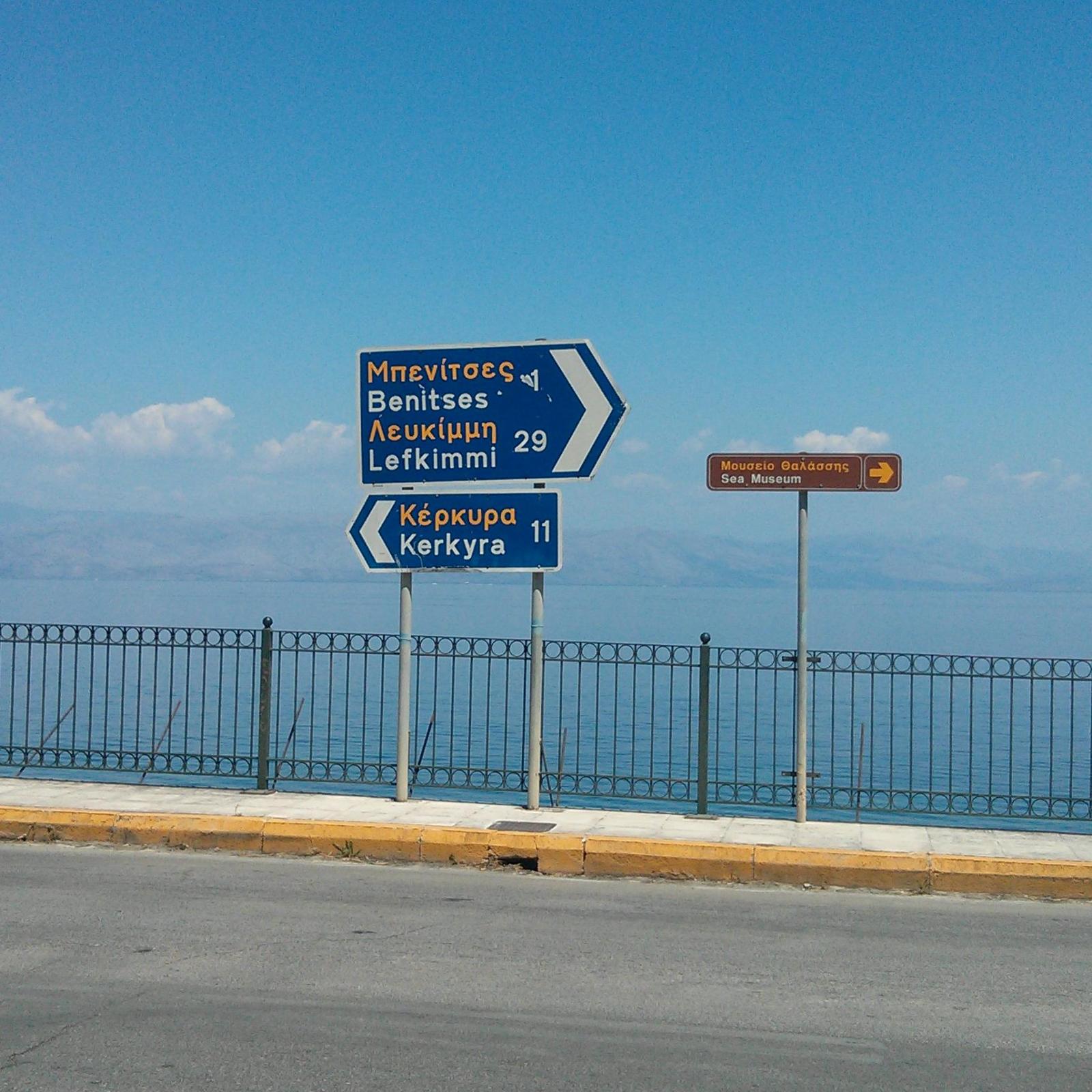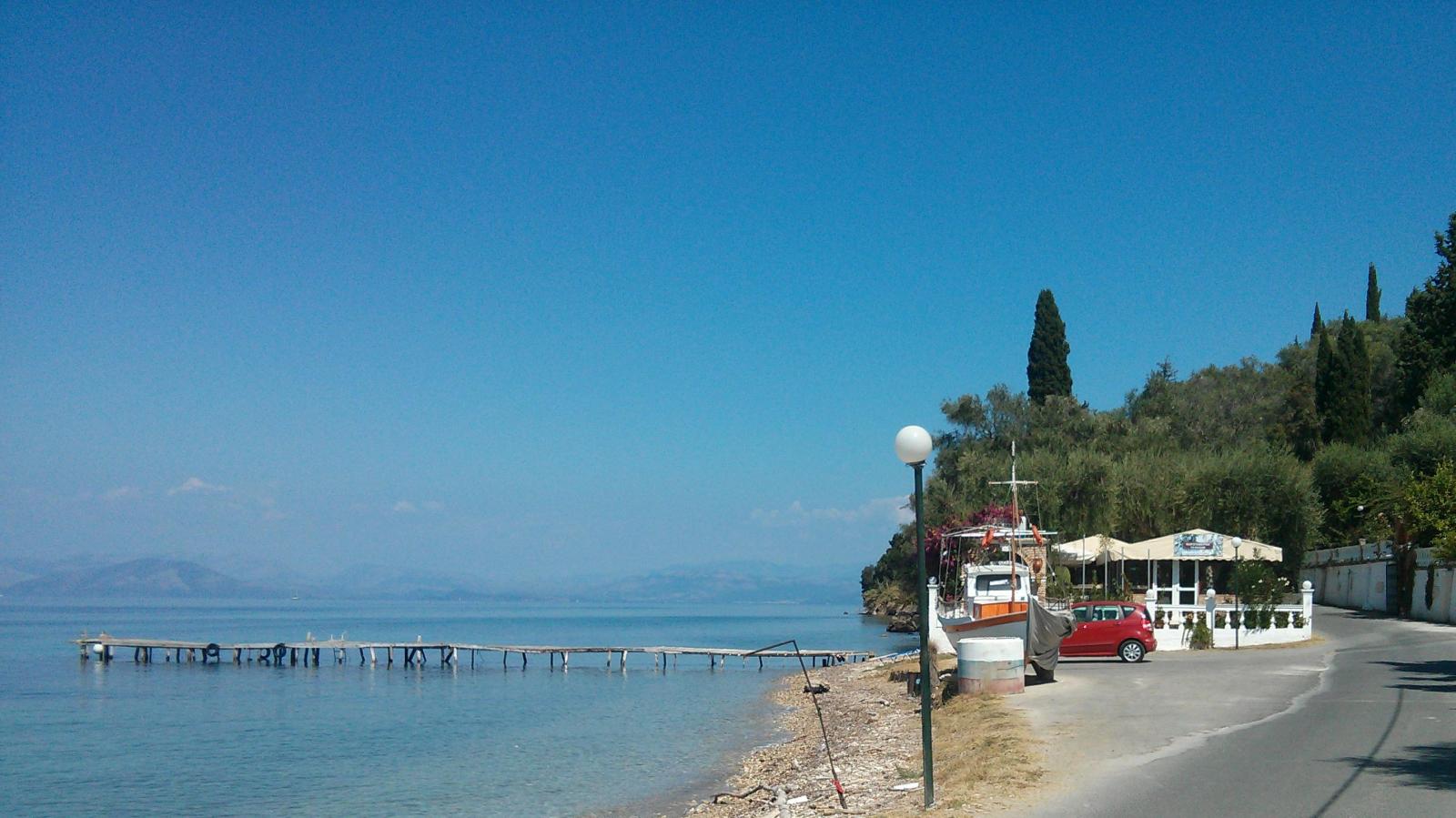 I reached the much smaller harbor in Lefkimmi 15 minutes before the ferry to Igoumenitsa left, hooray!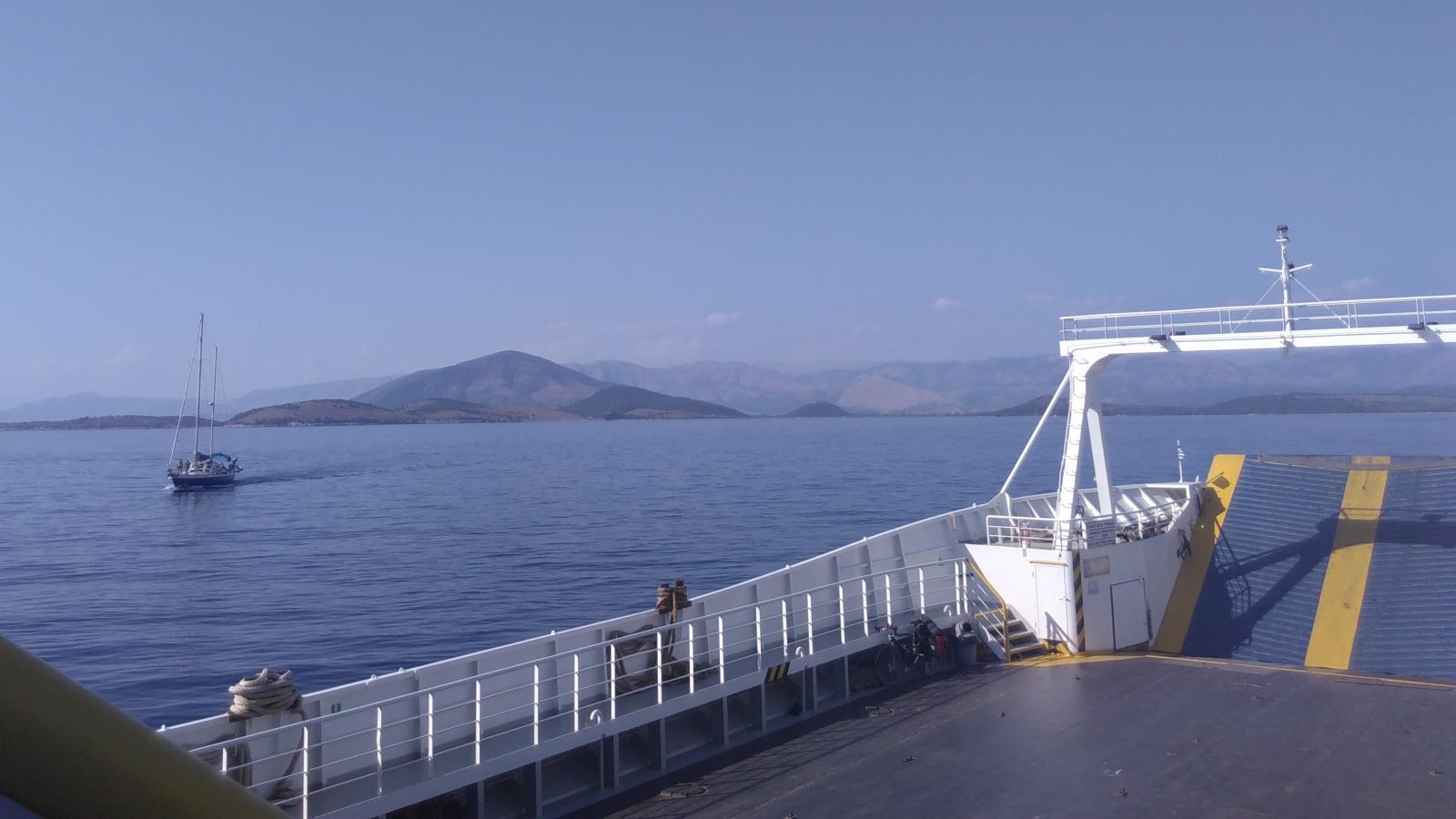 North of Preveza people know how to build a camping site.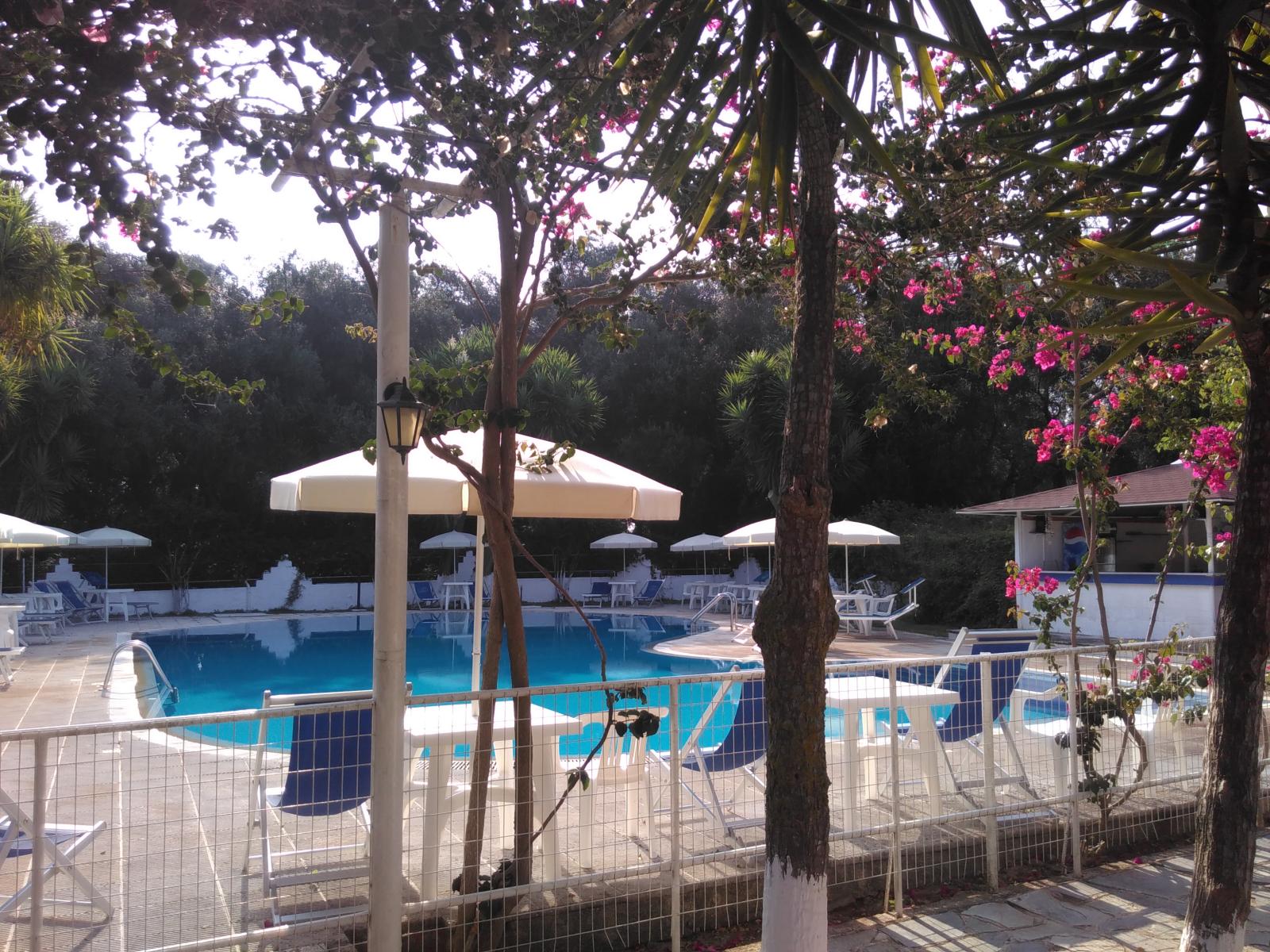 Greece was full of good surprises: There is a huge tunnel near Preveza which is forbidden for bicycles. The Internet tells you to just cycle to the traffic control booths and someone will take you through, but this only seems to work if you come from the south. My solution was a friendly French couple with a camping van including a big bed for my bike.
Later the same day I met this elegant velotraum bike (with a Rohloff hub!) and its owner who likes to carry a lot as you can see. We went on together for two days, which made the heat and my third flat tire much more enjoyable.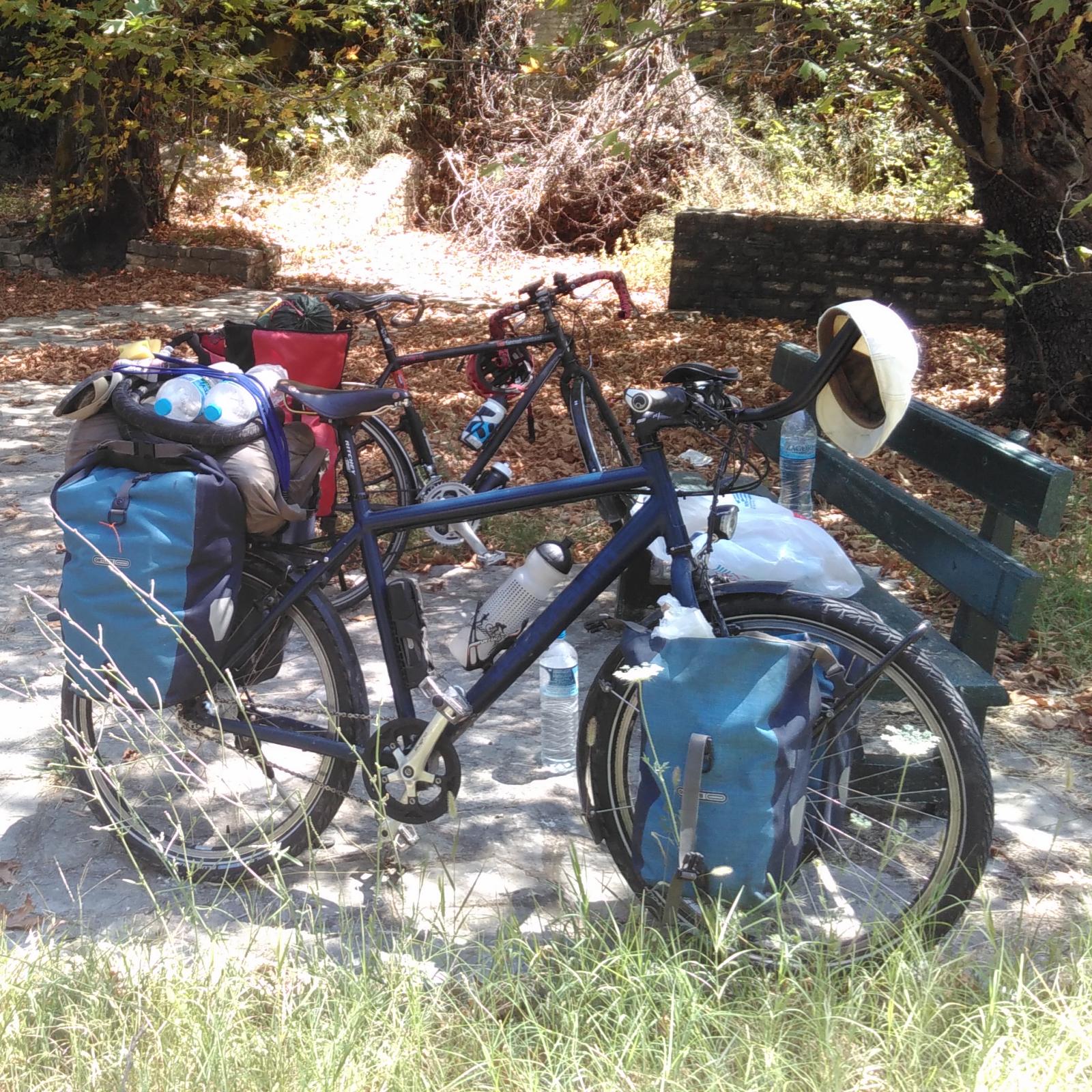 Camping comes with its surprises.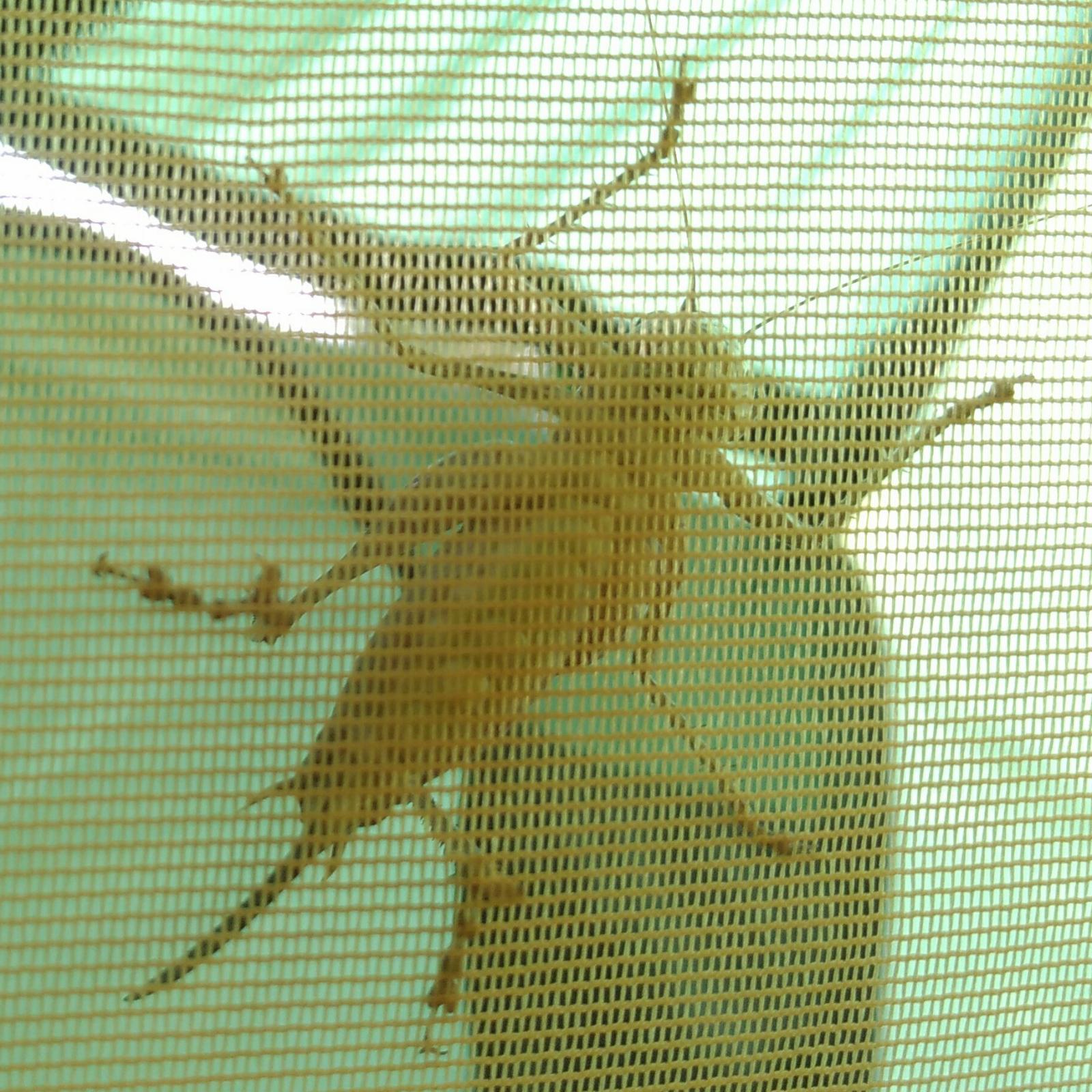 Greek infrastructure small — these miniature cathedrals are everywhere — and big: The bridge connecting the North of Greece with the Peloponnese, seen from the ferry.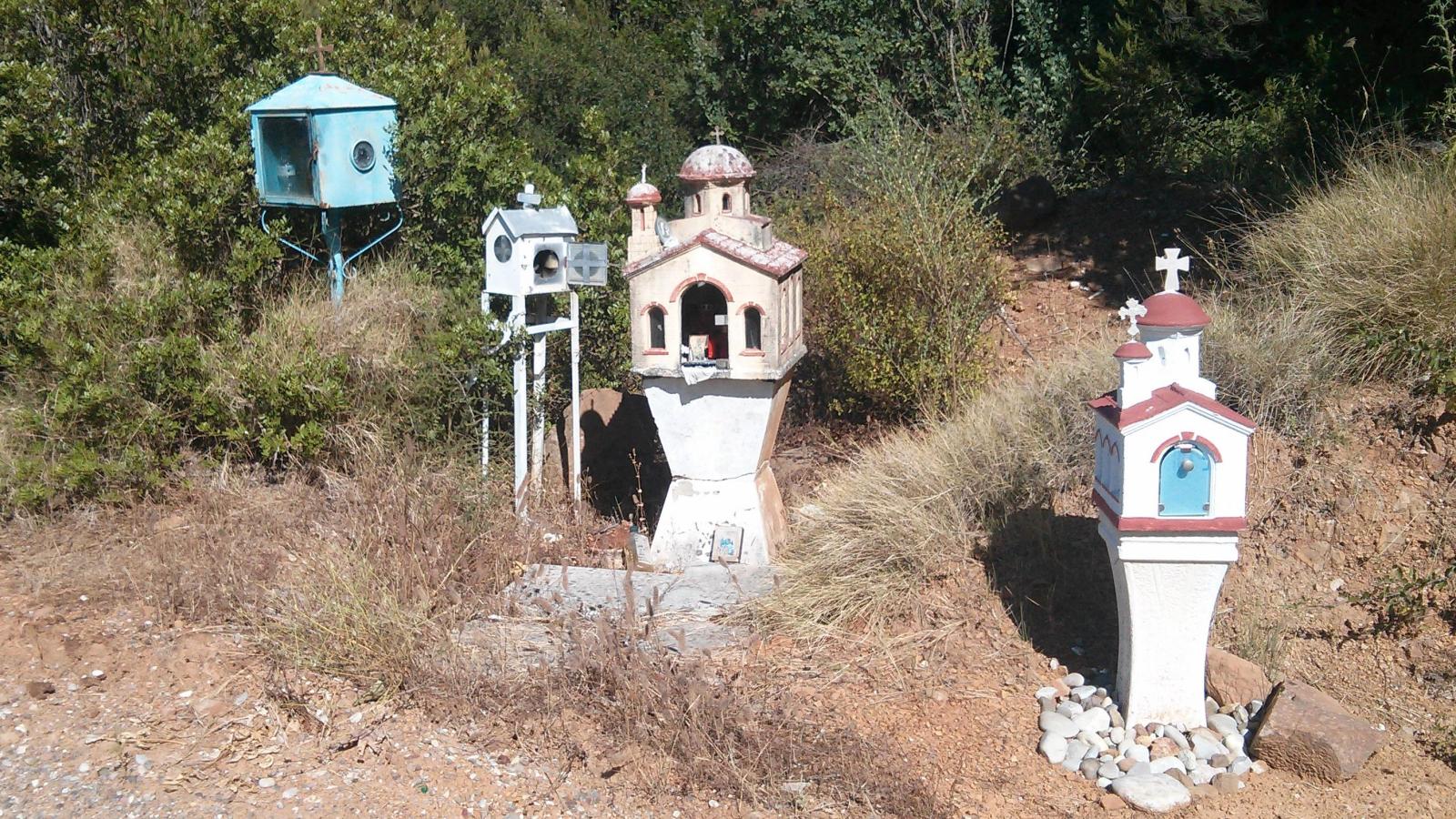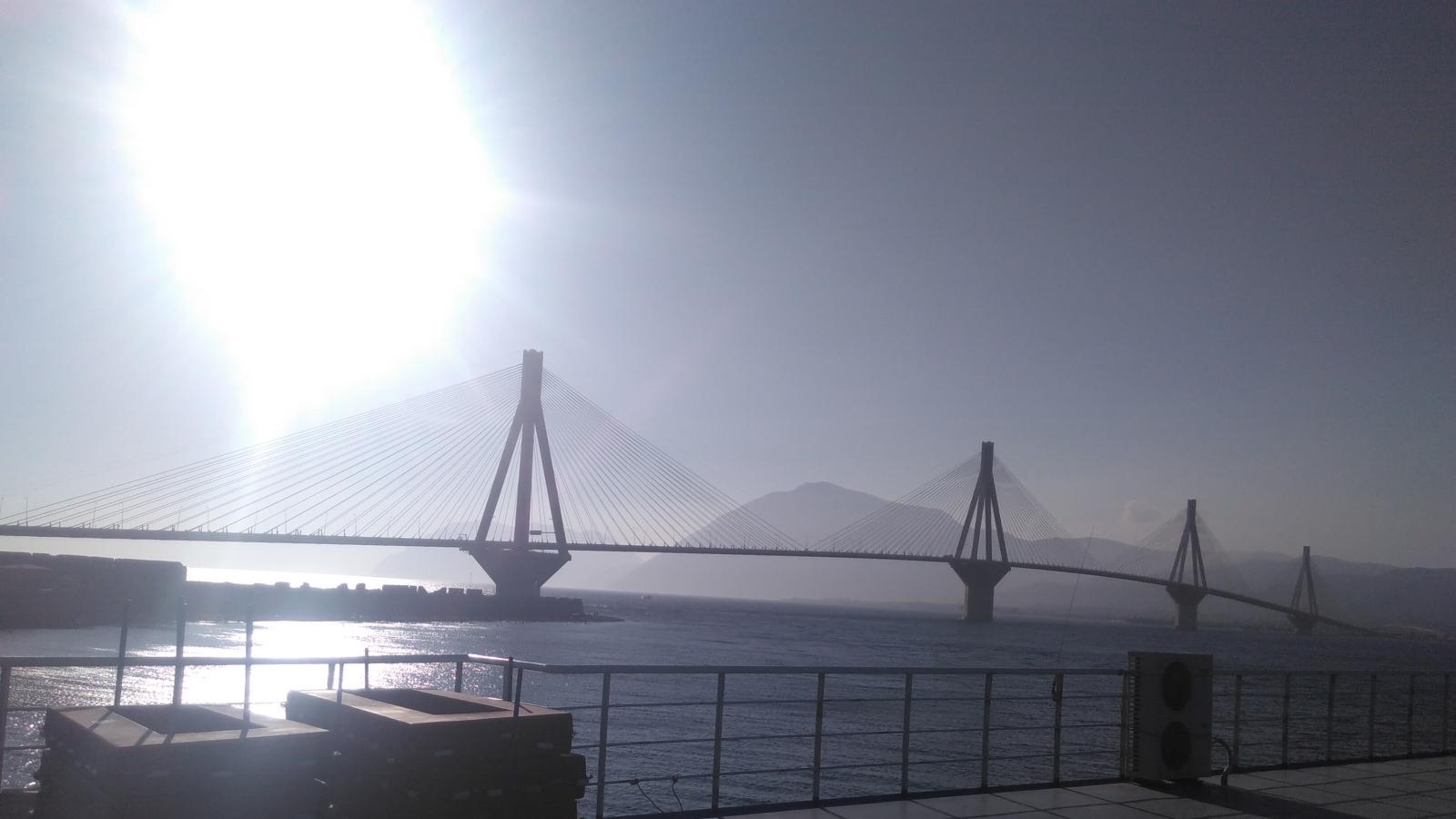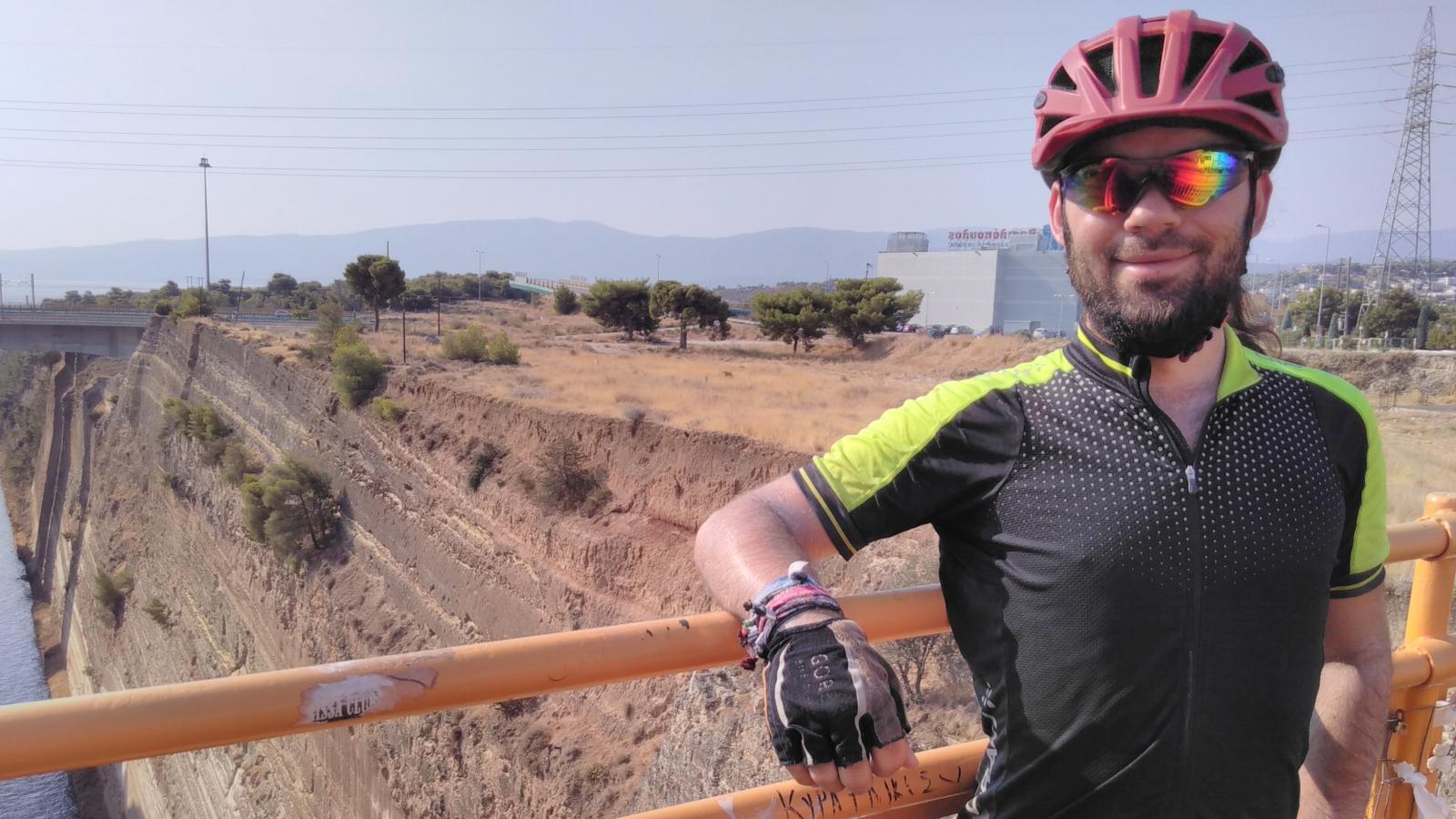 After crossing the Corinth Canal I came to Athens. No pictures because I was mainly busy surviving the traffic. Instead, enjoy the beach at Nea Makri which was the easternmost point of my journey.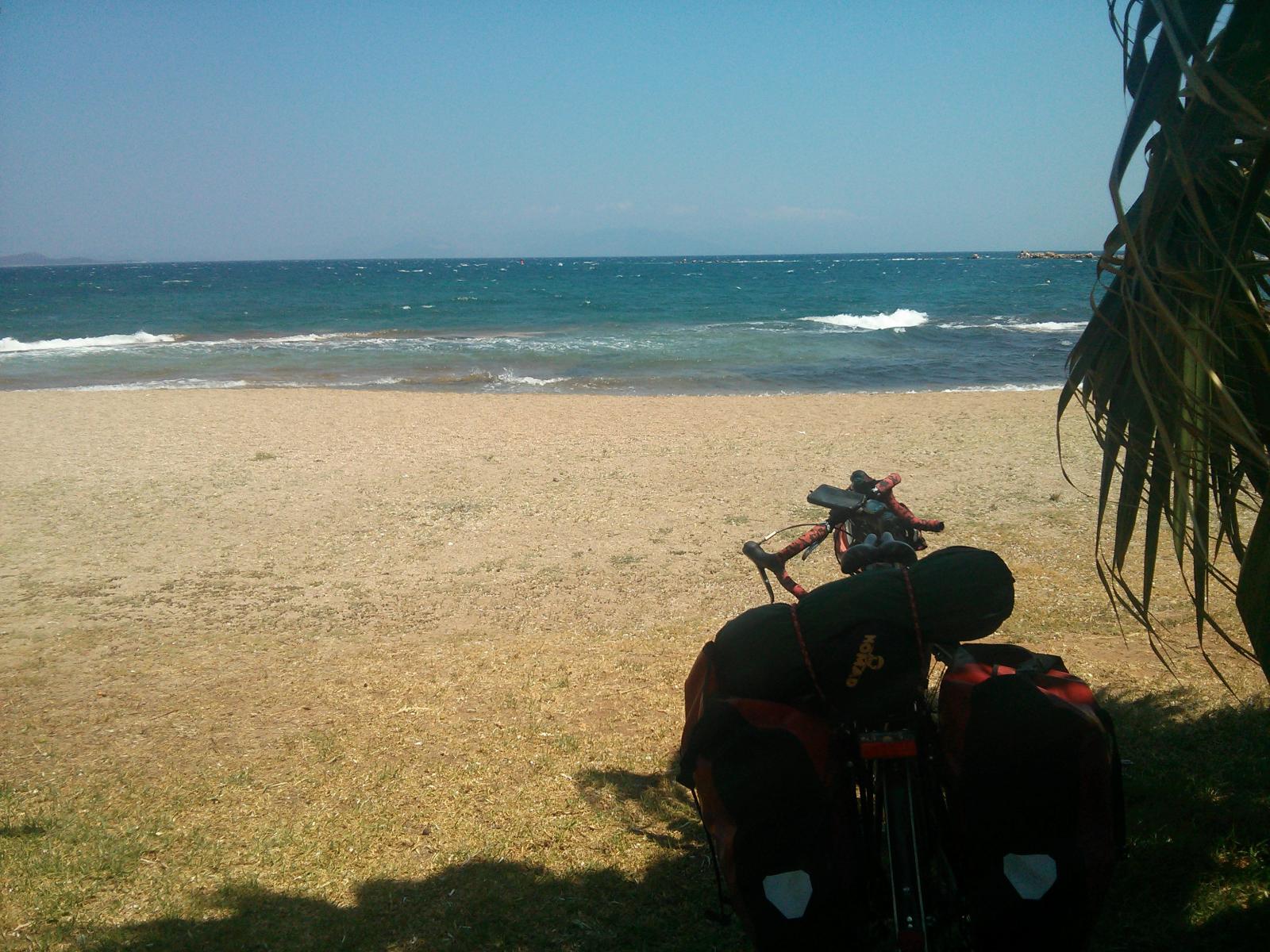 Here I visited a friend researching ants in the nearby national park, together with a few students and this lovely cat called Dobby.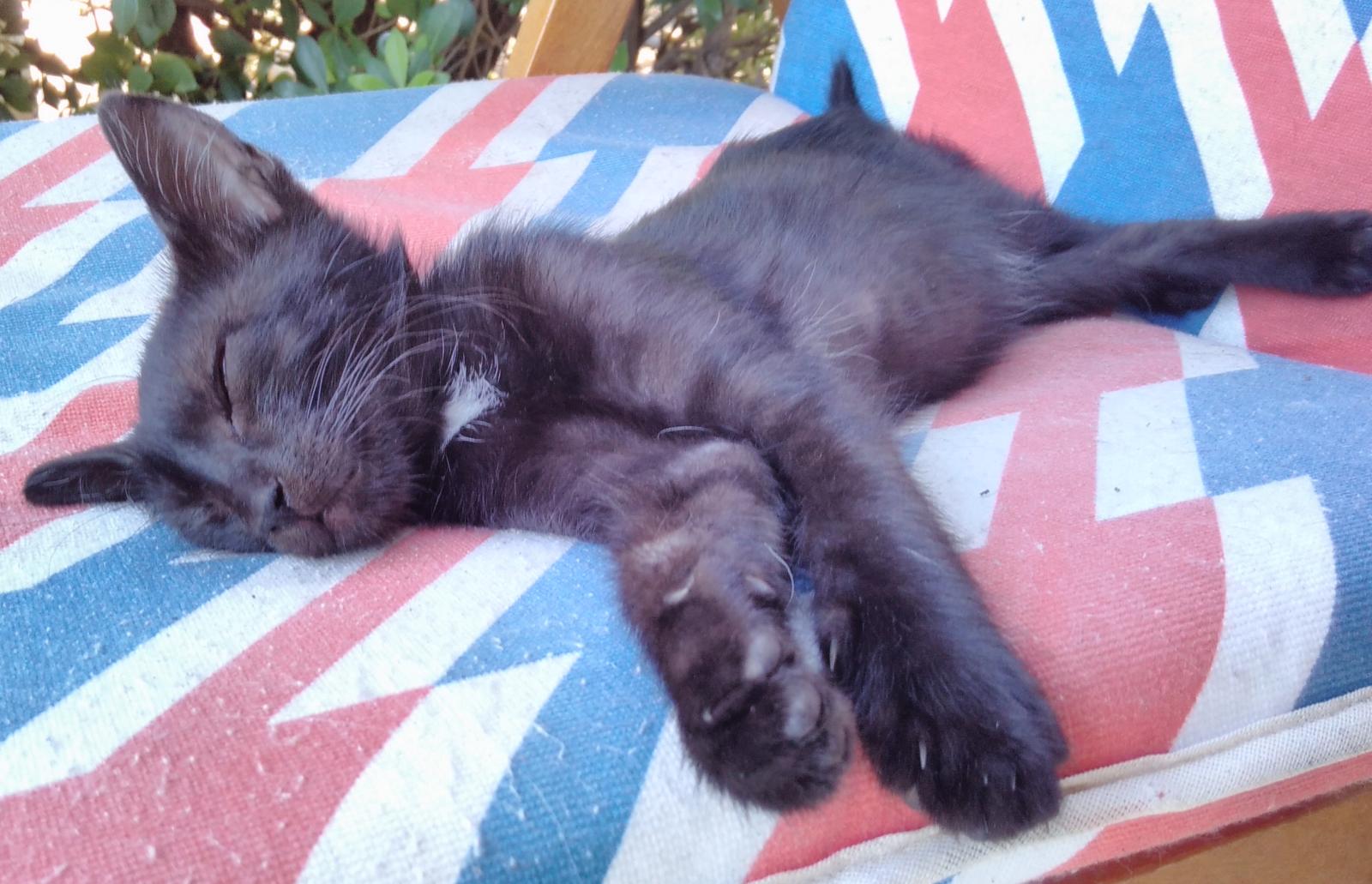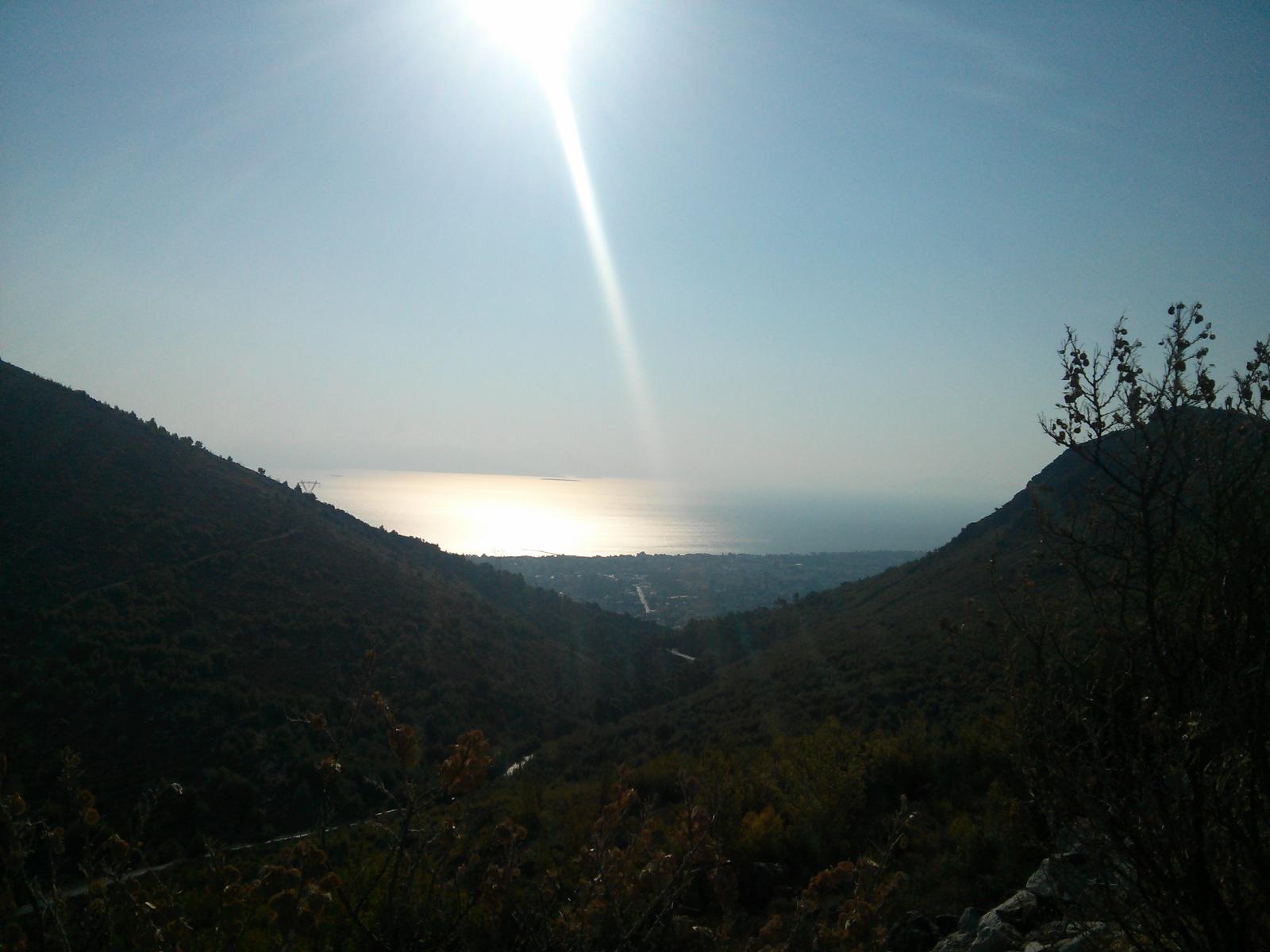 Nea Makri and the national park on the left: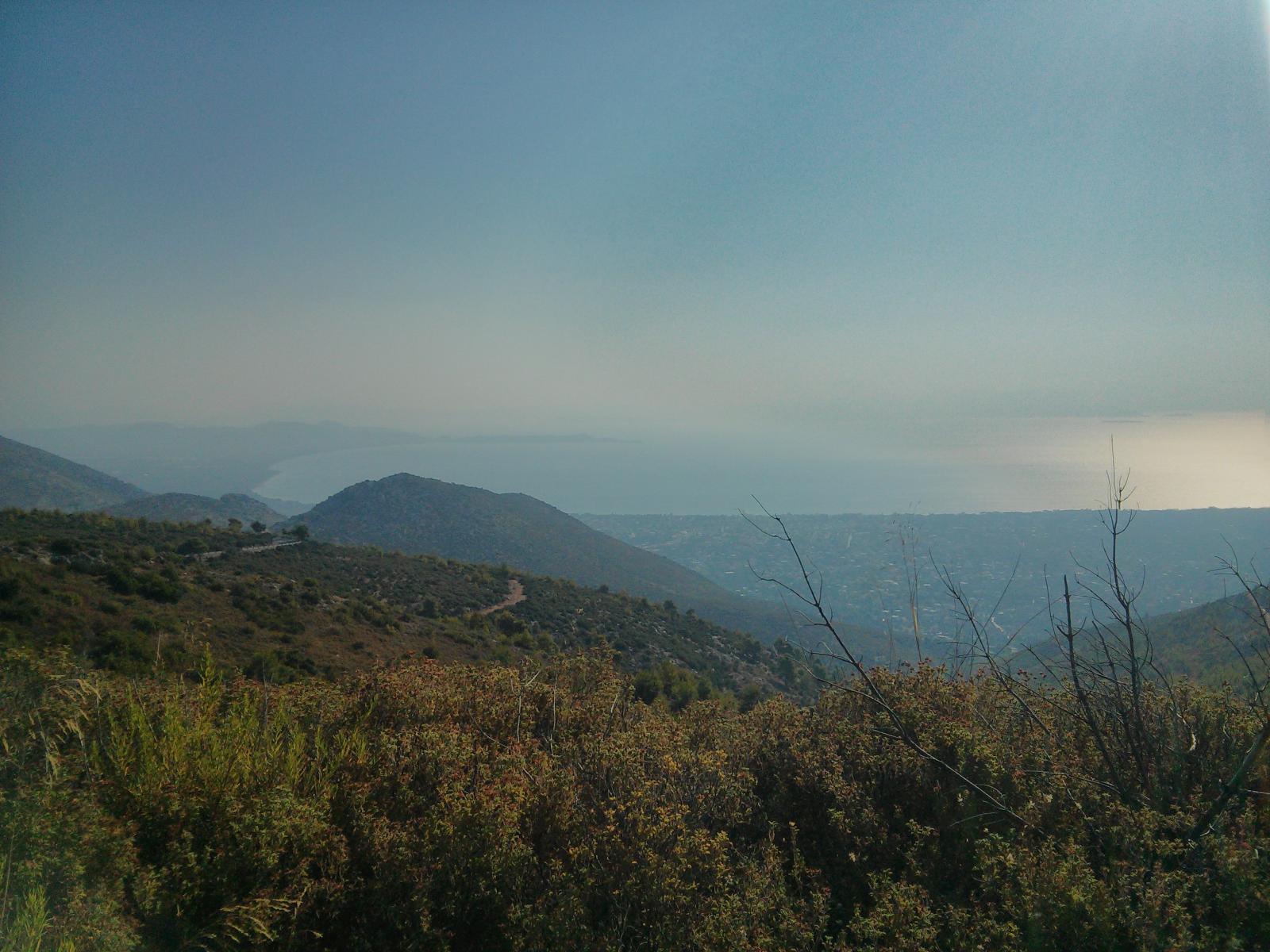 After going back to Patras by train and bike, I took a ferry to Ancona.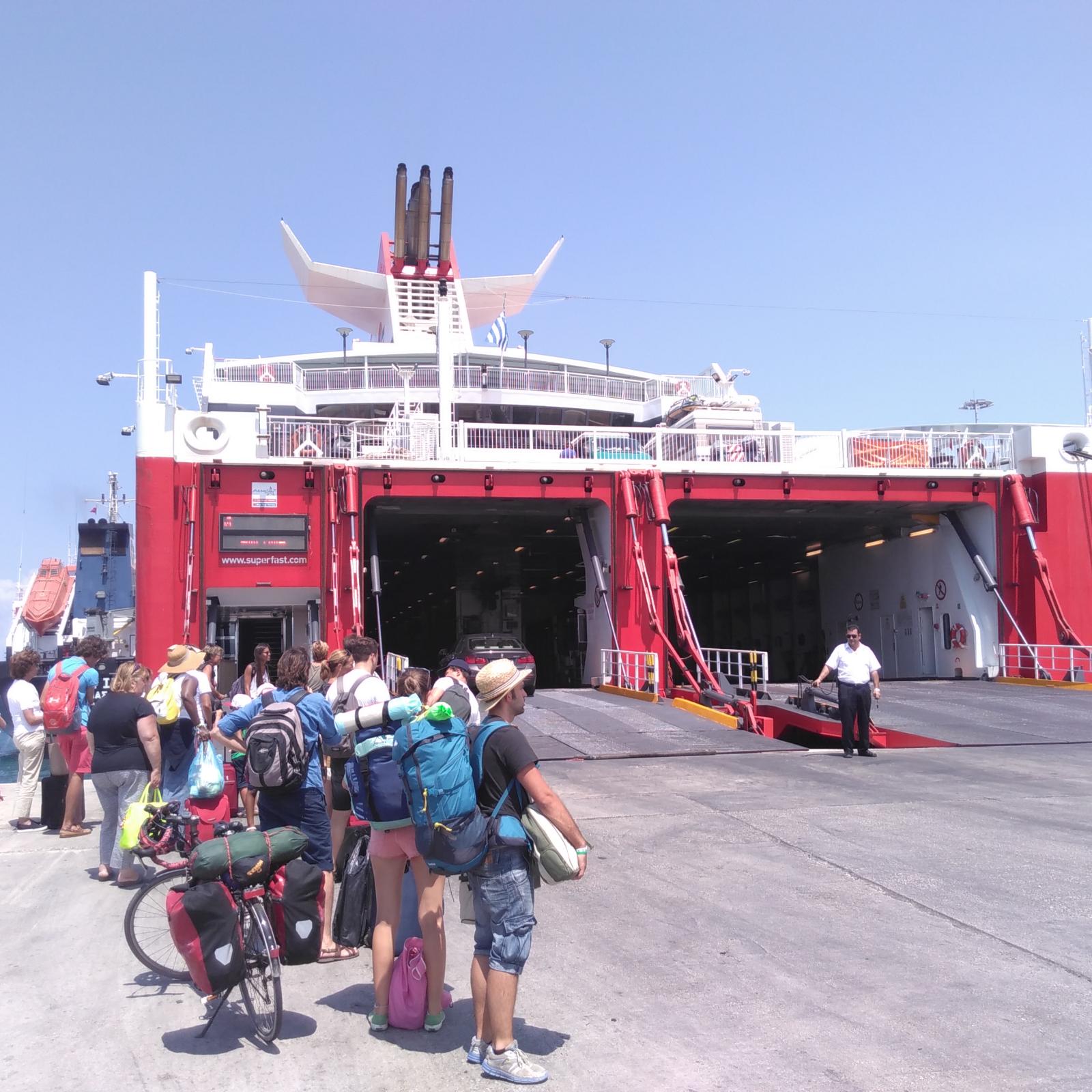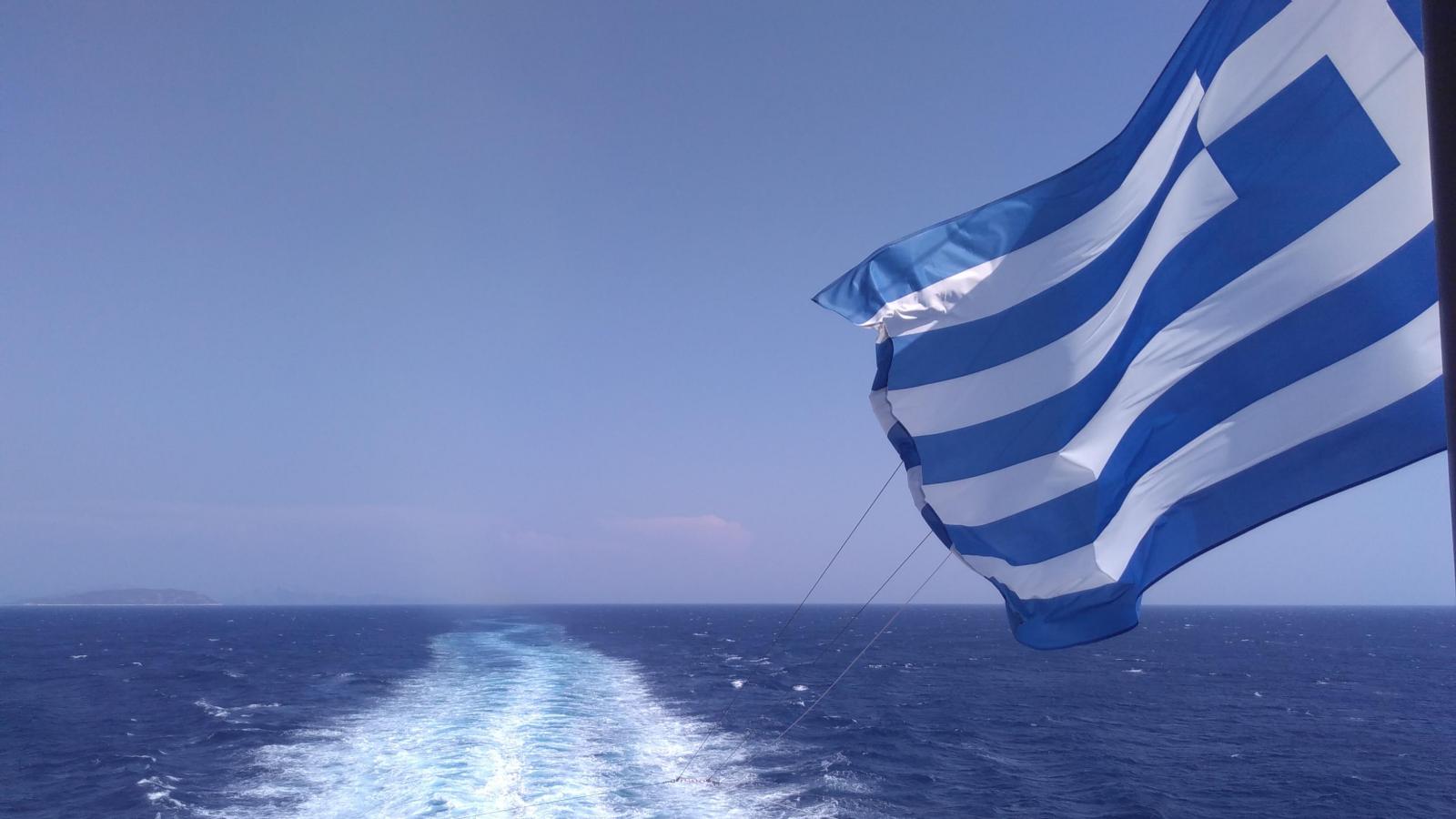 Goodbye Greece, with a sunset in Igoumenitsa.